How A Psychic Helped The Investigation Of Maria Scott's Murder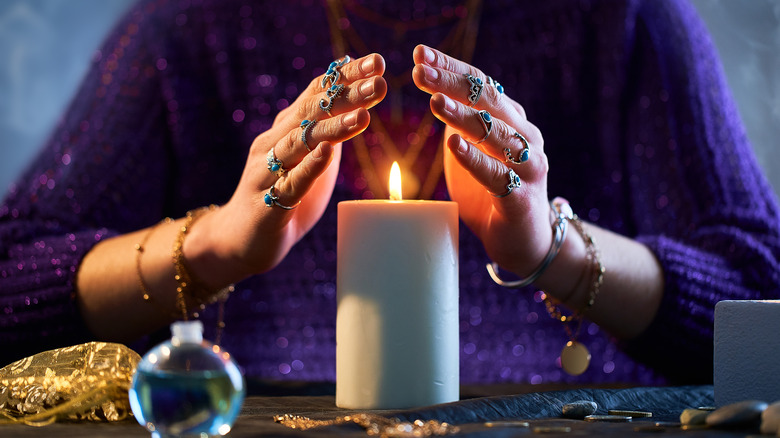 goffkein.pro/Shutterstock
In the early 2000s, a young Australian woman named Maria Scott was a resident at Triple Care Farm youth rehabilitation center at Robertson in the Southern Highlands. While she had previously struggled with drugs, she had been working on improving her life at the rehabilitation center, until the 27-year-old tragically went missing. In October of 2003, her decomposed body was discovered wrapped in a quilt and dumped in bushlands on the grounds of Triple Care Farm, having been badly beaten and stabbed five times, according to Illawarra Mercury.
For more than four years, Scott's killer remained at large. After investigating other suspects, including Scott's former partner, Jason Maher, authorities began to suspect that a man named Mark Brown was involved. Brown was a staff member at Triple Care Farm who had been living on-site at the Waratah Lodge in 2003, less than 200 feet from where Scott's body was found. Brown had a history of violent behavior but without definitive proof, the police were not able to confirm his involvement in Scott's murder. After four-and-a-half years with no developments in the case, the investigation took a turn when a psychic medium named Debbie Malone stepped in to help with the case. According to the Daily Telegraph, Malone had previously appeared on the physic investigation television show "Sensing Murder," which caught the attention of Detective Senior-Constable Jeffrey Little, one of the detectives investigating Scott's murder.
Malone was able to describe specifics of the case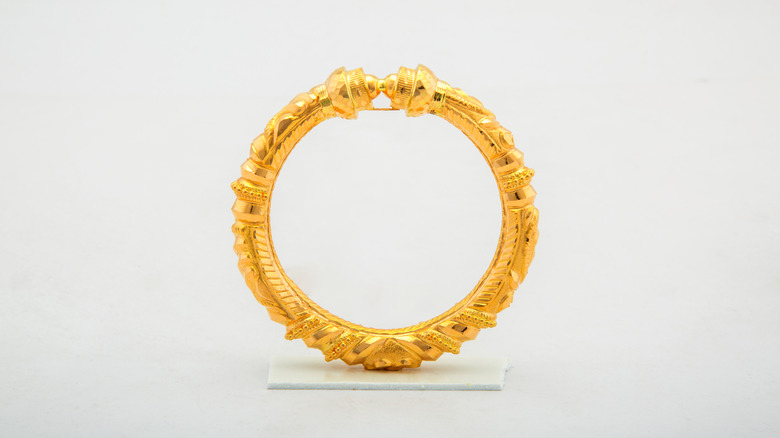 Amit kumar Paul/Shutterstock
Little invited Malone to consult on the case. She was given a bangle that had been found on Scott's body. Simply by holding the object, she was able to give specific details about the case, according to the Daily Telegraph. Malone reportedly led authorities to the location where the murder had occurred, pointing out blood on the walls and even directing authorities to look in the drainpipe, where they discovered the knife that had been used to take Scott's life. Even more strangely, she told detectives that she could feel the spirit of the killer walking through her, which told her that the killer himself had since passed on, since she could only feel ghosts walking through her, according to Reader's Digest. This revelation only confirmed authorities' suspicious that Mark Brown had been the killer, since he had committed suicide four years before.
"Her description of what happened was so close to what we had found, I included it in the coroner's brief. I don't know whether he took any notice of it but she was brilliant. She told us how the body was positioned in the bush where it was found and what Maria was wearing," Little said, via the Daily Telegraph, adding "What we hadn't told her was that the key suspect had actually committed suicide. I was extremely skeptical at first but then I couldn't explain how she knew these things when all we gave her was a bangle."