The Real Reason Janis Joplin Was Once Arrested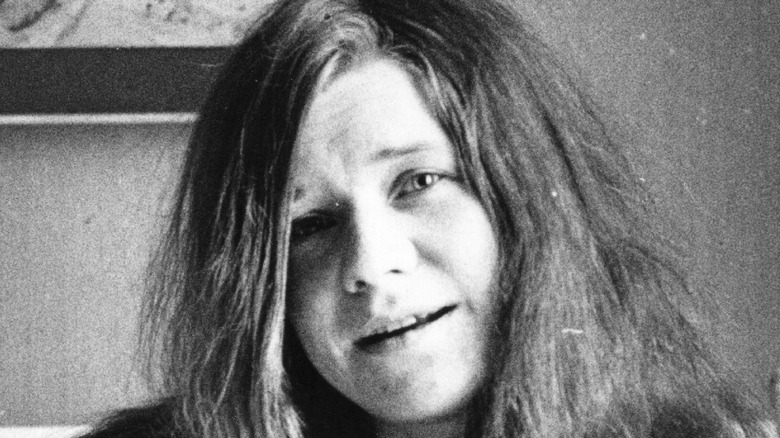 Evening Standard/Getty Images
Singer and songwriter Janis Joplin became a star in the mid-'60s. The famous blues singer from Texas was once the lead singer of the band called Big Brother and the Holding Company (via Britannica). She left the group and ventured on to her own solo career. She later formed a group called the Kozmic Blues Band. It was with this band that Joplin performed at the iconic Woodstock show in 1969, per Bethel Woods Center — a defining moment of her music career. 
However, her time with the band was very short and the group disbanded. Joplin would eventually be in another band a year later. Before the end of that year, she was the vocalist for her backing band, the Full Tilt Boogie Band. She remained with them until 1970, but that was a very critical year of the singer's life. While she was prepared to get hitched soon, her addiction to drugs grew worse. On October 4, 1970, Joplin died of an overdose at the age of 27, says History.
If you or anyone you know is struggling with addiction issues, help is available. Visit the Substance Abuse and Mental Health Services Administration website or contact SAMHSA's National Helpline at 1-800-662-HELP (4357).
Janis Joplin's one-time arrest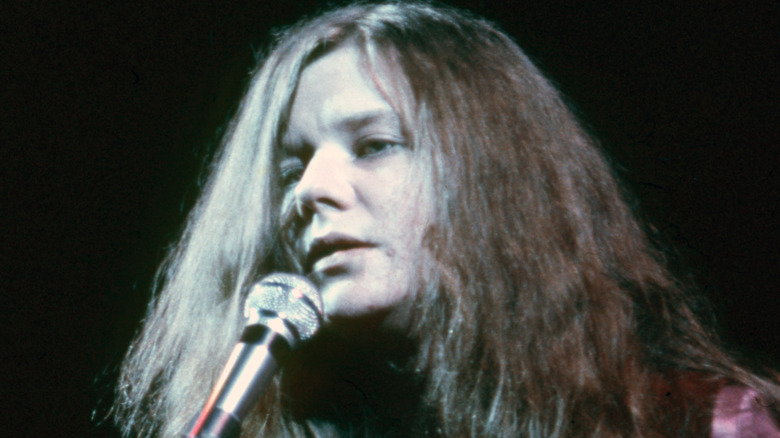 Icon And Image/Getty Images
The singer's life was quite public and complicated. Her daring lifestyle openly contrasted the one that she grew up in, but it also made her a rebel that fans were seemingly drawn to and loved. In one infamous instance of her rebellion, Janis Joplin would get arrested. Yet, the arrest wasn't for what most people would imagine.
Barely a year before her death, Joplin's one and only arrest would happen at a bar in Tampa, Florida. The singer was performing a set at the Curtis Hixon Hall arena on the evening of November 16, 1969, per Tampa Bay Times. During her performance, concertgoers rushed the stage. Those who couldn't get up close, used chairs to get a better view. So naturally, safety concerns became a priority for the arena's management and police officers on the scene. They then encouraged fans to disperse, to no avail. Joplin, from the stage, witnessed the officers trying to clear out the aisles. She yelled out to an officer to stop, and used the word "f***" in the process. Apparently, that's all it took for an officer to arrest Joplin. Allegedly, she kept going on with the cursing.
The aftermath of Janis Joplin's arrest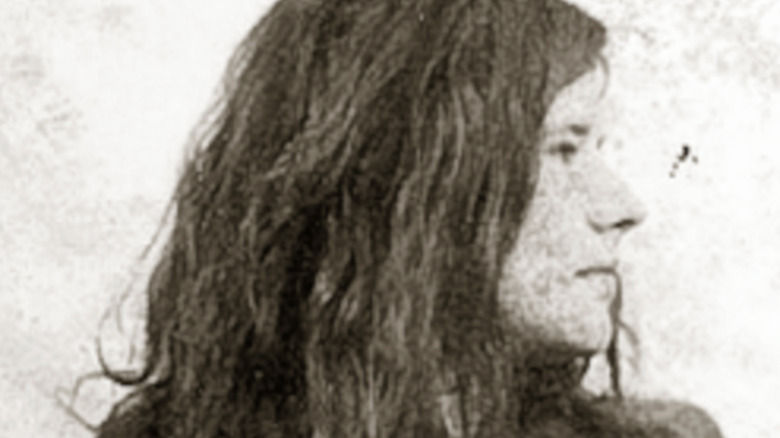 Kypros/Getty Images
The show managed to go on. But when it was all done, Janis Joplin was taken into custody and charged with indecent and vulgar language. Per Far Out Magazine, her unusual arrest came just months after Tampa locals became upset over rocker Jim Morrison's arrest for allegedly exposing himself.
Of course, Joplin would barely spend any time in jail, as she made her bail shortly after the arrest. When she was released, she told reporters that nothing would stop her from repeating profanity on stage again, and vowed that she was only staying true to her rebellious self. "I've played just about everywhere in the country, and this is the first time I've ever been arrested. I say anything I want on stage," said Joplin
Her case would go to trial the following year, and the "Piece of My Heart" singer was found guilty and fined.