What Was Howard Hesseman's Net Worth When He Died?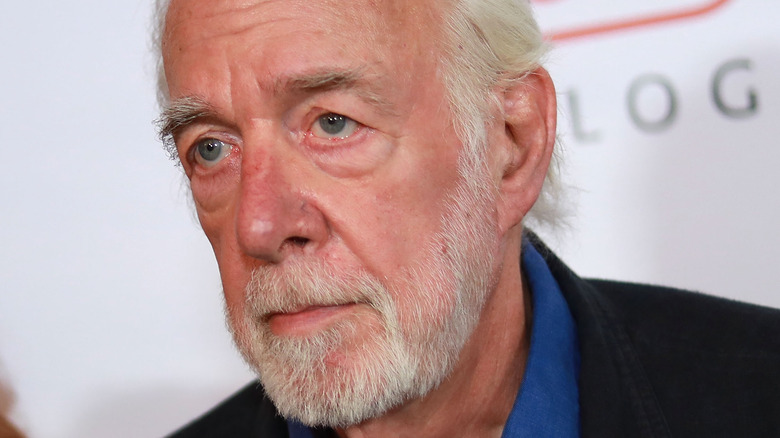 Jc Olivera/Getty Images
Fans of classic sitcoms were saddened to learn of the death of Howard Hesseman, who died on January 29, 2022, at the age of 81. Hesseman's manager, Robbie Kass, told CNN that the actor succumbed to complications following surgery to treat colon cancer. Hesseman was best known for his beloved role as Dr. Johnny Fever on "WKRP in Cincinnati," the hit CBS sitcom, which ran four seasons from 1978 to 1982. It was a role that Hesseman seemed born to play. "Howard had at one time been a DJ," director Jay Sandrich said in a 2001 interview for the website The Interviews: An Oral History of Television. "He just stepped in and killed it. He knew exactly what he was doing."
The role made Fever — and Hesseman — counterculture icons. "I think maybe Johnny smokes a little marijuana, drinks beer and wine, and maybe a little hard liquor," Hesseman told The New York Times in 1979. "And on one of those hard mornings at the station, he might take what for many years was referred to as a diet pill. But he is a moderate user of soft drugs, specifically, marijuana." It was the first time in mainstream television history stoner culture had been portrayed in a positive light, which caused some anxiety among the station's executives. "The network, needless to say, is terrified about that element," Hesseman said. "But by no means am I advocating drug use. I understand the fears ... I just think the fears are overblown."
WKRP launched Howard Hesseman to success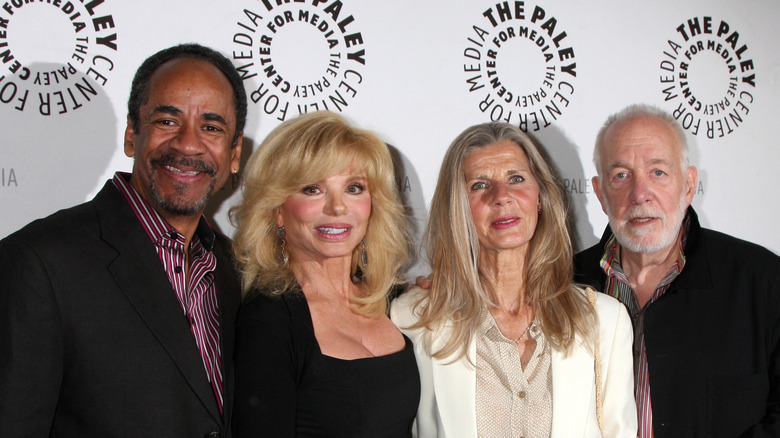 Kathy Hutchins/Shutterstock
Following his "WKRP" success, Howard Hesseman went on to take a starring role on "Head of the Class," which ran for five seasons in the late '80s and early '90s. In it, Hesseman played an unemployed actor who takes a job as a New York City high school history teacher and uses unorthodox methods to convey his lessons, per USA Today. Hesseman's other television credits include "One Day at a Time," "Dragnet," "The Bob Newhart Show," and "That 70s Show." He hosted "Saturday Night Live" several times, as well. Hesseman also took on roles on the big screen — more than 50, in all — including "This Is Spinal Tap," "Police Academy 2," "Heat," and "About Schmidt."
All of it added up to a successful acting career that spanned six decades. At the time of his death, he had a net worth of $5 million, according to Celebrity Net Worth. Hesseman is survived by his wife of 33 years, Caroline Ducrocq, a Paris-born actress and noted acting coach. Ducrocq posted a throwback picture on Instagram of the two engaged in an embrace with the caption, "I live with his spirit but I keep his arms around me."