How Did Punxsutawney Phil Get His Name?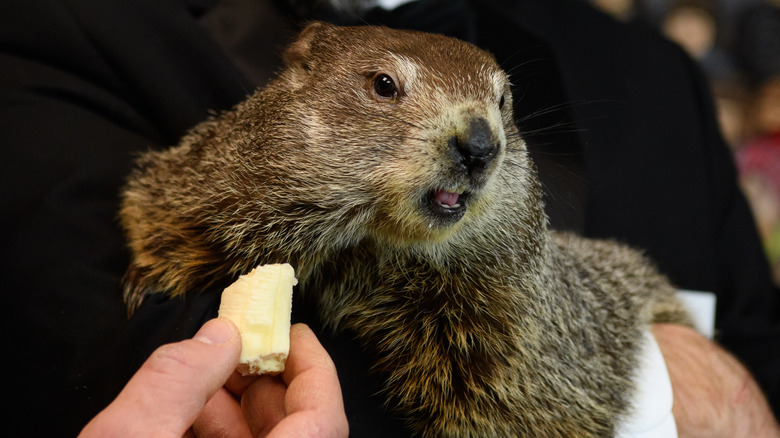 Jeff Swensen/Getty Images
Though the groundhog at Gobbler's Knob in Punxsutawney, Pennsylvania, has been predicting six more weeks of winter (or not!) on Groundhog Day since 1886, per Mental Floss, the name only dates to 1961. According to the Punxsutawney Groundhog Club website, Punxsutawney Phil was named for "King Phillip," but before that, they claim, he was simply called "Br'er Groundhog." But you should take this explanation with a grain of salt — and not just because the same website says that the groundhog speaks "Groundhogese" and is immortal due to a magic elixir.
It isn't clear what "King Phillip" the Groundhog Club is referring to — there are several King Philips, one L, but Mental Floss points out that the tradition has its roots in Germany, where there hasn't been a King Philip since Philipp von Schwaben.
Instead, Punxsutawney Phil may be named for Prince Philip — that is, the late husband of Queen Elizabeth II.
Punxsutawney's gift to a zoo sparked outrage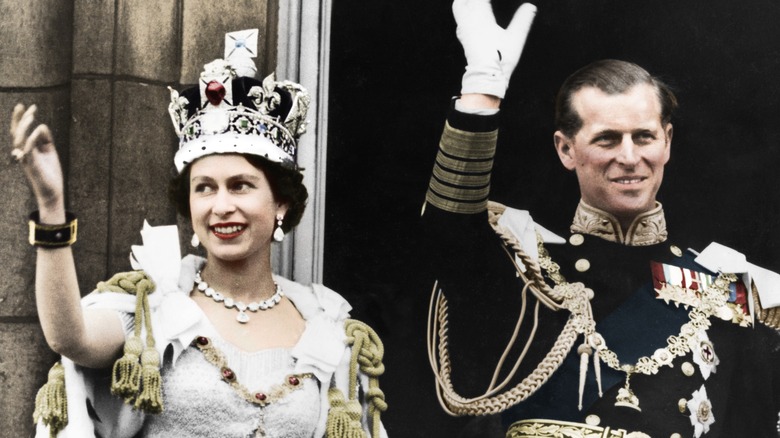 Print Collector/Getty Images
Mental Floss surmised that the origin may date from a controversial gift from Punxsutawney to a Los Angeles zoo. Punxsutawney gave a gift of two infant groundhogs to the Griffith Park Zoo in 1953, naming the pair after the newly crowned Queen Elizabeth and her husband, according to Mental Floss. But Los Angeles subsequently proclaimed that the groundhogs were mere agricultural pests and euthanized them.
The Groundhog Club — which, as you've figured out by now, comprises some pretty eccentric groundhog enthusiasts — was outraged. "I'm going to ask [my congressman] to take the matter up with the State Department, so we won't get into complications with England," the head of the club told the Los Angeles Times (via Mental Floss). "Killing these groundhogs was an insult to the royal family."
Several years later, the groundhog was officially dubbed "Punxsutawney Phil" — perhaps in memoriam. His wife, however, is named "Phyliss," not Elizabeth. And cruelly, according to the Groundhog Club, she is not given the "Elixir of Life" that will let her live forever like Phil.