What The Last Few Days Of Stan Laurel's Life Were Really Like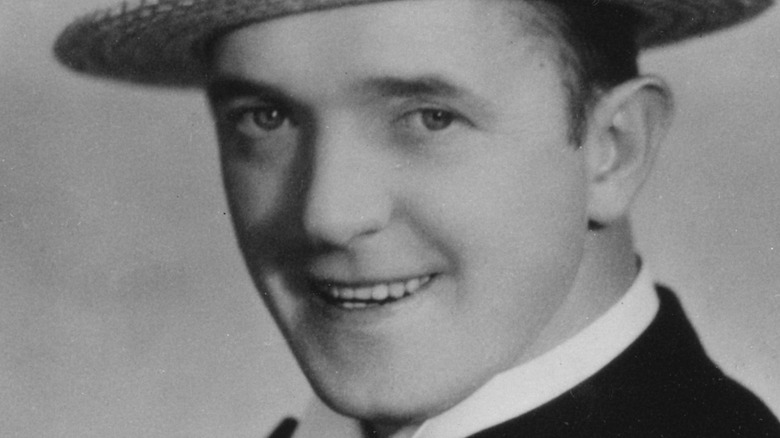 Print Collector/Getty Images
British actor Stan Laurel was a popular entertainer in the age of comedic silent films. He was often partnered with Oliver Hardy, and the two made up the famous duo called Laurel and Hardy. He was well-known for films such as, "Sons of the Desert" and "Saps at Sea" (via IMDb).
Laurel was born Arthur Stanley Jefferson on June 16, 1890, in the present-day English town of Ulverston, U.K. (via Turner Classic Movies). Back in the 19th century, it was part of Lancashire. He was the second child of five children whose parents were both in the performing arts. As a result, it was only natural that Laurel also found himself in the entertainment world. When his family moved to Scotland, he pursued theater and got to work with the likes of impresario Fred Karno and actor Charlie Chaplin.
Laurel's life was ready to change when, in 1910, the group traveled to the U.S. for the first time. He would stay in the states and work on his career. In another few years, Laurel would later make his debut in the 1917 short film, "Nuts in May." Later, he embarked on a successful career alongside another comedic actor named Oliver Hardy.
Hardy's death changed Laurel's career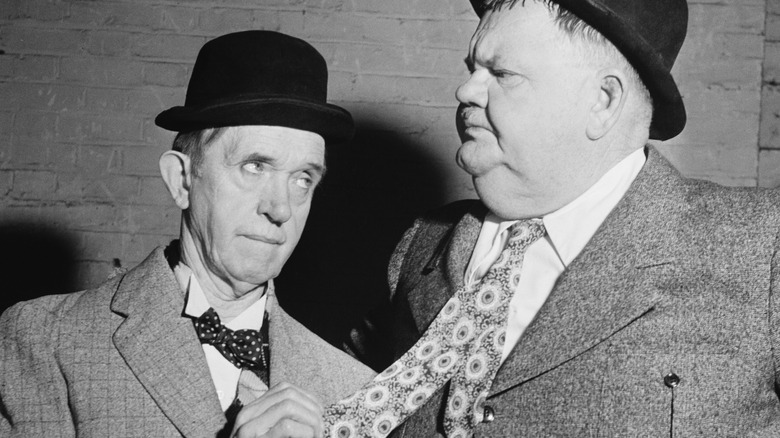 John Pratt/Getty Images
For most of the '20s and '30s, Stan Laurel and Oliver Hardy filmed numerous short movies as well as feature films. The men won an Oscar for their 1932 short, "The Music Box." By the '50s, the pair began working with European studios, and that decade something tragic happened. In 1957, Hardy died at the age of 65. The loss was devastating for Laurel, who had lost a close friend and his professional partner. It would eventually shift the way Laurel appeared on-screen for the rest of his career because he initially vowed to never film again (per Turner Classic Movies). While he did make some appearances here and there, it wasn't like before. In just several more years, Laurel's time on Earth was near.
On February 23, 1965, Stan Laurel died at the age of 74 in California. He was survived by his wife Ida from his first marriage. In his final days, Laurel was living in Santa Monica, California. He had suffered a stroke a decade earlier that left him disabled; he was also a diabetic, per California Digital Newspaper Collection.
The last days of Stan Laurel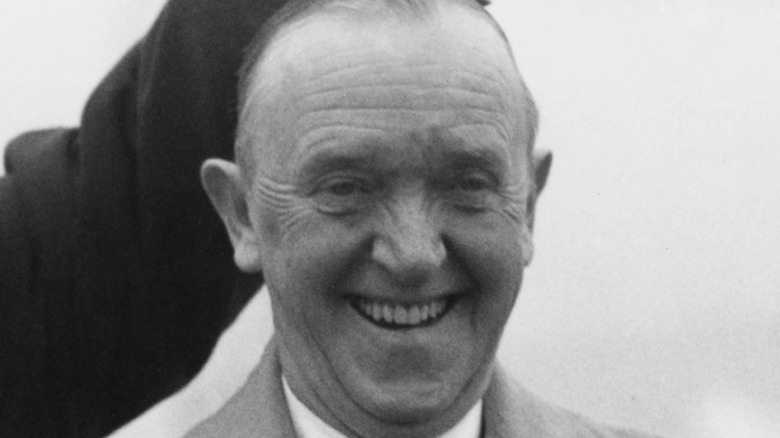 Keystone/Getty Images
In January 1965, Stan Laurel's days were coming to an end, but he still made time to write and respond to letters from his dear friends and fans. The actor penned a letter that month expressing his regret at being unable to attend a film event in The Netherlands, per Letters from Stan. He was also undergoing bi-weekly X-ray examinations, after contracting an infection that spread in his mouth. In one letter, Laurel detailed his consistent X-ray treatments and noted in another that his exams had increased to three before going back down to two again.
In late January, Laurel stated that his illness was improving, but he found it difficult to eat, and expressed that he still experienced pain in his mouth despite his continual follow-ups.
In the last few days of his life, Laurel was being cared for by his wife and an at-home nurse, per Los Angeles Times. He continued to write letters, but they seemingly ceased when January 1965 came to a close. A day before Laurel died, he suffered a cardiac seizure. Yet, he managed to tell his nurse that he wanted to go skiing. He informed his nurse that he wasn't a skier but wished that's what he was doing at that moment, per Phrases. He died shortly after from a heart attack.