How Did Vladmir Putin End Up With A Patriots Super Bowl Ring?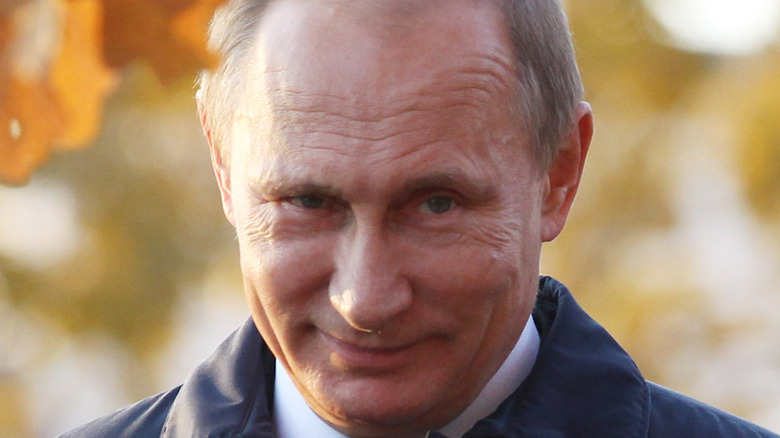 Sasha Mordovets/Getty Images
Vladimir Putin is a man of mystery to many. He's led Russia's government for more than 20 years, and estimates of his salary show he might be one of the richest people in the world. Putin also boasts a black belt in martial arts and has often been photographed engaging in all manner of adventurous pursuits, sometimes bare-chested. But that's not all he has to offer. According to one NFL player, Putin even has a Super Bowl ring.
Super Bowl rings are a sign of skill and success in athleticism, but according to New England Patriots owner Robert Kraft, Putin didn't have to win the Super Bowl to get his (via CBS Sports). Instead, Kraft told the NFL that Putin stole the ring when Kraft was in Russia for business more than a decade ago.
"I showed it to him. And he put it on, and he sort of enjoyed it," Kraft said. "So he kept it on." Kraft asked for the ring back, according to Boston.com, but Putin put it in his pocket instead.
Was the ring really stolen?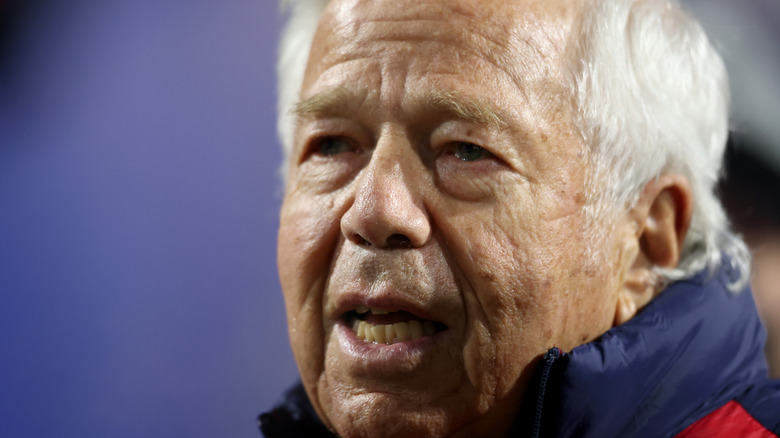 Bryan M. Bennett/Getty Images
Vladimir Putin has denied that he stole the Super Bowl ring (via CNN). A spokesman has said the ring was given as a gift and it is on display in the Kremlin's library.
The story of the stolen Super Bowl ring circulated in multiple news outlets after it happened. Robert Kraft received a call from the White House asking that it would be better if the ring had been given as a gift, according to CBS Sports, instead of calling it stolen.
"I had an emotional tie to the ring, it has my name on it. I don't want to see it on eBay," Kraft said, according to CBS Sports. "There was a pause on the other end of the line, and the voice repeated, 'It would really be in the best interest if you meant to give the ring as a present.'"
A Kraft spokesman later told CNN that the story of the stolen ring is "a humorous anecdote" and Kraft was happy to see the ring in Russia. But Kraft has gone back to telling the story of the stolen ring since then.