Why Willie Nelson Was Once Nervous To Go Into Patsy Cline's Home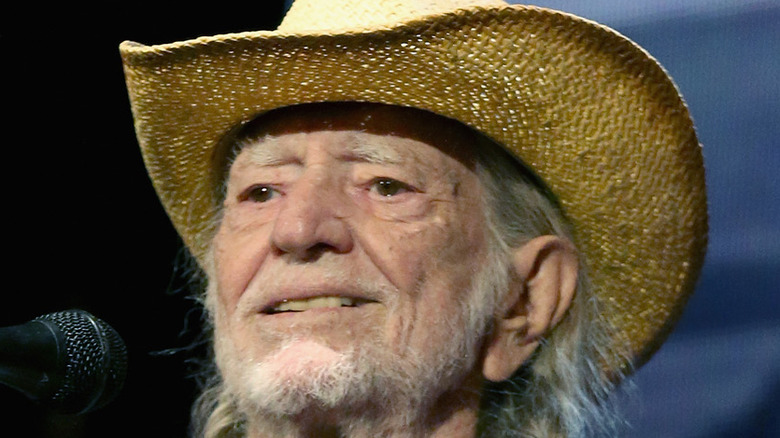 Gary Miller/Getty Images
Willie Nelson and Patsy Cline are both among the most well-known classic country singers to this day. IDSWATER states that Nelson has 25 No. 1 hits to his name. Though Cline only had two No. 1 hits as her career was tragically cut short by a plane crash in 1963, she is considered to be the greatest female country singer of all time (via New Country 99.1). The two had a behind-the-scenes connection in the form of Nelson's iconic song "Crazy."
CheatSheet explains that Nelson wrote "Crazy" before he himself became a household name. Early in his career, he sold his songs to more famous country artists. In 1961, Nelson played "Crazy" on a jukebox within earshot of Patsy Cline's husband, Charlie Dick. Dick insisted that Cline hear it as well. He also wanted Nelson to meet her. Nelson was reluctant because it was midnight and both him and Dick had been drinking alcohol. Dick knew that Cline would not be upset, but Nelson stayed in his car when Dick entered Cline's house to play the song. Eventually Cline asked him to come in as well.
Patsy Cline Recorded 'Crazy'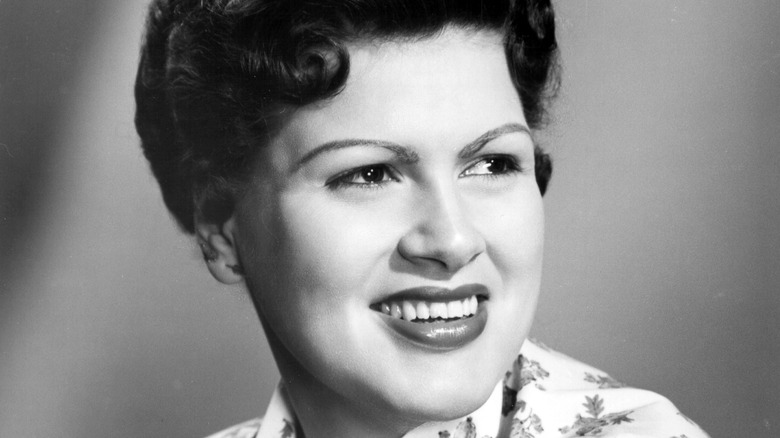 Michael Ochs Archives/Getty Images
Charlie Dick remembers that Willie Nelson stayed outside because he wanted to sell the song so badly. In the end, he did not have to worry about making the sale. Though she did not immediately love the song, Patsy Cline recorded it after her producer Owen Bradley arranged it to better fit her style (via UDiscoverMusic).
"Crazy" was not one of the songs that brought Cline to the top of the Billboard country music charts. However, it has since become one of her most beloved, according to New Country 99.1. Once he had established his own reputation, Nelson released his own recording one year after Cline recorded it as part of his album "... And Then I Wrote" (via UDiscoverMusic). Rolling Stone Australia describes the differences between the two versions. While Cline delivered the lyrics smoothly, Nelson's version is more shaky. With versions sang by two country icons, American Songwriter lists "Crazy" as a country standard.