Whatever Happened To Mary Jo Buttafuoco?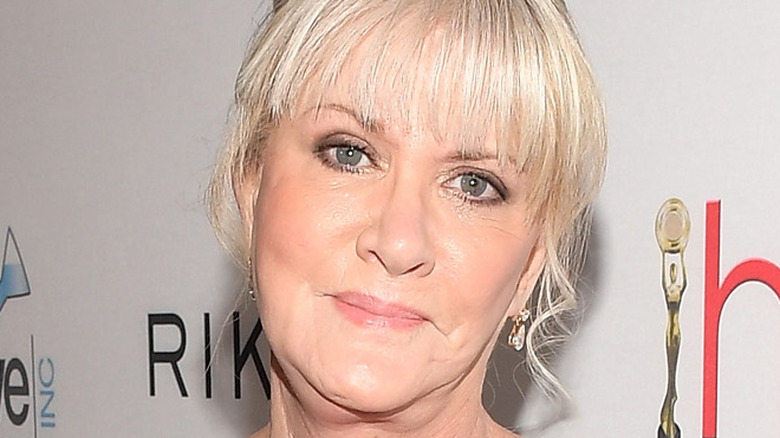 Matt Winkelmeyer/Getty Images
In 1992, then-37-year-old wife and mother Mary Jo Buttafuoco was standing in her Long Island driveway when she was shot in the face by then 17-year-old Amy Fisher. It was no random act of violence: Mary Jo's husband, Joey Buttafuoco, was having an affair with Fisher, who would come to be known in the press as the "Long Island Lolita."
The story started a little less than two years before that incident in the Buttafuoco's driveway, though. According to Heavy, Joey Buttafuoco met Amy Fisher when she and her parents brought her car into his auto body repair shop. The two would engage in an affair and, over time, it would escalate to the point that Fisher decided to shoot Mary Jo. A New York Times article from the time of the shooting mentions that it was initially believed the shooting was precipitated by Buttafuoco trying to end his relationship. The article quotes Homicide Detective Daniel Severin who compared the case to the 1987 film "Fatal Attraction."
Mary Jo Buttafuoco sustained serious injuries in the shooting including a severed carotid artery that required a nine-hour surgery to mend and afterward she would need the use of a ventilator for two days.
The shooting, the love triangle that was revealed to have precipitated it, and the aftermath was a '90s tabloid's dream. The Buttafuoco case was all over the news and joked about on late-night television. In the years that followed, made-for-TV movies and reality TV appearances would help propel those involved to pseudo-celebrity status.
Buttafuoco forgives Fisher for her actions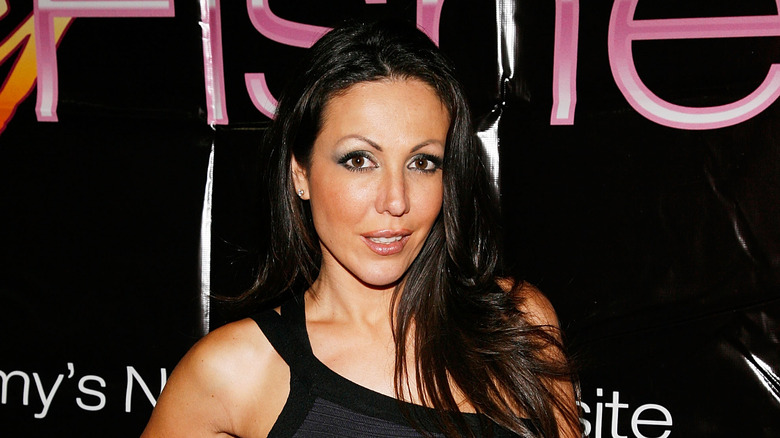 Joe Kohen/Getty Images
According to Good Housekeeping, Amy Fisher was arrested after she was identified by Mary Jo as her attacker, and charged with attempted murder. Meanwhile, Joey Buttafuoco also found himself in the clink on statutory rape charges as he and Fisher began a sexual relationship when she was just 16 years old, and the legal age of consent in New York is 17. 
Despite the understandable animosity that surely must have existed between the two of them, it was actually Mary Jo Buttafuoco who spoke in favor of granting Amy Fisher parole after she'd served seven years behind bars. The New York Post quoted Mary Jo Buttafuoco as saying "I will be in court when Amy Fisher goes for resentencing, and then all I want to do is to forget the whole thing," and adding "At this stage, forgiveness is appropriate."
Buttafuoco's grace and compassion did the trick and Amy Fisher was granted parole in 1999 — after she'd endured a previous denial in 1997. Fisher's lawyer, Bruce Barket spoke highly of Mary Jo Buttafuoco's decision to forgive his client. "I am very thankful for Mary Jo's graciousness and compassion. She deserves to be commended for her public position."
While Fisher and Joey Buttafuoco paid a price for their crimes, in the long run, it was Mary Jo Buttafuoco who would have to reckon with the consequences of their reckless decisions the most. 
Buttafuoco's life and career after the shooting
Denny Keeler/Getty Images
Mary Jo Buttafuoco — who it's safe to say was the only completely innocent party in the whole tabloid circus — was forced to deal with the effects of her long-term injuries. The shooting left Buttafuoco with a bullet lodged near her spinal column. She told Oprah in a 2005 interview that she suffered from facial paralysis and hearing damage as a result of the attack. In 2017, People reported that Buttafuoco underwent additional surgeries to help repair some of the damage.
Curiously, considering everything that went down, the Buttafuocos did not divorce until 2003. In 2012, Buttafuoco married Stu Tendler, a print shop owner, at a wedding ceremony in Las Vegas, per the New York Daily News. However, that marriage ended in divorce in 2018, with a court document filed by Tendler mentioning that the couple's "likes, dislikes, tastes, and personalities are so divergent we can no longer live together as husband and wife," per Radar Online. Tendler died just a few months after the divorce was finalized, and when his obituary was released there was no mention of Buttafuoco.
While Mary Jo Buttafuoco has remained out of the spotlight — at least relative to her ex-husband who has appeared on shows like "Celebrity Boxing" and "The Howard Stern Show" — she still makes occasional TV appearances and in 2009 she released a book with the clever yet still very much on-the-nose title, "Getting It Through My Thick Skull: Why I Stayed, What I Learned, and What Millions of People Involved with Sociopaths Need to Know."