Why Greece Always Enters First In The Olympic Parade Of Nations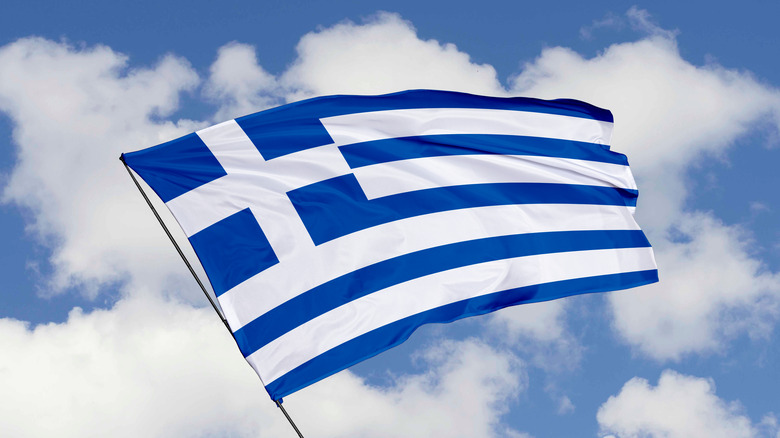 Tatohra/Shutterstock
The Olympic opening ceremonies are always a huge event. The eyes of the entire world turn their attention toward one stadium as the Olympic flame is lit and the games begin. Always a spectacle, the Olympic opening ceremony gives the host nation a chance to showcase its history and culture to the world, often using innovative theatrical techniques and special effects that range from the breathtaking to the inspiring to the downright confusing (but always interesting).
One portion of the program that is always a high point in any opening ceremony is the Parade of Nations. This is when the athletic delegations attending the Olympics march into the stadium proudly waving their nation's flag for the world to see. It's an exciting moment, and it's almost impossible not to get goosebumps watching athletes experience what is, in all likelihood, the culmination of a lifelong dream.
The countries file into the stadium in alphabetical order, but according to PopSugar, It's the alphabetical order according to the language of the host nation. There are, however, exceptions to this: The host country always enters last, while the delegation representing Greece always enters first.
Greece always leads the Parade of Nations to honor the origins of the Olympics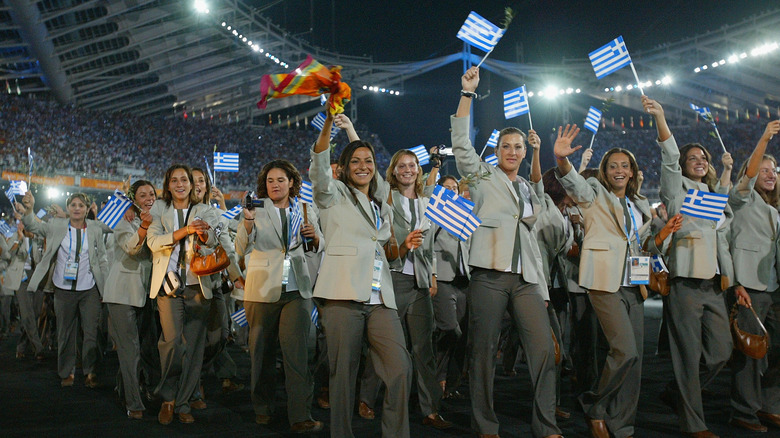 Jamie Squire/Getty Images
Greece is where the ancient Olympics originated, and it's also the host nation for the first modern Olympics, which were held in 1896, per NBC Sports. This is why the country always marches into the stadium first at every Olympics.
However, there was an unusual situation in 2004. According to PopSugar, the Summer games were being held in Athens that year. Greece, of course, has the distinction of always leading the Parade of Nations, but in this instance, they also had the right to enter last. The compromise was that just the Greek flag bearer would lead the Parade of Nations, thus keeping with tradition. After all of the other attending delegations had entered the stadium, the entire Greek delegation made their grand entrance.
In 2016, another exception to the alphabetical rule was made with the introduction of the Refugee Olympic Team. This special delegation comprised of athletes who were forced to flee their home nations made its inaugural appearance at the 2016 Summer Olympics in Rio de Janeiro. In that Parade of Nations, they entered second-to-last, just ahead of the Brazilian delegation. However, at the 2020 Summer Olympics in Tokyo — which were held in 2021 — the Refugee Olympic Team entered second, directly behind Greece.