What Was The Last Album John Lennon Recorded Before He Died?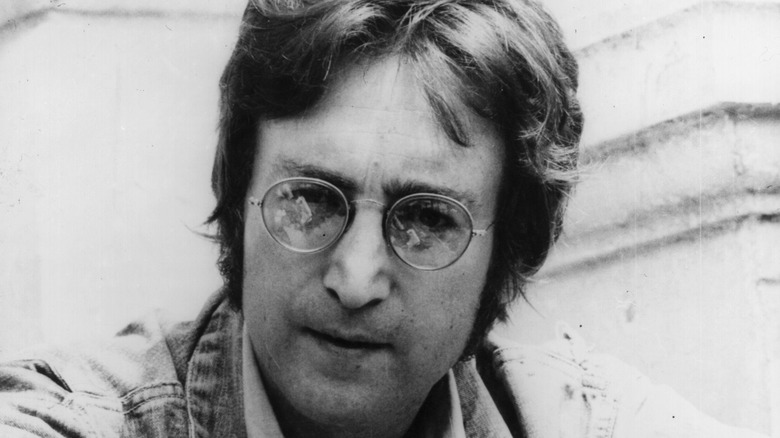 Central Press/Getty Images
When looking back at the discographies of deceased musicians, it's oftentimes interesting to listen to — or learn more — about the very last songs or albums they recorded. That's especially true when it comes to legendary artists who died at a young age, such as John Lennon, who was only 40 years old when he was murdered by Mark David Chapman on December 8, 1980.
There's hardly any need to provide ample introduction to Lennon and his accomplishments with the Beatles — with Paul McCartney always sharing the credits regardless of his involvement (or lack thereof) in the songwriting process, he wrote some of the most memorable songs in popular music history. And just like the rest of the Fab Four following their 1970 breakup, Lennon kept on going as a solo artist, as songs such as "Imagine," "Jealous Guy," and "Instant Karma!" are still fondly remembered to this day.
It's safe to say that Lennon could have had a more extensive discography had he not gone on a long break following the release of his all-covers album, "Rock 'n' Roll," in 1975. It was a troubled production, to say the least, with Lennon fresh off his infamous, drug-and-alcohol-fueled "lost weekend" and a temporary separation from wife Yoko Ono, and producer Phil Spector's unpredictable behavior adding a lot of tension to the recording sessions (via Ultimate Classic Rock). But it wasn't the last album Lennon ever recorded — that would come five years later, just weeks before his tragic death.
Double Fantasy was Lennon's big comeback after a five-year hiatus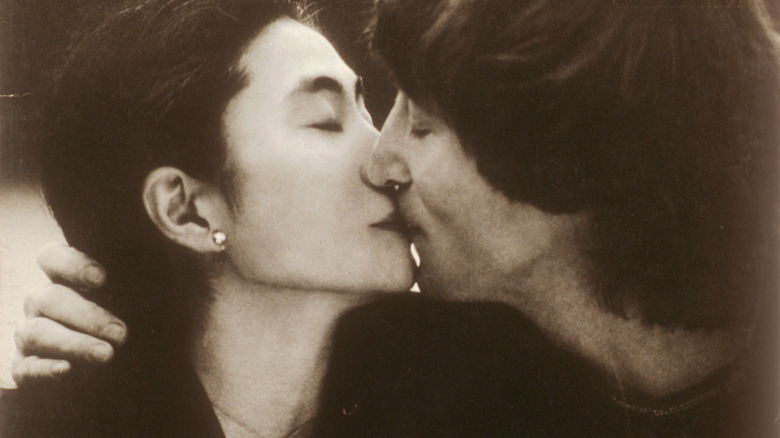 Michael Ochs Archives/Getty Images
Starting in 1975, John Lennon spent the next five years focusing on his life as a family man, living quietly in New York City with Yoko Ono and their infant son, Sean. He was essentially retired from music at that point, but it was a trip to Bermuda with Sean in the spring of 1980 that helped lure the former Beatles singer-guitarist back to the recording studio. Per Rolling Stone, Lennon developed an interest in new wave bands such as Madness and the Pretenders, but it was one song in specific — "Rock Lobster" by the B-52s — that convinced him that it was high time he started making music again. Lennon and Ono exchanged new songs via long-distance phone calls for the next three weeks, and when everything was said and done, they had enough material for two whole albums.
That served as the genesis of "Double Fantasy," a record that was jointly credited to Lennon and Ono and structured as a conversation between husband and wife, one that touched on the ups and downs of their relationship and, in the grand scheme of things, their enduring love for each other. The album, which was produced by Jack Douglas, was released in November 1980, and it included soon-to-be classic tracks such as the '50s-style throwback "(Just Like) Starting Over," tender ballads such as "Woman" and "Beautiful Boy (Darling Boy)," and the angsty, hard-edged "I'm Losing You."
"Double Fantasy" would prove to be a successful comeback for Lennon, though tragically, it also turned out to be a parting gift of sorts to his fans.
The album got several poor reviews prior to Lennon's death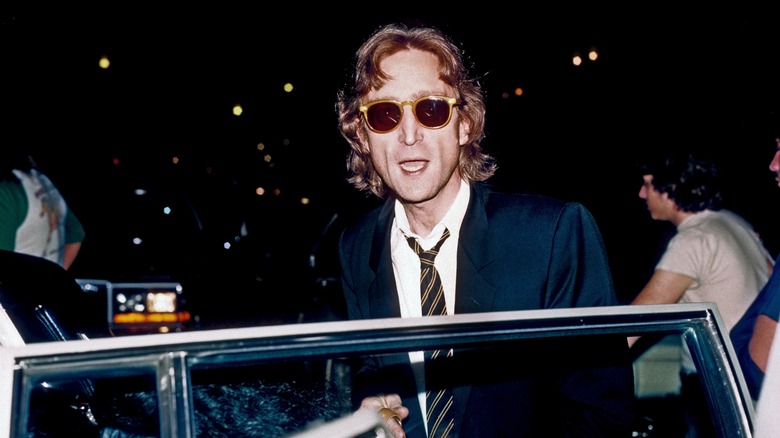 Michael Ochs Archives/Getty Images
Upon its release, "Double Fantasy" didn't get the fawning response one would normally expect from an album recorded by an iconic musician who had just come back from a half-decade-long hiatus. The now-defunct Boston publication The Real Paper was especially brutal in its review, calling the record self-indulgent and crudely suggesting that John Lennon and Yoko Ono should "return to dairy farming," as cited by Salon. Legendary critic Robert Christgau was similarly less than enamored with what he described as the "simplistic" lyrics and "less than adventurous" melodies of the songs on "Double Fantasy." However, Lennon's assassination changed all that for a lot of critics, many of whom withdrew their initially scathing reviews in the aftermath of the tragedy.
In a piece he wrote for The Village Voice in January 1981, Christgau admitted that despite his aforementioned reservations about "Double Fantasy," he began seeing the album in a more positive light even before Lennon was murdered. He stressed that the record wasn't "great," but added that it was nonetheless "memorable and gratifying in its slight, self-limiting way." Christgau referred to "Double Fantasy" multiple times as a good kind of "pop event," noting at one point that "its slightest moments have gained pathos, impact, and significance."