The Only Starting Quarterbacks To Win The Super Bowl And National Championships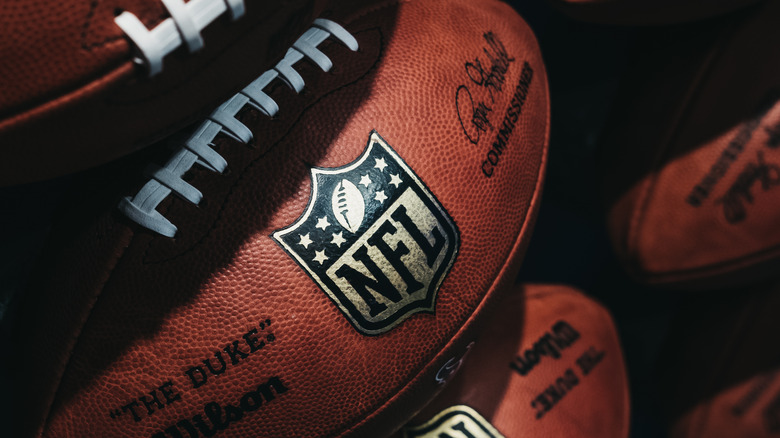 Alena Veasey/Shutterstock
A Super Bowl ring and an NCAA Division I championship win are what young football players dream of in their Pop Warner league, followed closely perhaps by the chance to compete for college football's prestigious Heisman Trophy. Generations of players have won some but not all three of these important measures of legacy and success, but in Super Bowl LVI between the Rams and the Bengals, one starting quarterback stands to join an exclusive club of only two other players with both a Super Bowl ring and a college championship to their credit.
That QB could even do those two legends one better: With a win It would also be the first time in history a quarterback could list on their resume a Lombardi Trophy, an NCAA title, and a Heisman, as SB Nation reports. It's rarefied air for a player to join the likes of Joe Namath and Joe Montana (the only other two quarterbacks to be both Super Bowl and college champions.) To have a Heisman as well would surely cement this player among the best to have played the position.
He played football for LSU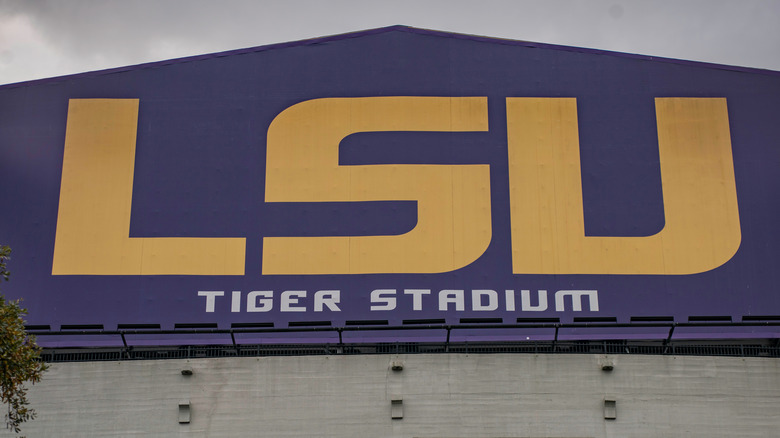 Forge Productions/Shutterstock
In 1964, Joe Namath was the first football quarterback to win both a Super Bowl and college championship when his Jets beat the Colts in Super Bowl III, as Jetswire reports. Joe Montana matched the feat about 13 years later when he won four Super Bowls with the Niners. He won the college championship with Notre Dame in 1977. Newly-minted NFL superstar Joe Burrow, who at the time of this writing will start for the Bengals in Super Bowl LVI, won the NCAA title in 2019, and a win in the game would mean Burrow could join Montana and Namath in an exclusive club of only three players.
But Burrow has more to play for than just that. Per The New York Times, Burrow, who also played for Ohio State, won the Heisman in 2019 with the Tigers. Never before, then, could a QB boast the triple-crown of football: the Lombardi, an NCAA championship, and a Heisman. Super Bowl LVI promises one more history-making chance for Burrow and the Bengals. Montana and Namath were also MVP in their respective Super Bowl wins, and if Burrow manages that, with all four accomplishments he would be in a league all his own.