Who Are Tom Petty's Kids?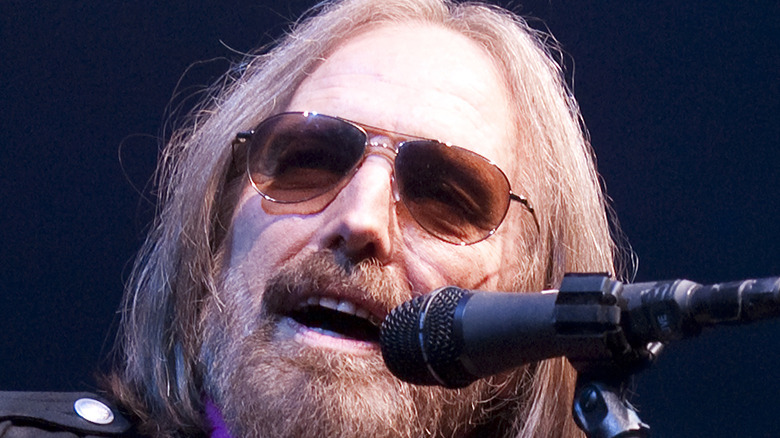 Jack Fordyce/Shutterstock
Famed rock star Tom Petty was an icon in the music industry for nearly half a century before his death at 66 years old. Best known as a one of the best-selling artists of all time, according to Billboard, the voice behind hit songs like "American Girl," "Free Fallin'" and "Won't Back Down," sold more than 80 million records worldwide over the span of his career. The frontman had just completed the Heartbreakers' 40th Anniversary Tour, when he died from an accidental drug overdose at his Malibu home in 2017, Turnbridge reported.
Behind his legendary career, however, Tom Petty was a family man. The singer had two daughters, Adria and Annakim (per Bustle), from his first marriage, to Jane Benyo, which lasted more than 20 years, until they divorced in 1996. Petty also had a stepson, (now 29-year-year-old) Dylan, from his second marriage to Dana York in 2001, according to Parade. Both of his daughters are artists in their own right.
Adria, Annakim, and Dylan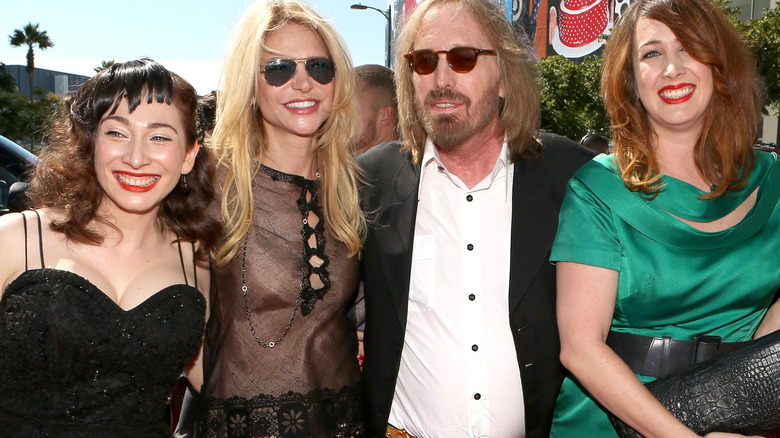 Christopher Polk/Getty Images
Petty's older daughter, 47-year-old Adria, is the first daughter of Petty and ex-wife Jane Benyo. Adria, who is a director and cinematographer, has worked with some of the biggest names in pop culture today. According to IMDb, she teamed up with Beyoncé twice, for the singer's 2009 "Sweet Dreams" video, as well as "Countdown" in 2011. She also worked on the music video for the 2012 collaboration between Coldplay and Rihanna for the song "Princess of China." More recently, she worked as the executive producer in the 2021 documentary "Tom Petty: Somewhere You Feel Free."
Born nearly 10 years later, Kimberly Violet Petty, now known as AnnaKim Violette, was born to Tom Petty and Jane Benyo. Although she stays away from the limelight, AnnaKim is an artist with much of her work on exhibit on Instagram, and "a fashion icon," according to L.A. Weekly. Along with her stepmother and older sister, AnnaKim manages her father's estate.
Dylan's Facebook page identified him living in Malibu. There haven't been any public posts there since October 2020. In 2017, Heavy suggested that Dylan was working as a DJ.