Everything We Know About The New Red Hot Chili Peppers Album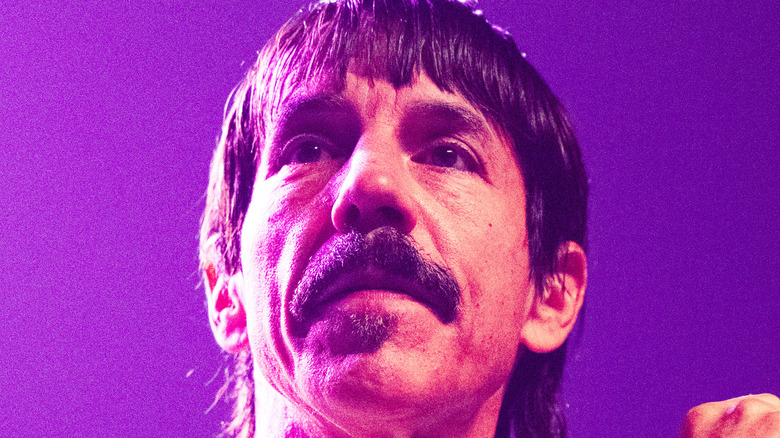 Scott Dudelson/Getty Images
In 2019, long-running Los Angeles band Red Hot Chili Peppers (singer Anthony Kiedis is pictured above) piqued the interest of fans when they announced that one-time guitarist John Frusciante would return to the group for the first time in more than a decade, as Guitar World reports. Roughly three years later, per Pitchfork, Chili Pepper fans have both a world tour to look forward to as well as a brand-new album from the four alt-rock mainstays, their first since 2016's "The Getaway," per AllMusic. It will also be the first new music from the band featuring Frusciante on guitar since "Stadium Arcadium," an ambitious double album that won the group four Grammy Awards, as AllMusic also explains.
In a statement, the Chili Peppers said that their only goal when they made the new record was to get lost in the music. "We (John, Anthony, Chad, and Flea) spent thousands of hours, collectively and individually, honing our craft and showing up for one another, to make the best album we could. Our antennae attuned to the divine cosmos, we were just so damn grateful for the opportunity to be in a room together, and, once again, try to get better ... The sounds, rhythms, vibrations, words and melodies had us enrapt," the band said (via Pitchfork).
It's produced by Rick Rubin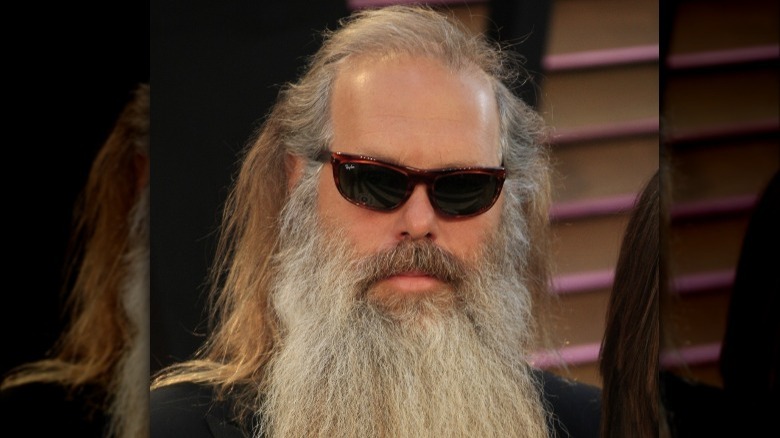 Kathy Hutchins/Shutterstock
Along with their joint statement, the Red Hot Chili Peppers revealed several other important details about their new music, including the title of the album, when it would be released, and who the producer was: The acclaimed Rick Rubin (above), who has already helmed six albums from the band which are widely considered to be among the Peppers' very best work. Among them, their'91 breakthrough "Blood Sugar Sex Magik" (via AllMusic.)
Otherwise, we know the title of the Peppers' new record is "Unlimited Love," and that it's scheduled to be released on April 1, 2022, as Pitchfork reports. The record's first single, "Black Summer," was released in advance, with an accompanying music video (posted on YouTube) for the song. The band went on to say in their statement, "This is our life's mission. We work, focus, and prepare, so that when the biggest wave comes, we are ready to ride it. The ocean has gifted us a mighty wave and this record is the ride that is the sum of our lives" (via Pitchfork.) Pitchfork also reports that the 2022 Chili Peppers world tour is scheduled to launch June 4 in Spain.