How Stevie Nicks Accidentally Crashed Her Producer's Car Once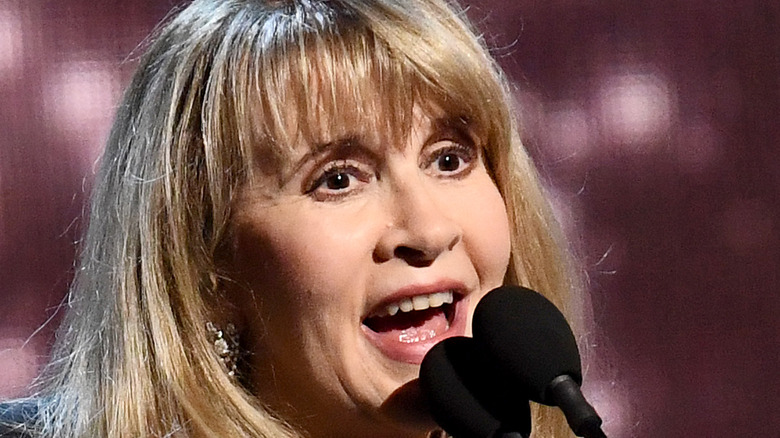 Dimitrios Kambouris/Getty Images
Stevie Nicks has been the reigning queen of rock and roll for nearly five decades. She's been an inspiring and witchy woman leading generations of women both in the music industry and outside of it. Performing in a male-dominated world of singers and songwriters, Nicks was the first woman to be inducted into the Rock and Roll Hall of Fame twice, both for her solo work and work done with Fleetwood Mac. Nicks has sold 30 million albums worldwide. She also received 15 total Grammy nominations and won two Grammy Awards. Her sultry voice has rightfully earned her a place in rock and roll history.
Before she skyrocketed to fame, however, Nicks and her then-boyfriend Lindsay Buckingham moved to Los Angeles following the breakup of their band, Fritz, according to the Los Angeles Times. While working to pay rent, Nicks waited tables and cleaned homes, including that of music producer Keith Olsen. It was Olsen who famously connected Nicks and Buckingham to Mick Fleetwood, Far Out Magazine reported, and it was Olsen's car that she would crash in 1972.
Keith Olsen's Corvette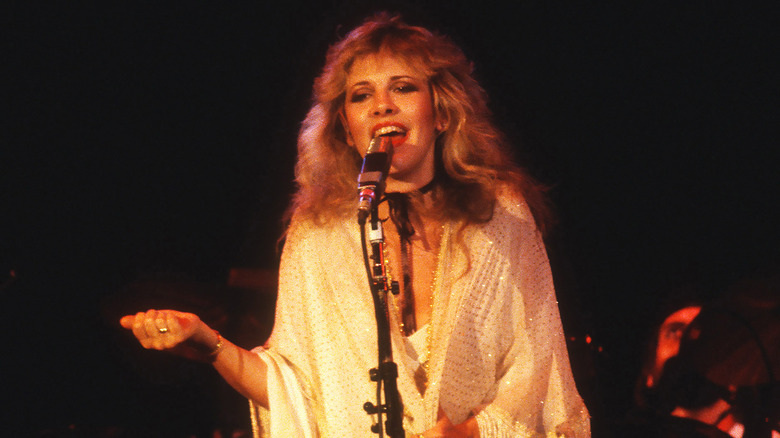 Larry Hulst/Getty Images
Nicks and Buckingham were living in Olsen's home when Nicks' car had broken down. Olsen, who was preparing to travel and work with the James Gang, agreed to let them drive his Corvette while he was away. "Stevie in a long, heavy cotton robe, trying to drive a stick-shift car, which she'd never done before, where the end of the robe got caught up in the pedals," Olsen recalled in Stephen Davis' "Gold Dust Woman: The Biography of Stevie Nicks."
"As she rode away after dropping me off, the lead singer of the James Gang said, 'Keith, you'll never see that car again'" (as quoted by CheatSheet). Once Olsen arrived in New York, Buckingham called him, saying Nicks had parked the car on a hill, pulled on the brake and went back to bed. Less than an hour later, the car rolled down the hill, went over a cliff, and flew into a bedroom of a house.
Luckily, Olsen was forgiving. He even played Buckingham Nicks music for Mick Fleetwood, who eventually called the pair and invited them to join Fleetwood Mac, according to NPR. The band has tour dates lined up in the U.S. and Canada for later in 2022, per Rumours of Fleetwood Mac.