What We Know About Keanu Reeves' Ghost Encounter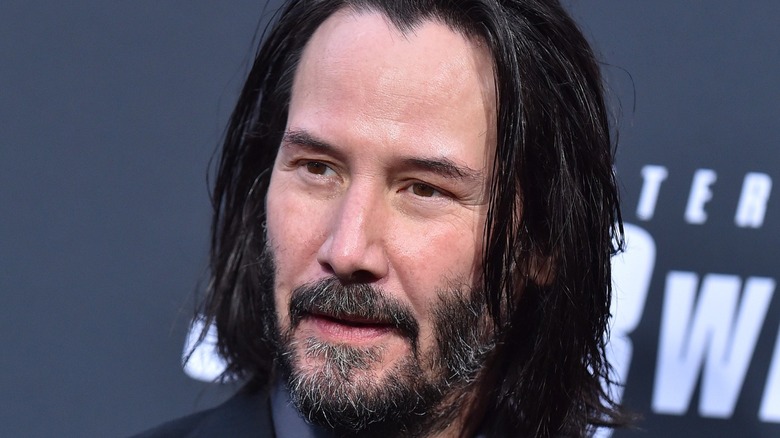 DFree/Shutterstock
Celebrity ghost encounters aren't a new tabloid phenomenon. Ryan Gosling and his family were reportedly forced to move from their home when he was a child due to it being haunted. Miley Cyrus opened up about how she claimed to have once seen the ghost of a small girl "standing in the shower" of her London apartment.
In 2021, an Ipsos poll revealed that 36% of people in the United States believed ghosts. This was a noticeable increase of 11% from a 1990 Gallup poll on the same subject when just 25% of the US population were believers (via The New York Times). 
With so many more people believing in the supernatural, it's no wonder that interest in celebrity ghost stories has become more prevalent. Even so, it may still have surprised viewers of "Jimmy Kimmel Live!" in October 2014, when Keanu Reeves revealed he'd had a ghostly encounter as a small child (via US Magazine).
The tale of the floating jacket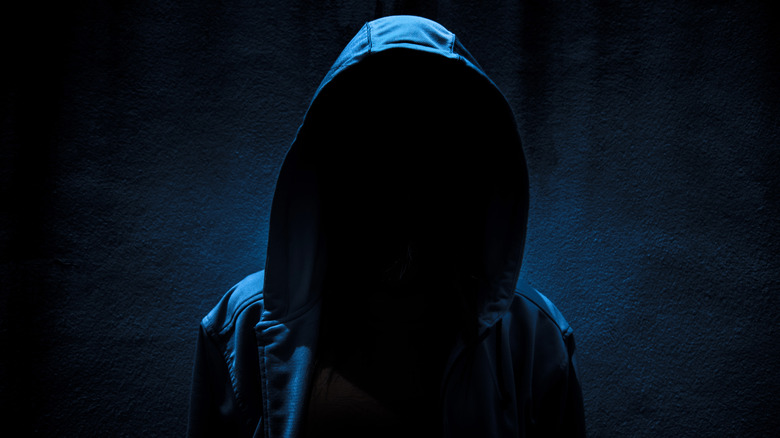 Bubbers BB/Shutterstock
According to Reeves, he and his family had just moved from Australia to London and were settling into their new apartment. He was sitting in his bedroom, with his sister and their nanny, when Reeves looked over to the bedroom doorway and saw a jacket floating into the room. Reeves explained, "There was a doorway and all of a sudden this jacket comes waving through the doorway, this empty jacket — there's nobody, there's no legs, it's just there. And then it disappears. I was a little kid and I thought, 'Okay, that's interesting," according to US Magazine. 
Whether Reeves or his family had any other encounters with ghostly phenomena in this apartment was not discussed. But as he can still recall this long-ago event with such detail, it's safe to say that it was something that made quite an impression on The Matrix actor.