Mariah Carey Paid More Than Half A Million Dollars For This Marilyn Monroe Treasure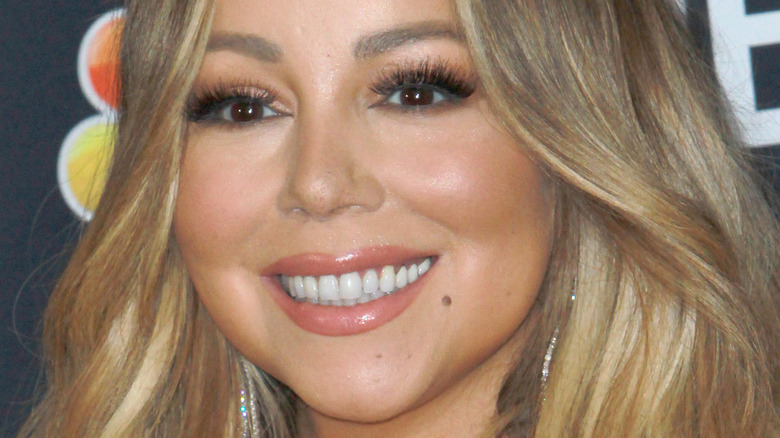 Kathy Hutchins/Shutterstock
Mariah Carey is one of the greatest divas alive (and if you disagree, please educate yourself), so it's not too surprising that she bought an item that once belonged to another iconic woman, Marilyn Monroe. It's not the white dress that she wore in "The Seven Year Itch" or the nude dress she wore to serenade John F. Kennedy — it's Monroe's baby grand piano.
The white glazed baby grand originally belonged to Monroe's mother, Gladys, but was sold after Gladys suffered a schizophrenic breakdown (via Biography) and was placed in an institution, according to The Marilyn Monroe Collection. Marilyn spent years trying to relocate the piano before she was able to buy it back.
Mariah Carey has said that Monroe was a huge inspiration to her — she even had a poster of the actress hanging in her room as a child. "Marilyn Monroe Productions was the first female-owned production company in Hollywood," Carey said to The Guardian. "She paved the way for women in Hollywood, and every single woman owes something to her for that, whether they agree with her image or not."
Monroe took piano lessons as a child, and played "Chopsticks" in a famous scene in "The Seven Year Itch." But does Carey play the piano?
Marilyn and Mariah have a lot in common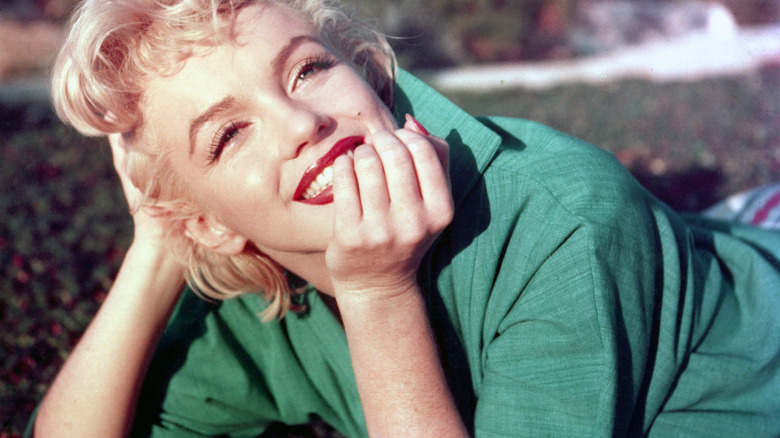 Baron/Getty Images
According to CheatSheet, though Carey took piano lessons as a child, she didn't stick with the instrument, and can't read sheet music. Though audio exists of her tapping on the keys of Monroe's piano, she just plays a simple scale as a demonstration (via YouTube).
Carey bought the piano for $662,500 in 1999 from a Christie's auction. In her autobiography, "The Meaning of Mariah Carey," Carey says that it's her most valuable artwork. Carey, like Monroe, suffered from a lot of instability in her childhood — in her memoir, she claims she suffered awful abuse from family members. This shared experience is ultimately why she wanted to buy Monroe's piano. "I imagine when your childhood was fraught with insecurity and fear like Marilyn's and like mine, the romance of those lost happy hours is extremely valuable," Carey wrote in her memoir (via The Marilyn Report).