What Does It Mean When Something Is Duty Free?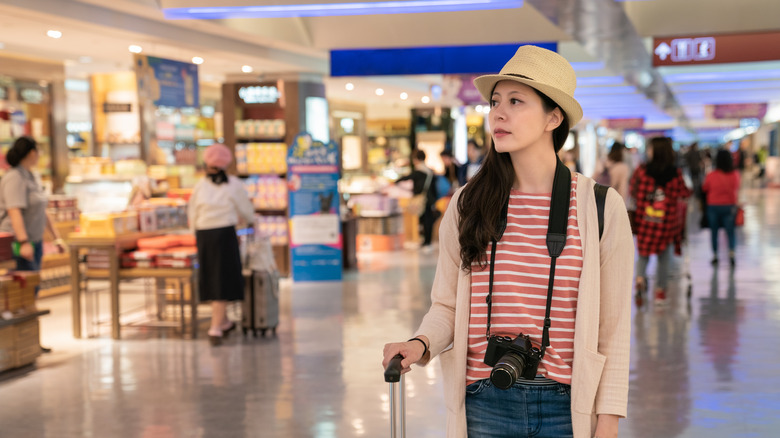 PR Image Factory/Shutterstock
At the duty free section of an airport, you can generally peruse and buy products like designer handbags, perfume, suits, alcohol, candy, and even bulk cigarettes. But what actually is a "duty" in retail? Is it like a tax? What's the deal here?
It all has to do with customs. When you're returning from an international trip, you need to declare everything you bought or took with you from the foreign country you were visiting, even small things, according to Mental Floss. In most cases, Americans can bring back up to $800 worth of souvenirs every 30 days.
Contrary to popular belief, shopping duty free does not get you out of the obligation to declare your purchases — you still need to sheepishly tell the customs agent that, yes, you bought $400 worth of Jagermeister at the airport. But it does have advantages compared to other kinds of international purchasing, as it can save you some serious cash.
Is duty-free worth it?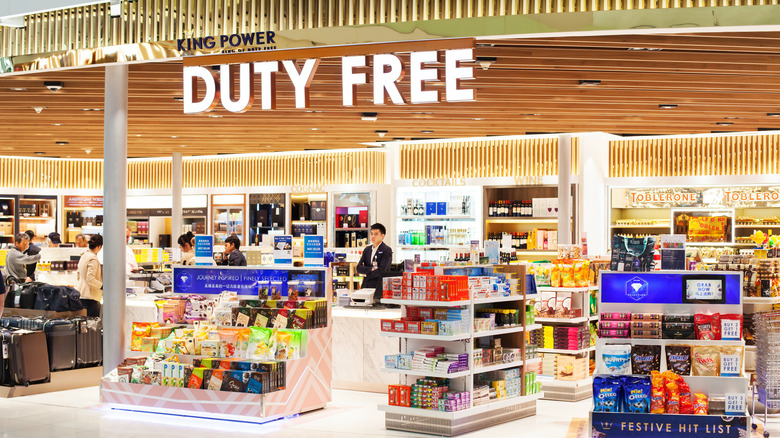 Song_about_summer/Shutterstock
When you buy duty free, you don't have to pay the import taxes on the purchases you made — that's why a lot of duty-free items are in the form of heavily taxed products like tobacco and alcohol, according to Mental Floss. You then declare purchases when you return to your home country, and pay the duty on the items you bought if you go over your $800 exemption.
Be careful when duty-free shopping, however, as it doesn't always save you money, according to Travel and Leisure. You might want to comparison shop to find out what is actually cheaper in the country you're buying from compared to the country you're going to. Grey Goose vodka, for instance, is cheaper in Japan than Australia.
According to The Points Guy, in general you'll want to buy alcohol in Caribbean airports, cosmetics in European airports, and cigarettes in Asian airports. Just don't buy anything at the Seattle Airport — it has the most expensive duty-free prices in the United States.