How Many Grammys Does Mary J. Blige Have?
Kathy Hutchins/Shutterstock
Mary J. Blige will be performing alongside several other artists in what's being billed as the biggest Super Bowl Halftime Show in history. The list of performers is lengthy, with marquee names like Eminem, Kendrick Lamar, and Snoop Dogg.
But Mary J. Blige is a powerful name on her own. She's performed at the Super Bowl before, and her albums have helped bring R&B to diverse audiences, through their autobiographical lyrics and gospel-inspired vocals. Multiple songs have landed on Billboard's Top 100. With such a strong impact on the music industry, Blige has earned her place as a household name. She's even known as the Queen of Hip-Hop Soul, according to Britannica, and has ventured into acting in recent years. 
An impressive list of achievements but what about those awards? Blige has been nominated for 31 Grammy awards, according to the Recording Academy. Out of all those nominations, she's won nine.
Which worked nabbed Blige her Grammys?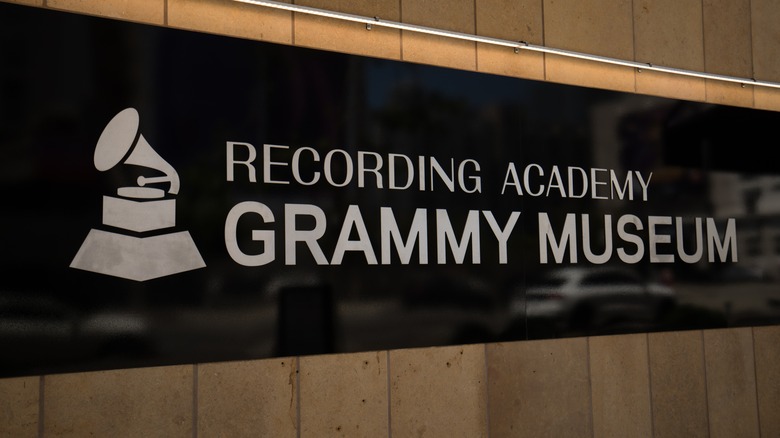 clayton harrison/Shutterstock
Mary J. Blige put out her first album, "What's the 411," in 1992, according to the Grammy Awards. But she didn't win her first Grammy until three years later. Her collab track with Method Man, "I'll Be There For You/ You're All I Need To Get By," earned the award for Best Rap Performance By A Duo Or Group in 1995. It took another eight years for her to win a Grammy on her own with the 2003 number "He Think I Don't Know," a song from her fifth album (via the Grammy Awards). Plenty of other songs garnered nominations without managing to win, including her breakout hit "Family Affair" (per Discover Music)
Her most recent win was for the album "Growing Pains," which netted her Best Contemporary Rhythm And Blues Album in 2009 (via Britannica). According to the Grammys' website, Blige has performed at the awards ceremony as part of a medley with Aretha Franklin, Whitney Houston, and other noteworthy female performers.