Who Was The First Driver To Win The Daytona 500?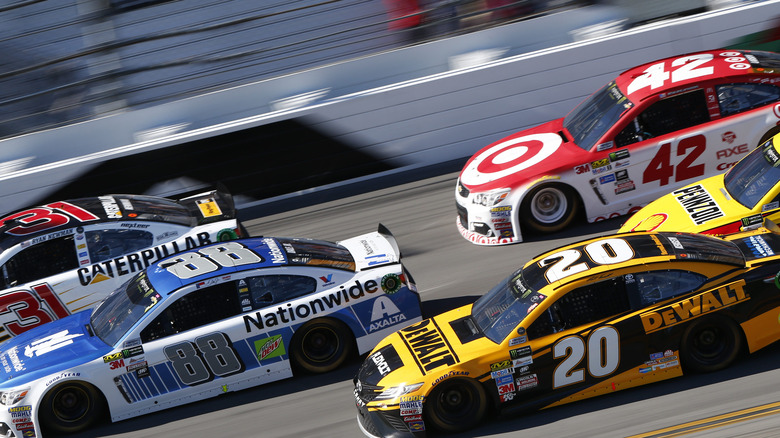 Grindstone Media Group/Shutterstock
While NFL fans have the Super Bowl each February to look forward to, NASCAR enthusiasts have the Daytona 500 to anticipate, a competition known as "The Great American Race," per the official NASCAR website. Each year, the Daytona 500 is held at the Daytona International Speedway in Daytona Beach, Florida (per Britannica). With motor racing among the top 10 most-watched sports on TV, a Daytona 500 win is the crowning achievement for any NASCAR race driver (via Sports Browser). Who, then, was the first racer ever to do so?
Also according to Britannica, the inaugural Daytona 500 was in 1959. The race consists of 200 laps around a 2.5 mile track, which drivers must take at breakneck speeds to finish in first place. The event was first televised in 1979, with a larger viewing audience than what was anticipated, due in no small part to a snowstorm on the east coast of the United States. Since then NASCAR has only grown in popularity, and the Daytona 500 is widely considered to be its premiere event. The list of NASCAR drivers who've finished the race in first place reads like a who's-who of the greatest who've ever raced in the sport.
The first Daytona 500's results were contested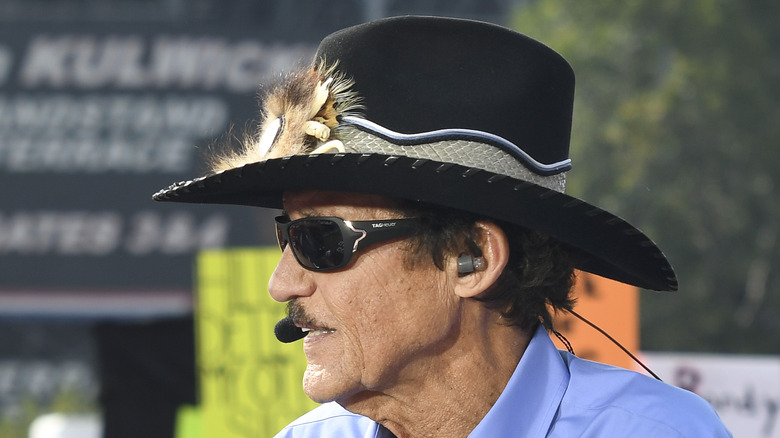 Michael Shroyer/Getty Images
As Sportscasting explains, a number of well-known NASCAR drivers can claim a Daytona 500 win on their resume, such as Jeff Gordon, Denny Hamlin, Jimmie Johnson, and Dale Earnhardt Jr. NASCAR racer Richard Petty tops the list, with seven wins to his name, followed by Cale Yarborough with four. Per Sporting News, a cash prize of anywhere from $1.5 million to $2 million and a customized Rolex Daytona wristwatch are the rewards for winning, among other endorsements. Since 1997 the first-place driver in "The Great American Race" also takes home the Harley J. Earl Trophy, as the NASCAR Hall of Fame website explains.
The first NASCAR driver, though, to ever take first place in the Daytona 500 profited much less from the win, with a total purse estimated to be only $20,000, or about $180,000 in today's money (per Dollar Times.) That driver was named Lee Petty (pictured above) — Richard Petty's dad, per Britannica — who beat the French driver Johnny Beauchamp, as History reports. That verdict was controversial, as Beauchamp was initially said to have won, but after challenging that call, Lee Petty was declared the winner three days later.