Chevy's Super Bowl Ad Had The Series Reunion Everyone's Been Waiting For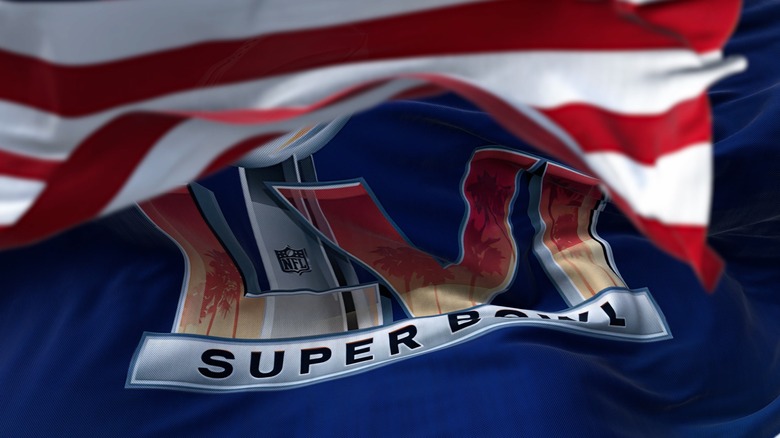 rarrarorro/Shutterstock
Some watch the Super Bowl each year for the ads as much as for the game itself. Super Bowl LVI between the Cincinnati Bengals and Los Angeles Rams featured an ad that certainly got people talking — not so much for the product or brand represented but for the cast reunion it featured. The ad in question was for Chevrolet's 2024 Silverado EV, according to the Detroit Free Press. In the commercial's opening moments, it mimicked the credits of a hit show that ended in 2007 (via IMDb.)
In the series in question, the opening credits showed a black Suburban on the New Jersey Turnpike. Instead of a Suburban, though, the vehicle in the Super Bowl ad is a brand-new Chevy Silverado. The Silverado is Chevy's first-ever electric pickup (via Detroit Free Press.) Not too far into the Super Bowl ad, it's revealed who's behind the wheel of the car. What follows is the TV cast mini-reunion that many people were waiting for.
Two cast members from The Sopranos are featured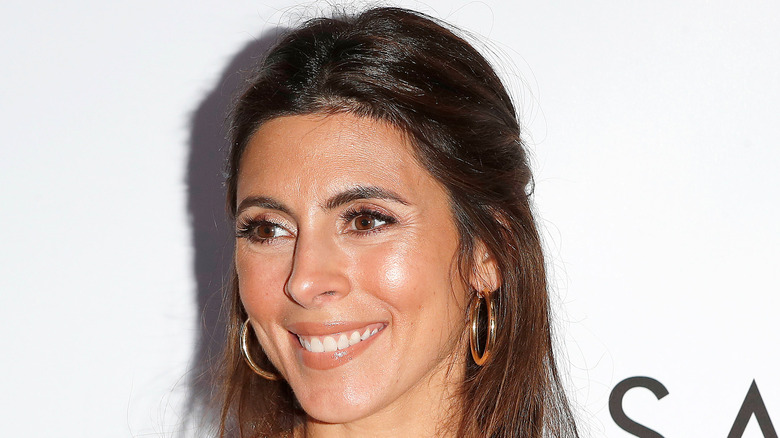 Joe Seer/Shutterstock
The person who's seen driving the Chevy Silverado in the Super Bowl ad is Jamie-Lynn Sigler (pictured above) who played Meadow, Tony Soprano's daughter, on the iconic HBO show, "The Sopranos." As most fans know, it was previously always Tony himself behind the wheel of the Suburban, (per Detroit Free Press). Soon, joining Sigler in the ad, is actor Robert Iler, who played Tony's son, A.J, on the show. The next generation of Sopranos represents the "Next Generation" theme behind the ad (a behind-the-scenes look at the ad is available now on YouTube).
Of this generational theme, Chevrolet's Senior Manager of Marketing, Jennifer Hoffman, told the Detroit Free Press, "After having such a great run in the late-'90s and early-2000s, ['The Sopranos' is] connecting with the new generation. So it's seamless for us when we think about this truck ... [I]t's really trying to reach a new segment of people. I think it can bring in a whole new generation of customers who haven't necessarily thought, 'Hey, I want to be in a truck every day,'" Hoffman said (via Detroit Free Press). "Pretty dope Chevy/Sopranos commercial," one fan summed it up on Twitter.