Why Johnny Marr Left The Smiths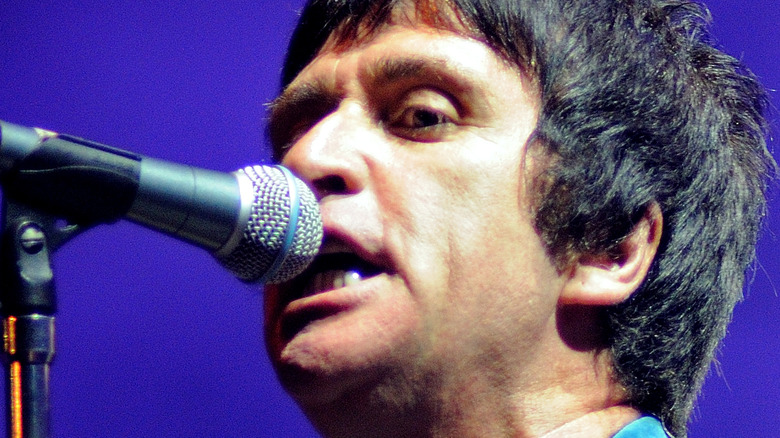 Christian Bertrand/Shutterstock
The Smiths were a popular British independent rock band that formed in 1982 around the songwriting partnership of Morrissey (originally named Steven Patrick Morrissey) and lead guitarist Johnny Marr (birth name John Maher), per All Music. Since the group split, Morrissey and Marr have both enjoyed long and successful careers on their own; Morrissey as a solo artist, and Marr through collaborative work as well as his own solo material.
However, fans were shocked and saddened in 1987 when news broke that, on the precipice of massive international success, the groundbreaking group was splitting up (via Rolling Stone.) The band dissolved, it was said, because Johnny Marr chose to leave. 
Why would Marr want to leave a group on the brink of worldwide fame and fortune? The real reason Marr left the Smiths involves the pressures of stardom, the band's independent spirit, and the fatigue of taking on two roles for the group.
Johnny Marr wanted new musical horizons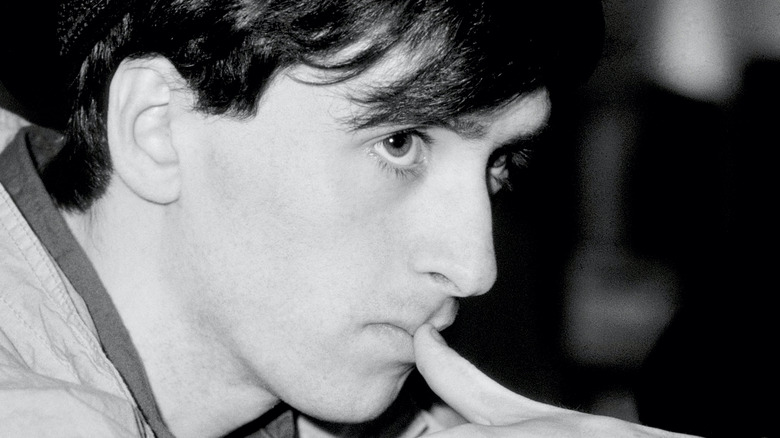 Steve Rapport/Getty Images
When the long-running British music publication NME first published their story, "Smiths to Split," it was only a rumor. Yet, it was just as much of a surprise to Marr as it was for everyone else. He even believed the story had been leaked by his then-songwriting partner, via Express. But signs of a rift between Marr and Morrissey were already showing in the musical direction that each wanted their band to pursue: Morrissey held fast to his vision of classic 60s-era pop songwriting, while Marr wanted to explore more musical avenues.
In addition, Marr had not only been the band's lead guitarist and primary songwriting collaborator, but he'd also been managing the group, and the strain of both roles was starting to show in both his personal and professional life. With all of that combined, as well as the NME story, Marr was done with the band. Even though the group had auditioned guitarist Ivor Perry, from the band Easterhouse, to take Marr's place, it was no use — the Smiths were officially done (via Yardbarker). Marr told The Guardian in 2016, "To this day I haven't met anyone who thinks a major rock group should be managed by the 23-year-old guitar player."