The True Story Of The Pam Hupp Murder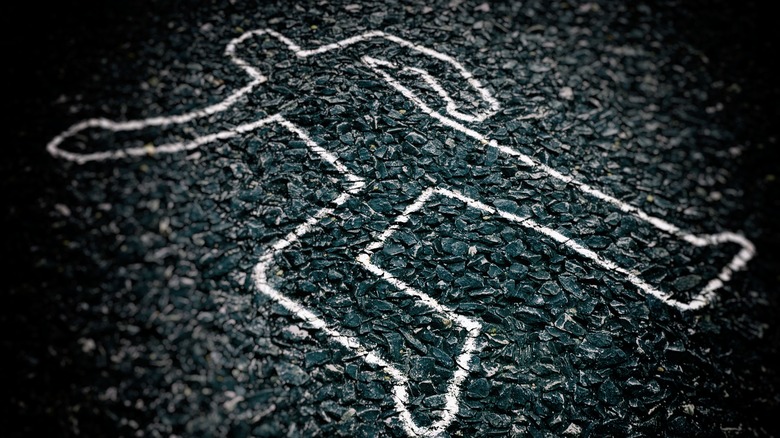 MeSamong/Shutterstock
Not long after Christmas in 2011, Betsy Faria's husband Russ found her dead in their Troy, Missouri home after returning from a game night with friends. Betsy Faria had been undergoing chemotherapy treatments leading up to her murder, according to The Sun. All suspicions focused on Russ, and according to a timeline put together by the St. Louis Post-Dispatch, he was arrested and charged with his wife's murder just one day after her funeral.
Two years later, Russ Faria was found guilty and sentenced to life plus an additional 30 years. However, supporters of Faria's innocence wondered why investigators never looked closer at other potential suspects, including Betsy's friend and the last person to see her alive, Pam Hupp. A retrial was ordered, and it was revealed that a Hupp had been named the beneficiary to a life insurance policy for Betsy Faria only days before the murder. A note found on Betsy Faria's computer seemed to point the finger back at Russ Faria, but his legal team argued that the note was merely planted by the actual killer in an attempt to frame him. He was ultimately found not guilty, and the case judge criticized the way the investigation was handled.
Soon after, Betsy Faria's daughters took Hupp to civil court over life insurance money that they claimed was intended for them. Hupp won the court battle, and Russ Faria then filed a similar case against her and another against the Lincoln County police and prosecutor for not looking into Hupp as a suspect.
A different murder turns attention to Hupp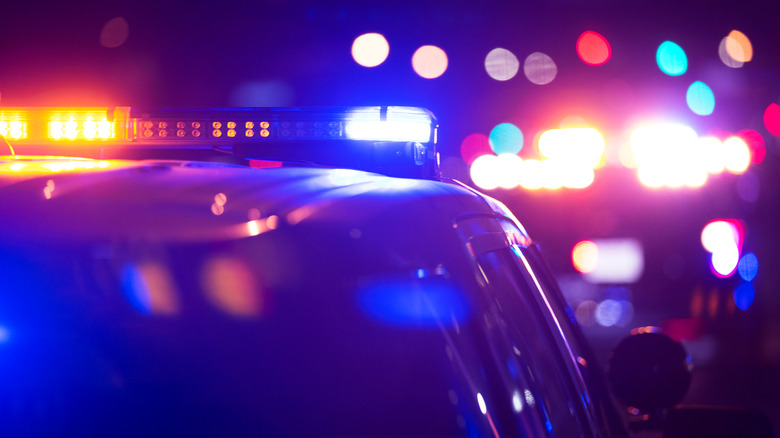 Matt Gush/Shutterstock
In 2016, a 31-year-old man, Louis Gumpenberger, was found dead in Pam Hupp's house. Per the  St. Louis Post-Dispatch, she shot him in what she claimed was an act of self-defense. Notably, The Sun reported that Gumpenberger used a wheelchair.
It was eventually revealed that Hupp had posed as a producer for the television series "Dateline," luring Gumpenberger into her car by saying she needed help in filming a reenactment. Upon arriving at her home, she shot Gumpenberger. ​​"The evidence seems to indicate she hatched a plot to find an innocent victim and murder this innocent victim in an apparent effort to frame someone else," St. Charles County Prosecuting Attorney Tim Lohmar said.
Hupp's arrest reopened the Betsy Faria case. It was also revealed that Hupp's mother had fallen to her death from a balcony in 2013, and investigators never interviewed her at the time of the incident even though she may have been the last person to see her mother alive. Hupp initially pled not guilty in the murder of Gumpenberger, but she dropped it and entered an Alford Plea after prosecutors threatened to pursue the death penalty. According to Cornell Law School, an Alford Plea is when a defendant accepts the punishment of a guilty verdict without attesting to committing the crime.
Hupp was charged with Betsy Faria's murder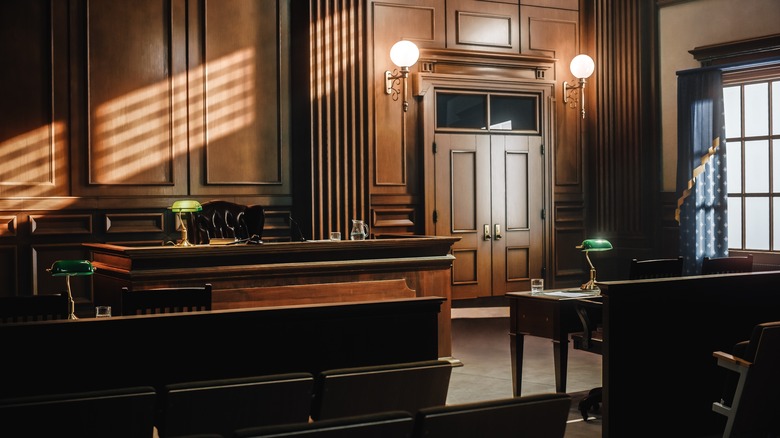 Gorodenkoff/Shutterstock
Pam Hupp was imprisoned for life without the possibility of parole for the murder of Louis Gumpenberger. According to St. Louis Post-Dispatch, there was another bombshell in the Betsy Faria murder investigation — charges were filed against Hupp for Betsy Faria's murder, with prosecutors alleging that Hupp attempted to stage the crime scene in an effort to frame Russ Faria.
Court documents also allege that Hupp gave Faria a ride home from her chemotherapy session, waiting for her to become tired and lethargic. She then allegedly stabbed her to death. According to The Sun, court documents allege that Hupp stabbed Faria 55 times. According to NBC News, it is alleged that Hupp removed the victim's socks and dipped them in the blood, which she then smeared the blood around the crime scene in hopes of making it appear to be the result of a domestic violence incident.
Hupp has been charged with first-degree murder. An additional charge of armed criminal action was dropped against her as her legal team argued that such a charge needed to have been filed within three years of the alleged crime.