Whatever Happened To The Bangles?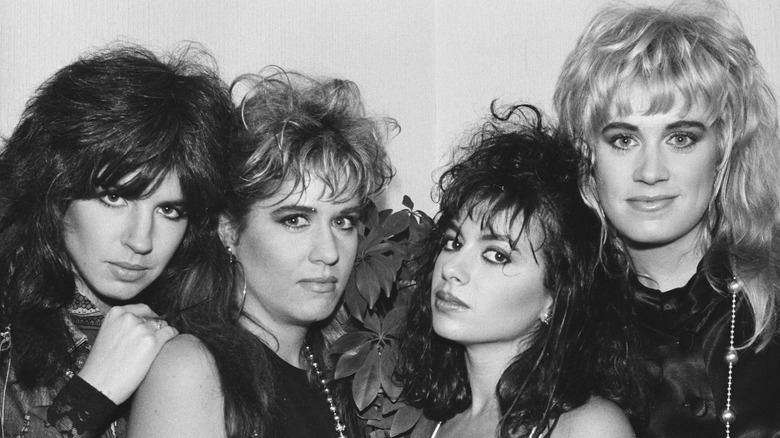 Midori Tsukagoshi/shinko Music/Getty Images
The all-women band known as The Bangles formed in the early 1980s, when singer and guitarist Susanna Hoffs put out an advertisement for band members, with the stipulation that they "must be nice," and enjoy similar music, as Hoffs recounted in an interview with Cuepoint. Hoffs connected with sisters Debbi and Vicki Peterson, who joined the band almost immediately. And since then, the band has gone through quite a few new lineups. 
Annette Zalinskas, the bass guitar and harmonica player joined the group, but only stayed in the band from 1981 to 1983. After Zalinskas departed, Michael Steele then joined the group in 1983, as a bass player, and a singer who contributed lead, harmony, and backing vocals (via Discogs).
Throughout the '80s, the band became well-known for their smash hit songs like "Manic Monday," "In Your Room," and "Walk Like An Egyptian," but they broke up in 1989, as The Bangles website reports, due to their "skyrocketing fame and exhausting touring schedule." After a 10-year hiatus from performing, The Bangles reunited with some of the original members. 
Susanna Hoffs and Michael Steel returned, as well as singer, guitar player, and drummer Debbi Peterson. Vicki Peterson, a singer and the lead guitar player, also rejoined the band.
New music after a breakup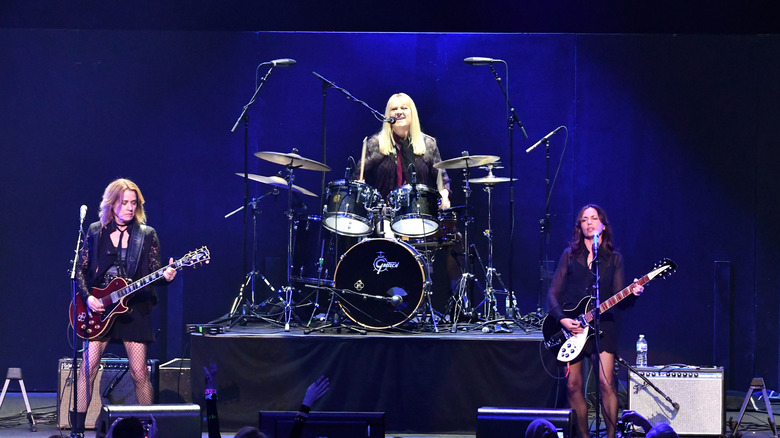 Scott Dudelson/Getty Images
In 1999, the group recorded one song, "Get the Girl," for the "Austin Powers: The Spy Who Shagged Me," soundtrack. And the reunion didn't stop there: they went on tour in 2000, and created an album together, "Doll Revolution," in 2003. It was their first album released in more than 15 years.
But the newly reformed group didn't stay together for long. According to the band's official website, one of the original members of The Bangles, Michael Steele, retired from the band in 2005. While the band was touring, The Bangles recruited Abby Travis to play bass during concerts. The band released a live concert DVD of their tours called "Return to Bangleonia."
In September of 2011, The Bangles released their newest original album, "Sweetheart of The Sun," which had been in the works since 2009 (via Discogs). The band has since added another band member, with former member Annette Zalinskas rejoining The Bangles in 2016.
The women created an album of cover songs with other bands — Rain Parade, The Dream Syndicate, and The Three O'Clock — and the completed album, "3X4," was released in 2019, according to The Bangles website. As of today, The Bangles –- comprised of members Susanna Hoffs, Debbi Peterson, Vicki Peterson, and Annette Zalinskas – are still creating music they hope their fans will love.