How The Woodlawn Jane Doe Murder Victim Was Identified 45 Years Later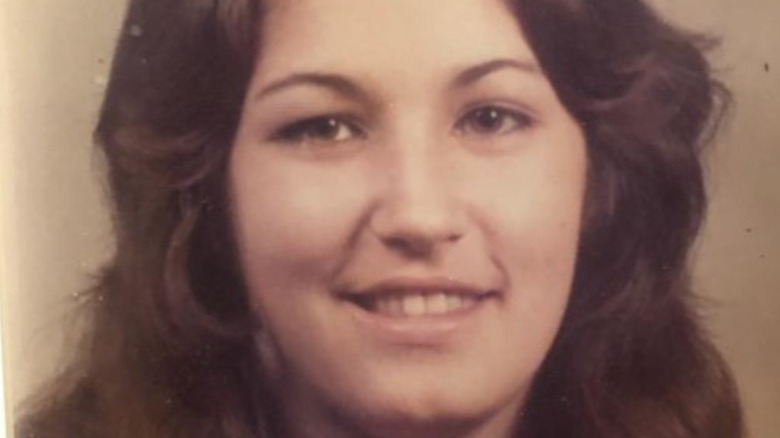 Baltimore County Government
On September 12, 1976, a body was discovered in Baltimore County, Maryland. The body, found near the Woodlawn Cemetery, belonged to a young woman and according to the FBI, she was wearing a white-beige pullover, a short-sleeved top, beige and yellow Levi's jeans, and brown leather shoes over brown, gray, beige-colored knee socks. Around her neck was a rawhide string necklace, with a small, round bead.
She would become known as the Woodlawn Jane Doe, and for 45 years that was the only name, she was known by. In the mid-1970s, forensic techniques were limited compared to what modern investigators have access to, this meant that those looking to identify the Woodlawn Jane Doe were limited to a sketch of the victim to aid them in sniffing out potential leads, according to Baltimore County Government. Any strong leads or evidence pointing them toward a positive identification would only come many years down the road.
The investigation into the identity of the Woodlawn Jane Doe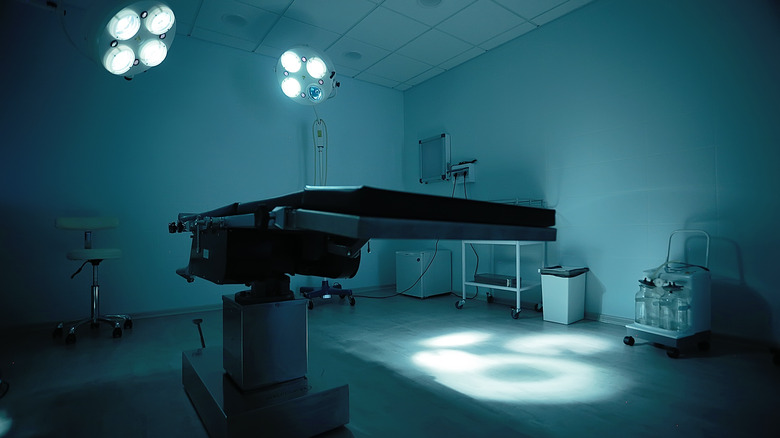 Kichigin/Shutterstock
The identity of the Woodlawn Jane Doe remained a complete mystery for just short of 50 years. It wasn't until investigative techniques advanced significantly that there would be any kind of break in the case. According to Baltimore County Government, investigators began trying to reexamine evidence from the case in 2006
Years later, in 2015, and with help from The National Center for Missing and Exploited Children, pollen tests were performed and the results pointed toward Boston, Massachusetts. This matched with some other pieces of evidence that investigators were privy to. The body had been discovered with a grass seed bag over her head, and that particular bag was only sold in Massachusetts, according to WCVB. Additionally, two keys manufactured in Massachusetts had been found on the body.
In 2016, another attempt at gathering new leads was made when a new facial reconstruction of the victim was released to the public. However, it wasn't until 2021 when DNA tests were performed that the Woodlawn Jane Doe was finally identified as Margaret Fetterolf.
The disappearance and death of Margaret Fetterolf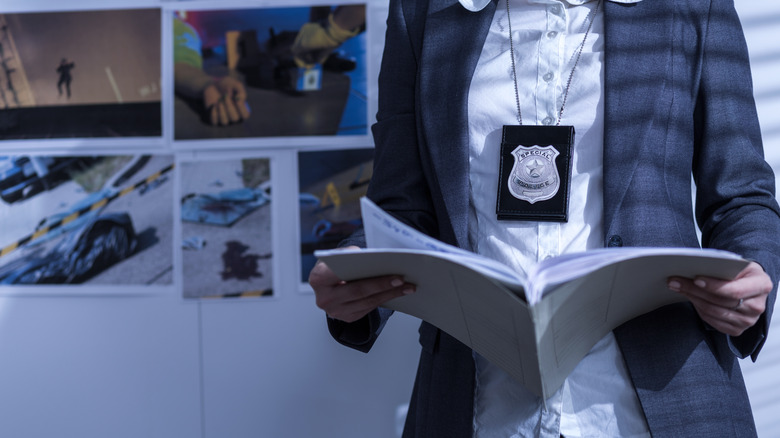 Photographee.eu/Shutterstock
According to WCVB, Margaret Fetterolf was only 16 when she was found dead near Woodlawn Cemetery. Once her identity was confirmed, the pieces of the Margaret Fetterold story began to fall into place.
Fetterolf lived in Arlington, Virginia when she ran away from home about a year before she was found murdered. "In my eyes, she never grew up," her brother, Edward Fetterolf, told WCVB. "So I remember her from when she ran away the last time." The family would never hear from her again. "I kind of had always suspected the worst," her brother said.
Since her identification, Investigators have been trying to piece together the months leading up to Fetterolf's death. The drug chlorpromazine had been detected in her system, leading police to believe that Fetterolf may have spent time in a mental institution before her death as the drug is often used to treat certain mental illnesses. It is also used as a sedative, which may mean it was administered by her attacker, per a timeline of the case released by Baltimore County Government.
However, the biggest breaks are yet to be found and police think that former classmates may be able to lead them in the right direction. "We are interested in speaking with some of her classmates who may have known her, anybody that may have been friends with her, that could provide some information that led up to her death," said Baltimore County Police Cpl. Dona Carter.