Franklin D. Roosevelt's Strong Words About Shirley Temple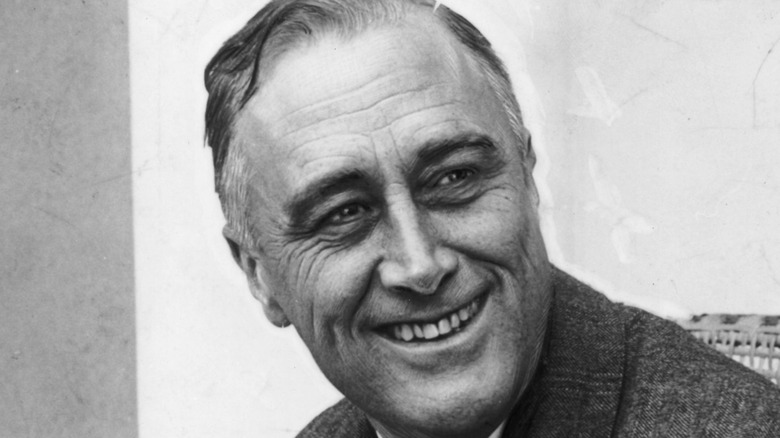 Hulton Archive/Getty Images
Shirley Temple became one of the biggest stars of the 1930s and is still well-known 90 years later. By the age of three, she caught the eyes of talent scouts and soon became the youngest recipient of an Academy Award. By the age of 12, she had appeared in 40 films (via The Vintage News). Even the likes of Clark Gable, Bing Crosby, and Fred Astaire couldn't match her success at the box office, according to People. 
Her influence on the American public was further heightened by the Great Depression, a time when thousands of banks closed, families were losing their homes to foreclosure, and 15 million Americans were left unemployed by 1932 (via History). Films offered an escape from the turmoil, just as they do today for anyone needing a break from reality. Temple's impact and positivity even reached one of the Great Depression era's most prominent figures: President Franklin D. Roosevelt.
Shirley Temple went into politics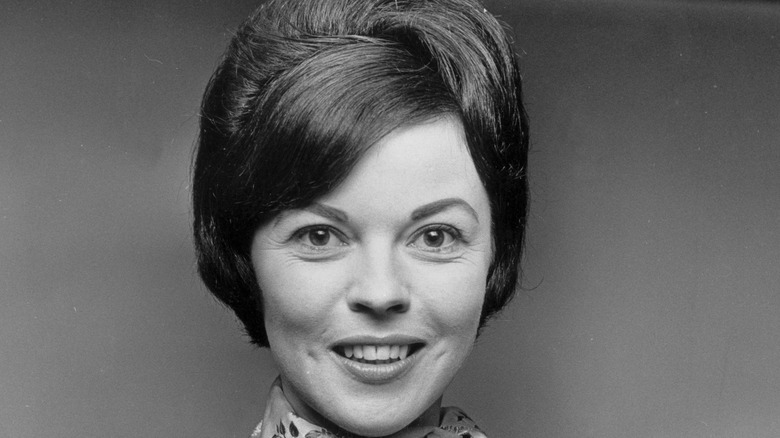 Central Press/Getty Images
Franklin D. Roosevelt realized the significance of Shirley Temple both on and off the big screen. In 1938, she visited the president and first lady Eleanor Roosevelt at their estate in Hyde Park (via MentalFloss). President Roosevelt once declared, "As long as our country has Shirley Temple, we will be alright. When the spirit of the people is lower than at any other time during this Depression, it is a splendid thing that for just 15 cents, an American can go to a movie and look at the smiling face of a baby and forget his troubles" (via Independent).
President Roosevelt's kind words offered some foreshadowing for Temple's later career. After leaving Hollywood behind, Temple entered politics herself. Biography explains that President Gerald Ford selected her as an ambassador to Ghana in 1974. She then became an ambassador to Czechoslovakia in 1989. By the time of her retirement, she had served in the State Department for over two decades, citing great "personal rewards" for dedicating her life to public service.