Inside Russ Faria's Message To Pam Hupp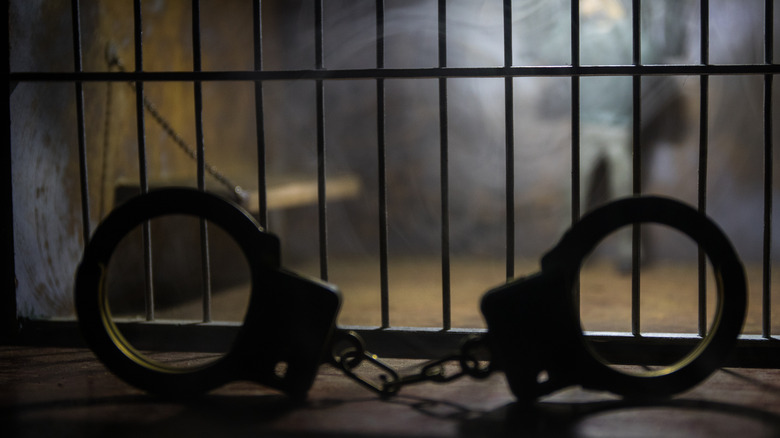 zef art/Shutterstock
After being under suspicion for her murder, Russ Faria is adamant about finding justice for his late wife, Betsy Faria. And he has a few things to say to the woman who is suspected of having killed her, Pam Hupp.  
Betsy Faria was killed in 2011 in a gruesome attack at her house in Troy, Missouri. Though her husband, Russ Faria, was away at the time of the murder, the crime scene — where Betsy Faria was stabbed over 50 times —was tampered with to make it seem like there had been a domestic dispute (via NBC News). As KSDK reported, Russ Faria was originally charged with her murder in 2013 — and faced a life sentence if convicted.
On the day of the murder, Pam Hupp knew that Betsy would be sick and weak after a chemotherapy treatment. Hupp offered her a ride home, and then allegedly killed her. It was also revealed that just before she died, Betsy had changed her life insurance to benefit her close friend, Pam Hupp, with a payout of $150,000. This provided a reasonable motive to suspect Hupp actually committed the crime. As Fox2Now reports, Russ Faria was given a second trial, and this time, he was exonerated. 
Suspicious behavior and fake 911 calls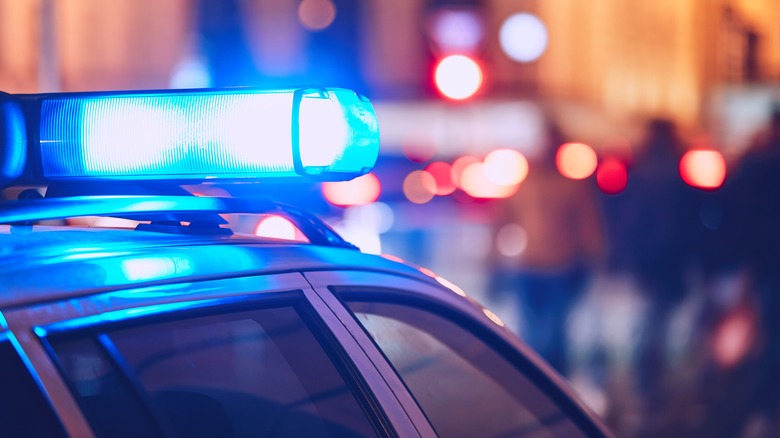 Jaromir Chalabala/Shutterstock
As Fox2Now reports, Russ Faria shows up to court every single time Pam Hupp has a court date. He isn't the only person who wants to see Hupp held accountable — because Hupp had also targeted his new partner, Carol McAfee. 
McAfee says that in August 2016, she was sitting on her porch with her dog when Hupp drove by. McAfee says Hupp stared at her and asked her, "Do you babysit?" and other personal questions. She then offered to pay her a thousand dollars to be in an episode of "Dateline" (via Fox2Now). Hupp added that McAfee couldn't bring her cellphone or keys along with her. McAfee suspected something strange was going on, but she got in the car, ready to defend herself with two knives hidden up her sleeves. When Hupp asked if there were cameras on her house, McAfee had finally heard enough, and threatened to call 911. 
She's relieved that she didn't go with Hupp that day. Just six days later, Hupp chose a different victim, luring Louis Gumpenberger onto her property. She forced him to call 911, reading a scripted message. Then she allegedly shot and killed him.
"Evil incarnate"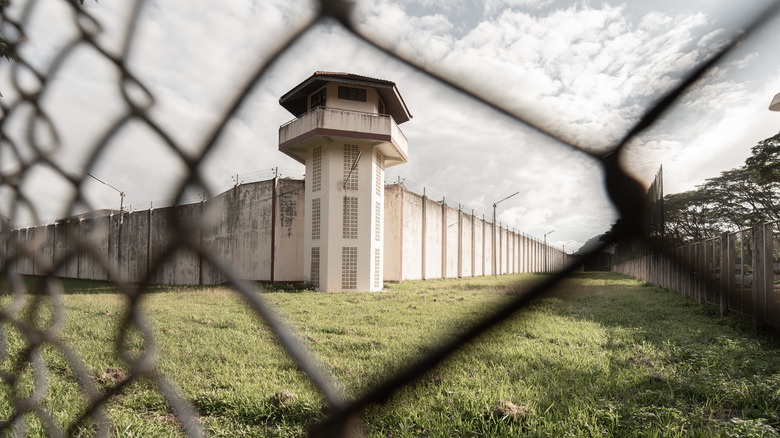 MemoryMan/Shutterstock
Carol McAfee now knows that Hupp was targeting her to make it appear, once again, that Russ Faria was a murderer. McAfee said, "She was going to have me make a false 911 call to the cops and then implicate Russ in my death and leave me dead in his front yard."
Since Russ Faria and Carol McAfee are dating, McAfee often attends Hupp's court dates to show her support for Russ. She told Fox2Now, "I would love nothing more than to see him [Russ] to get justice for Betsy and everything they went through."
When asked if they had anything they wanted to say to Pam Hupp, Faria and McAfee had surprising answers. McAfee said, "I think for Christmas we oughta send her a thank you card with our picture" (via Fox2Now). Russ Faria believes that out of the horrific situation, he has found a bright spot in his relationship with McAfee. "Out of all this bad — and this bad, bad evil person, I mean she's evil incarnate — if it weren't for her, I wouldn't have met this lovely lady here," Faria said to KSDK.
Faria then reflected Hupp's motives, saying, "She's never set out to do anything of any good for anybody, I don't think." He went talk about his progress, from accusation to freedom, saying, "I just want people to see there is a life after."