The Cold Case Of Rayna Rison's Murder Explained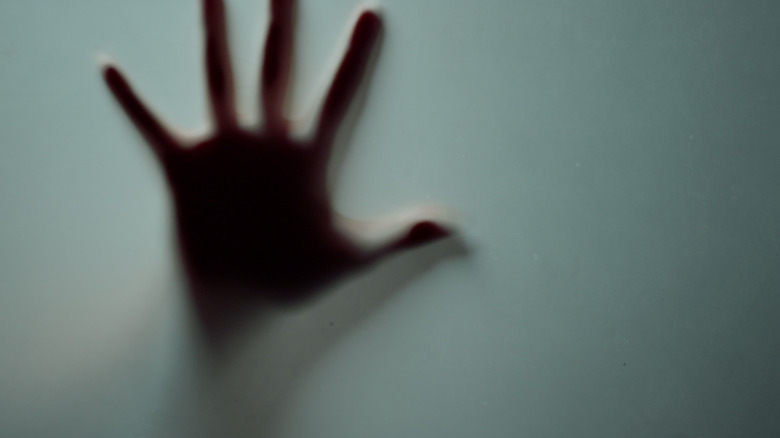 Stockbusters/Shutterstock
In 1993, Rayna Rison was your average high school sophomore. She played in the school band at La Porte High School in La Porte, Indiana, a town located about 70 miles outside of Chicago, per Morbidology. Rison also got good grades and had aspirations of becoming a veterinarian. She even took up a job at an animal hospital.
The 16-year-old Rison had plans to go on a date after work with a boy named Matt Elser, but when Elser  arrived to pick her up from work she wasn't there. He went to her home to see if she'd gone there, but her father said she wasn't there either. When Rayna still didn't return home hours later her family called the police but had to wait 24 hours to file a missing person report. The next day, they began searching for her.
Witnesses reported seeing Rison speaking with two individuals in a sedan outside of the animal hospital where she worked. Police assumed that this was likely Elser. They interviewed him and cleared him of any involvement. Eventually, Rison's car would be found nine miles from the animal hospital. While it looked like she may have had car trouble on the side of the road, the keys were in the ignition and the car started without any issues.
The initial investigation goes cold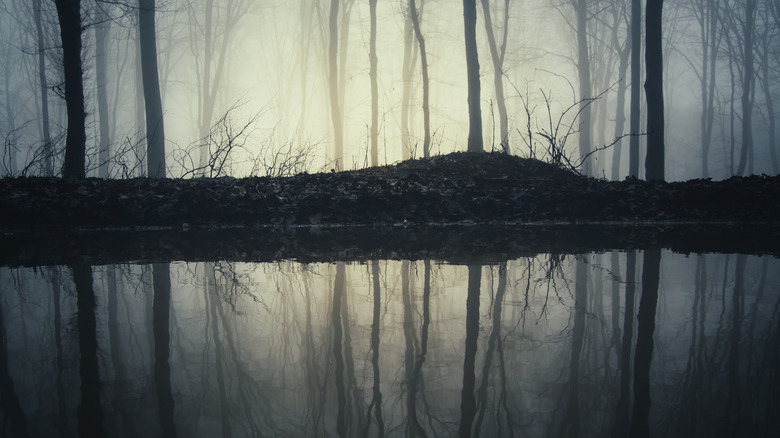 andreiuc88/Shutterstock
Rison had disappeared on March 26, 1993. One month after she had last been seen, on April 26 a father and daughter fishing in a pond discovered a body that would later be confirmed as the remains of Rayna Rison. According to Morbidology, Rison's death was ruled a homicide and the cause of death was determined to be asphyxiation.
Even before the body was discovered police had some strong suspects. One was Rison's brother-in-law, Ray McCarty. McCarty had previously served time in prison for sexually abusing Rison, and he had been seen in the area around the time of the disappearance. Police would eventually find blood and firearms in his car, and arrested him for Rison's murder, but police could not confirm where the blood came from — it could have been animal blood since McCarty was a hunter. A prosecutor dropped the charges in 1999, saying there wasn't enough evidence against McCarty to go to trial. 
Another suspect was Rison's ex-boyfriend, Jason Tibbs. The two had dated in the seventh grade. Years later he would become the prime suspect.
The formerly cold case of Rison's murder heats up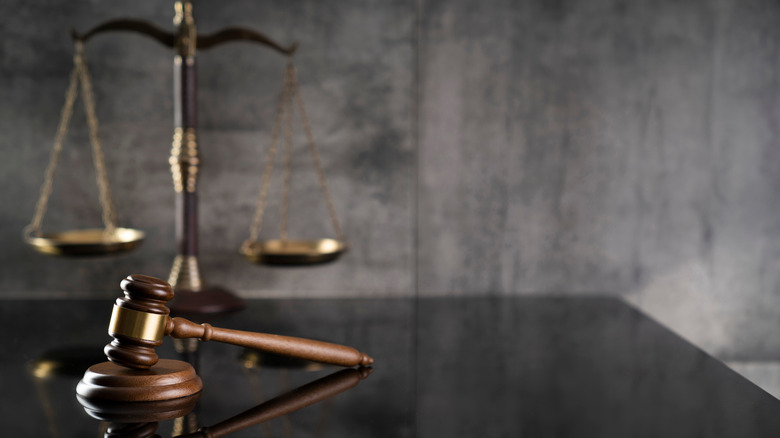 Zolnierek/Shutterstock
Following the charges against Ray McCarty being dropped, the case went cold. It wasn't until years later that police would get a new tip that would make them take a second look at Jason Tibbs. According to Morbidology, a prison inmate named Eric Hammons pointed investigators in the direction of Tibbs. His statement alleged that, when he was 14, Tibbs and a friend, Eric Freeman, had parked their car on his family's property and showed him a body wrapped in a blanket in the trunk.
Police interviewed Freeman, and in 2013 he was offered immunity in exchange for testifying in the case against Jason Tibbs. According to HuffPost, He said that the night of Rison's disappearance, he and Tibbs drove to the animal hospital where Tibbs and Rison got into an argument. As the confrontation escalated, Tibbs pulled Rison into the car and strangled her.
In 2014, Tibbs was convicted of murdering Rayna Rison, per the South Bend Tribune. He was sentenced to 40 years in prison but continues to fight the charges levied against him.