The Impressive Oscar Record Only Laurence Olivier Holds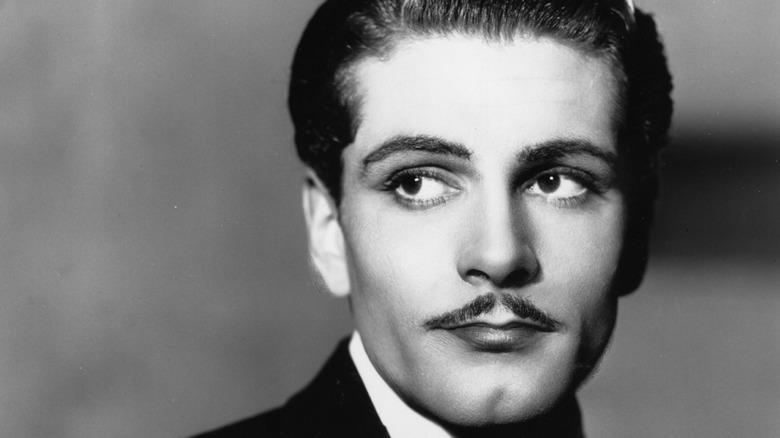 Sasha/Getty Images
Laurence Olivier — who died in 1970, per Britannica — was one of the most esteemed actors of his generation, both on stage and on screen. It makes sense, then, that Olivier was tapped for a long list of prestigious awards in his time, including BAFTAs and Emmys, but also a number of Academy Award nominations (via IMDb). Although he received two honorary Oscars, he also won two competitive Oscars, both for his 1948 film adaptation of Shakespeare's play "Hamlet."
It's also widely agreed that Laurence Olivier offered some the best film versions of Shakespeare that cinema has ever known, per Screenonline from the British Film Institute. So, it's unsurprising that his take on the Danish prince would earn such high praise. What's most notable, though, is that while other stars have won more Academy Awards than Olivier in his time, the two golden statues Olivier did win for "Hamlet" set an Oscars record that's unique. And it's a record that holds to this day.
Olivier won two different Academy Awards for the same movie
Hulton Archive/Getty Images
Olivier did more than just star in "Hamlet." He was also the producer and director — roles that were not new to the star at the time he took on the project, as Britannica reports. The vast majority of Olivier's awards did come for his acting, however, and many of them were for his interpretations of the works of William Shakespeare, according to IMDb. When it came time to announce the 1948 Academy Award nominations, Olivier's "Hamlet" was mentioned three times: for Olivier's performance, for his work as the film's director, and a third nod, for best picture.
What's remarkable, then, about Olivier's two Academy Award wins for "Hamlet" (he would not win for director) is that it's the only time in history that a single person has won two different Oscars for the very same film: best actor, but also best picture, which is typically considered an award for a movie's producer (via Vox). As producer and star of the "Hamlet" adaptation, both Academy Awards count in Olivier's tally.