The Touching Item Leonard Bernstein Was Reportedly Buried With
Throughout his career, musician Leonard Bernstein — conductor, author, composer, and more — wrote scores for popular musicals like "West Side Story," "Candide," and "On the Town" (via The New York Times). As the Leonard Bernstein website notes, he was the Music Director of the New York Philharmonic and the New York City Symphony Orchestra. He traveled often for his job, as he was a highly requested guest conductor worldwide.
He was born in 1918. According to the official Leonard Bernstein website, he first started playing piano when he was young, and later attended Harvard University to study with prominent composers and music theorists. His big break came in 1943, when he was assigned to his first conducting job at the New York Philharmonic. After filling in for a conductor who fell ill, Bernstein's abilities were praised by critics, and he would go on to be the youngest Music Director ever employed by the New York Philharmonic.
When he died in 1990, Bernstein took an unexpected item to the grave with him, as he requested in his final wishes.
Something he never traveled without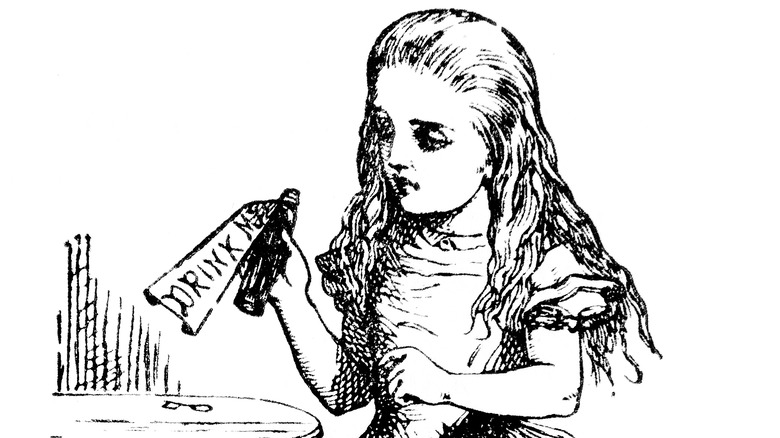 Oleg Golovnev/Shutterstock
Around the time Bernstein turned 71 years old, he began to cancel concerts and scrap his travel plans. Just five days after he announced he would retire due to health problems, Leonard Bernstein died in on October 14, 1990. The 72-year-old had been a heavy smoker throughout his life, and his death was caused by progressive lung failure that triggered a heart attack (via The New York Times).
Leonard Bernstein brought the score of Gustav Mahler's Fifth Symphony to the grave with him. He had previously picked the music for Robert Kennedy's funeral, which made it even more special to the conductor (via Your Classical). In his coffin, Bernstein had a pocket-sized version of the score resting on his chest, reports Smithsonian. Along with the sheet music, it was only fitting that the famous conductor would be buried with his baton.
Bernstein was also buried with a copy of "Alice's Adventures in Wonderland." As Mental Floss reports, this Lewis Carroll classic was one of Bernstein's favorite books. He read it frequently, and brought it with him wherever his travels took him around the globe.