The Strange Item David Bowie Was Once Hit In The Eye With During A Concert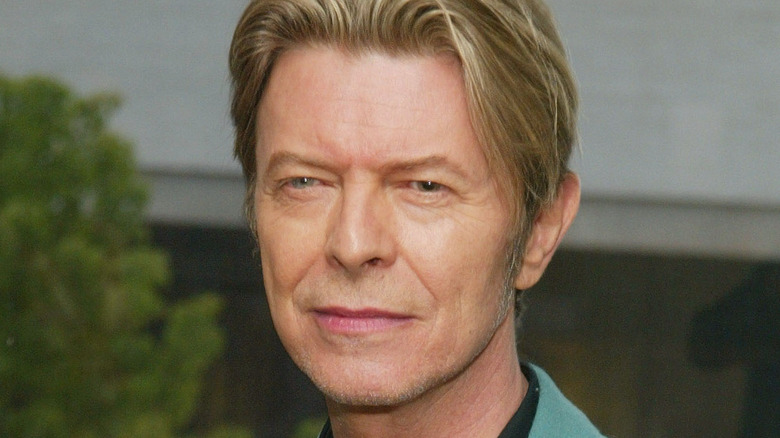 Evan Agostini/Getty Images
David Bowie was one of the most iconic musicians of all time and it was his performances on stage that made him truly memorable. When his career was first getting started, he created the persona known as "Ziggy Stardust" and fans were first introduced to that in 1972 during a BBC performance according to Rolling Stone.
Though "Ziggy Stardust" quickly became a global sensation, Bowie wanted to quit while he was ahead. Rolling Stone says the singer told an audience in 1973 that the persona that helped him rise to stardom was being retired.
But despite the end of "Ziggy Stardust" Bowie himself was far from done. He continued performing legendary concerts in the 70s and 80s. By the time he was promoting his "Let's Dance" album in 1983, the icon was selling out stadiums. Known at the time for incredible choreography and effects, there's no doubt that fans wanted the spectacle to continue for a lifetime — uninterrupted.
However, in 2004, Bowie had to stop a show right in the middle when a fan decided to throw a projectile toward the stage according to NBC News.
The lollipop incident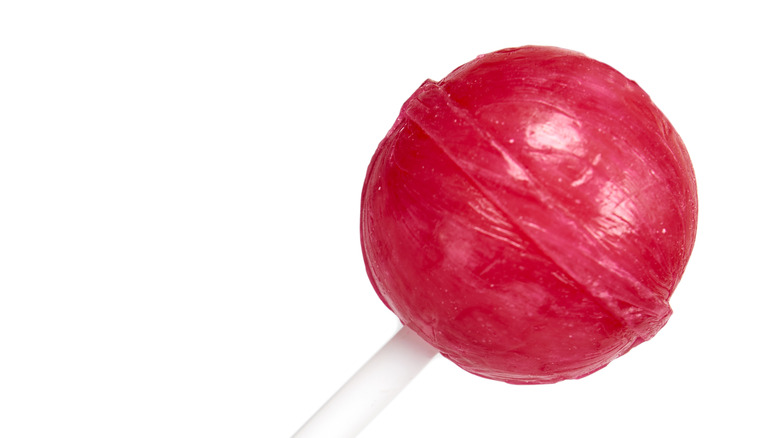 Purple Clouds/Shutterstock
During a performance in Norway at a music festival in the summer of 2004, Bowie was performing on stage in what was already uncomfortable conditions. CBS News reports it was cold and drizzling when a fan decided to hurl a lollipop toward the then-57-year-old singer.
According to NBC News, the candy on a stick nabbed Bowie right in the eye forcing him to briefly stop his set and seek aid from his crew. The singer was angry and yelled into the crowd wanting to know who the culprit was.
Bowie reminded concertgoers that he already had one damaged eye from a previous incident in childhood and remarked that the fan was lucky that he was hit in the bad eye.
But as Bowie ultimately came to realize he'd be OK and he calmed down, he realized he still had a swath of eager fans wanting the show to go on. According to The Huffington Post, he said that because of the stoppage, he'd now have to do a longer show as the crowd cheered in agreement. Bowie went on to perform for nearly two-and-a-half hours.
And fortunately, Bowie didn't suffer any significant injury or damage from the incident.