The Truth About Fred Astaire's Real Name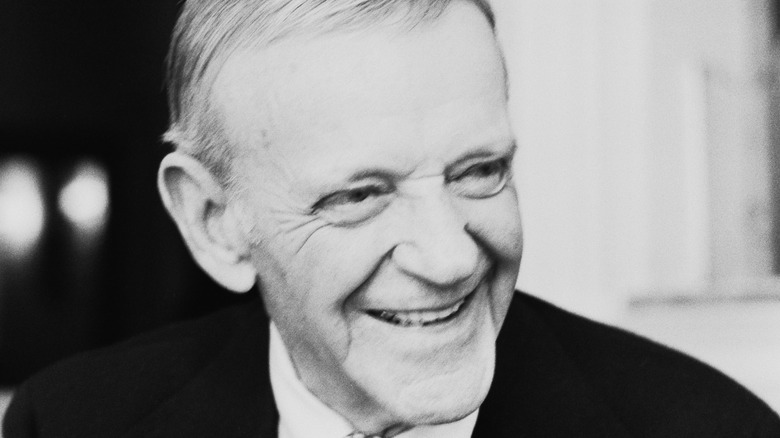 Fred Mott/Getty Images
Fred Astaire, born Frederick Austerlitz, is known for his pioneering choreography and other-worldly dance skills. During his illustrious career, Astaire appeared in 212 musical numbers, displaying a melange of skills blended together to create show-stopping (quite literally) dance numbers (per Notable Biographies). Astaire's moves went on to inspire innumerable performers ranging from Jackie Chan to Michael Jackson. The man was a class act through and through.
Born in Omaha, Nebraska, in 1899, Fred Astaire's first taste for the stage came at the tender age of 4. Astaire's parents, Frederic E. and Ann Gelius Austerlitz, enrolled the youngster in dance classes, just as they did with his older sister, Adele. Both children showed an exceptional amount of skill, inspiring the family to move to New York City where the Astaire children would have more opportunities to not only hone their skills but also show off their talents.
It is around this time that the family reportedly decided to change their last name from Austerlitz to Astaire.
Austerlitz 'sounded like a battle'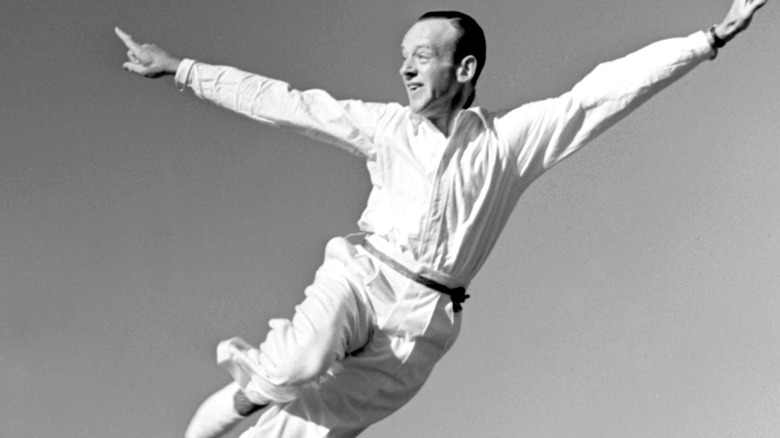 Michael Ochs Archives/Getty Images
According to a blog called The German Way & More, Fred Astaire's father, Frederic (Fritz) Austerlitz was born in Austria, to a Jewish family. Not much is known about Astaire's family history due to the famed dancer being a very private person. So private, in fact, that Astaire even had a clause in his will requesting that a biopic never be made based on his life. According to Daddy Long Legs himself, "It is there because I have no particular desire to have my life misinterpreted, which it would be."
It is New York City that Austerlitz children eventually became the Astaire children. According to Fred, the name change was due to the fact that "Austerlitz" didn't quite look attractive on a marquee. Some sources say it was Astaire's mother who suggested the change, claiming the Austerlitz surname, "sounded like a battle."
As to where Astaire comes from, according to family legend, Fritz, Astaire's father, had an uncle from the Alsace–Lorraine (now the Alsace–Moselle), region of France with the name L'Astaire. Once the family settled on the last name Astaire, vaudeville opened up to the children and they enjoyed a successful career on Broadway.