The Truth About Doris Day's Real Name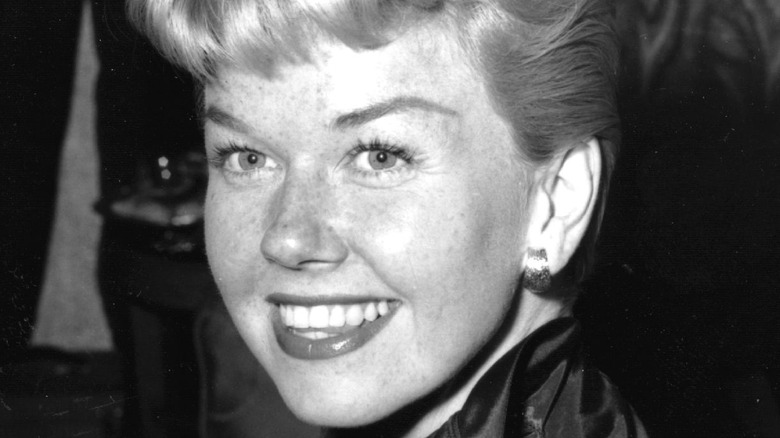 Keystone/Getty Images
Singer and actress Doris Day was one of the most iconic faces of the 1950s and 1960s. Her wholesome and optimistic on-screen personas in films such as "Young at Heart" and "The Pajama Game" made her into the image of an ideal American woman. Despite this image, she went on to star in less-wholesome sex comedies, including "Pillow Talk" with Rock Hudson in 1959. As a leading box-office success, she even had her own television show by the early 1970s (via Britannica).
Vox details Day's early life and immediate rise to fame. According to the publication, she was born as Doris von Kappelhoff in 1922. Before finding box office success with films, Day was a recording artist. She was a fan of Ella Fitzgerald, who became one of her biggest vocal influences. Day sang in local nightclubs and on the radio in the late 1930s. It was during this time that she chose her stage name, thanks to her work with a local bandleader.
Doris Day got her start on radio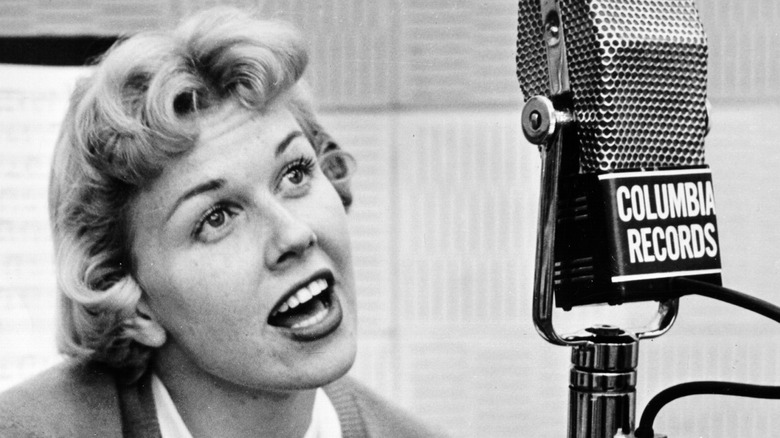 Michael Ochs Archives/Getty Images
Barney Rapp was the orchestra leader of Barney Rapp and His New Englanders in Cincinnati. It was on these local radio stations that Doris Day got her start in the entertainment business. Rapp eventually hired her to be a part of his ensemble after a talent scout recommended her, despite the fact that she was only a teenager (via American Israelite). Antique Trader explains that Rapp was the one who suggested that Day change her name. He felt her last name, Kappelhoff, was and unappealing. Rapp convinced her to change her name to Day after one of the songs in her playlist, "Day by Day."
There was more to Rapp's issue with the name Kappelhoff. He wanted to start advertising her performances, but Kappelhoff was too long for the marque. Day herself did not agree with the name change, but she always credited it and her subsequent opportunities to perform with other artists like Les Brown (via American Israelite). Though she is well-known for her film roles, Doris Day Magic states her career took off from this time as a vocalist. If it weren't for her beginnings in music, perhaps she may have not been influenced to make the switch to that household name that became recognizable.