The Assassination Attempt Of Shirley Temple Explained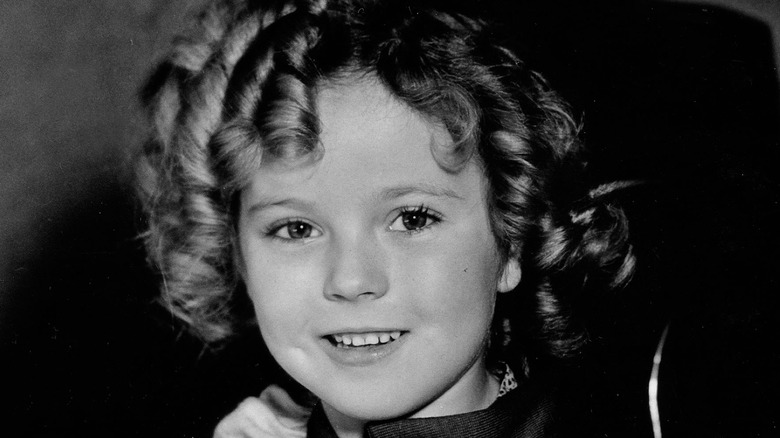 United Archives/Getty Images
Shirley Temple lived a long and impressive life, however, she's fossilized in our collective mind's eye as a talented toddler. It's no wonder, with her sparkling eyes and bouncy curls, Temple captured the hearts of many Americans when she hit the scene at the tender age of 4. Not only was she an ebullient antidote for the unfolding Great Depression, but she was also a skilled performer, starring in more than 40 films by the age of 12 according to Biography.
Temple's work in "Bright Eyes," won her an Academy Award for "Outstanding Personality of 1934" and her song "Good Ship Lollipop" exploded in popularity — all when she was only 6 years old. But what many people don't know about Shirley Temple, is that once she left the limelight, she went on to have a political career during which she ran for Congress in California and served as a U.S. Ambassador to Ghana and Czechoslovakia. Considering the troubled lives of many child actors, Shirley Temple led a pretty stable adult life.
Still, Temple was no stranger to the nefarious side of fame; the negative attention and scrutiny that come with being a young woman in the public eye. The actor-turned-political-figure revealed some of the horrendous obstacles she faced during her short-lived career as a child performer in the autobiography, "Child Star." Not only was she targeted by a Hollywood predator, but she nearly lost her life during a radio performance of "Silent Night" in Hollywood.
Shirley Temple reveals hardships in 'Child Star'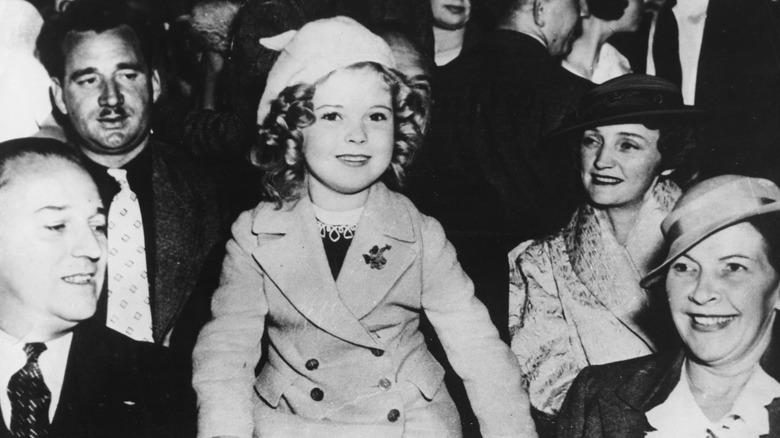 Keystone/Getty Images
According to Shirley Temple herself, when she was only 12 years old, an adult male exposed himself to her. "I had thought he was a producer, but he really was an exhibitor. The only person I had ever seen naked was me, and I thought he was pretty funny-looking so I laughed until I had tears in my eyes," Temple wrote in her autobiography (via Deseret News). 
While this story merits enough horror to fill an autobiography on its own, Temple also revealed that she was the victim of an assassination attempt when she was 10 ten years old (via The New Yorker). 
The idea of murdering someone is hard for any sane adult to wrap their head around, it's even harder to imagine why anyone would want to kill a child. Sadly, the story behind the assassination attempt is just about as devastating as the attempt itself. The trouble started on April 23, 1928, the very day Shirley was born.
Woman brings 'rather big gun' to performance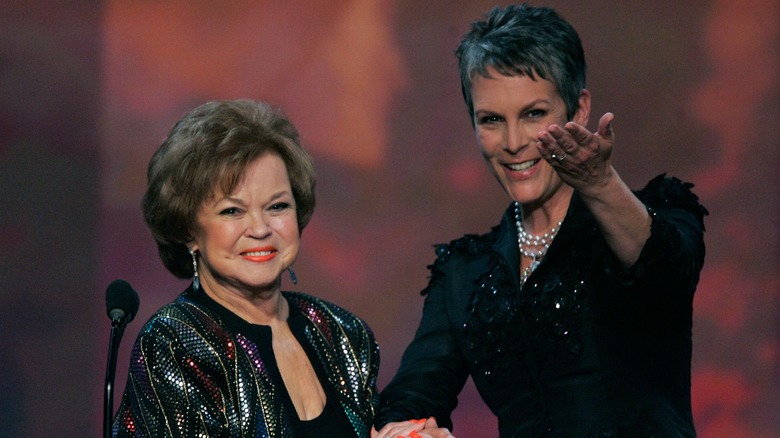 Kevin Winter/Getty Images
As reported by The New Yorker, in Shirley Temple's autobiography, she revealed that the woman who tried to kill her lost her own daughter ten years prior, allegedly on the same day, even the same hour, that Temple herself was born. So distraught over the inexplicable experience of losing a child, the woman convinced herself that Shirley Temple, a world-renowned star by 1939, stole her deceased daughter's soul. The woman thought if she shot Temple, her daughter's soul would be released from Temple's body.
The nearly-deadly incident occurred during a radio performance at CBS in Hollywood when the young performer was singing "Silent Night." According to Temple, the woman "pulled out a rather big gun and started to point it" (via Deseret News). Luckily, the woman was apprehended before any physical damage could be done, but it certainly must have caused emotional shockwaves to rumble through Temple and her caretakers.
In the late '60s when Temple was slowly creeping into her 40s, she unceremoniously retired from acting to pursue more diplomatic roles. According to Biography, Temple began finding it hard to find work as an actress, which lead to her early retirement. Her later career, however, was not without its merits, not only was she the first person to ever achieve the rank of honorary U.S. Foreign Service officer but she also received a Lifetime Achievement Award from the Screen Actors Guild. Proving that it's possible to live a fulfilling and balanced life after an explosive career in entertainment.