When Were Contact Lenses Invented?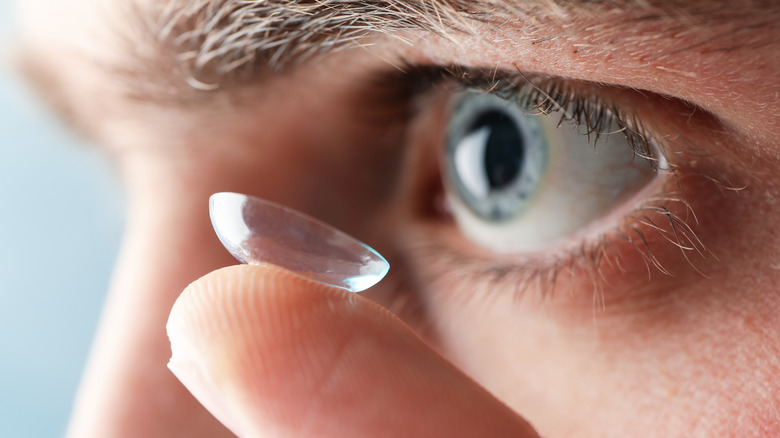 AtlasStudio/Shutterstock
It's hard to imagine anyone using contact lenses before we had things like running water or electricity. It's likely the flexible, breathable lenses we have now wouldn't have been possible in the Middle Ages. And while it's true that it took a long time to create the lenses that are widely available today, the idea behind them has been around for about 500 years (via EyeQue).
The first person to describe anything like contact lenses was Leonardo da Vinci, according to Glasses History. In a book published in 1508, he demonstrated the way that a bowl of water can improve or change vision. Da Vinci didn't really go far enough to create contact lenses himself, though. He just outlined the scientific ideas that could be built upon later (via All About Vision).
It took until the 1600s for anyone to continue the work. René Descartes, a French mathematician and philosopher, created his own method for fixing poor vision. Descartes described an unpleasant mechanism that would use glass tubes fitted to the eyes, according to Glasses History. The invention might have fixed your bad vision, but it wouldn't have let you blink. In the early 1800s, scientist Thomas Young found a way to create lenses from wax (via Glasses History). While these ideas are all steps forward, they aren't exactly what we know today.
Where did modern lenses come from?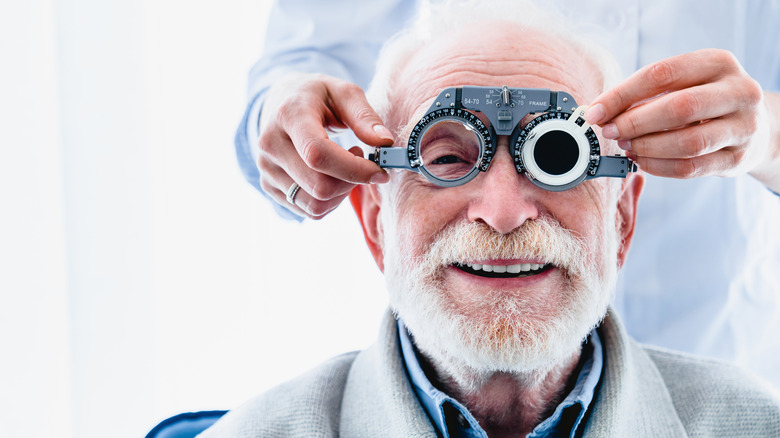 Inside Creative House/Shutterstock
Nearly 400 years after Leonardo da Vinci laid out the science that would support them, the first wearable contact lenses were made, according to Glasses History. Adolf Gaston Eugen Fick, a German ophthalmologist, created a fitted lens in 1887. The first lenses weren't for humans, though. He tested his new invention on rabbits before eventually trying them on himself and volunteers (via Glasses History).
Those lenses weren't as practical as they needed to be, either. According to Glasses History, they were made of glass and couldn't be worn for more than two or three hours at a time. From there, the process of refining the invention began as numerous inventors competed to create the best contact lens on the market (per All About Vision). Major advancements came in the mid-1900s, according to Glasses History, but it took until almost the year 2000 for the company CIBA VISION to perfect the lenses we know today.