The Personal Items George Burns Was Reportedly Buried With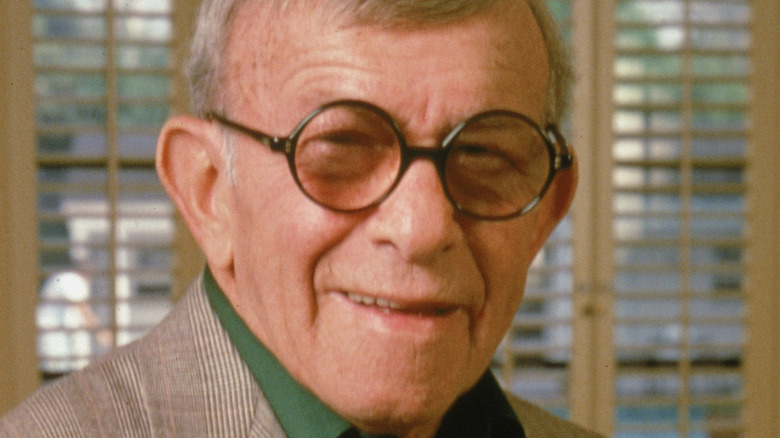 Nancy R. Schiff/Getty Images
George Burns had a show business career that spanned nearly the entire 20th century. Born in 1896, Burns started his career as a singer in the PeeWee Quartet at age seven before moving on to working as a dancer, skater, and before embarking on the most successful part of his career, as a comedian, per Britannica.
According to The American Vaudeville Museum, Burns would work with different partners on the Vaudeville circuit without ever finding much success until 1922, when Burns would meet the woman who would become his wife and comedy partner, Gracie Allen, as The New York Times notes. The pair would hit the radio airwaves in the 1930s but would see a career decline after World War II until they retooled their act to focus on the pair being a bickering middle-aged couple (via Britannica).
While Allen would retire from performing in the late 1950s due to health issues and performance anxiety, Burns would continue on with other partners. Allen passed away in 1964, but Burns soldiered on and would see another career rebirth that would include winning an Oscar for best supporting actor in Neil Simon's "The Sunshine Boys" (via IMDb). He would continue to perform in clubs until just several months before his death in 1996 at the age of 100.
Burns was buried with some of his trademark cigars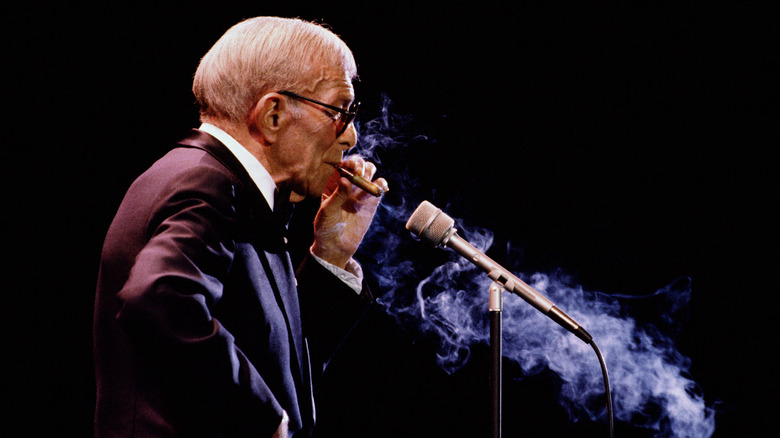 George Rose/Getty Images
One of George Burns' most iconic features was his legendary cigar habit. He became virtually synonymous with cigars — smoking between 10 and 15 cigars every day, according to Cigar Aficionado. His cigar of choice was ​​El Producto Queens.
"I'll never smoke anything else," Burns said (via Cigar Aficionado). "I just love the taste of Queens [brand cigars]. They never go out on the stage while I'm doing my act, and besides, I get them for free." Sound reasoning.
Burns used to have 300 of his favorite cigars delivered to his home every month, each individual cigar packed in its own glass tube.
"He'd act like a child at Christmas time, smiling ear to ear," said Sam Tuchten, who was an El Producto district manager. "He was in seventh heaven. But god forbid if the shipment was late. George would frantically call the company, and send his butler to Beverly Hills' drugstores to buy all the Queens he could find."
This love of cigars is why, upon his death in 1996, the legendary comedian was buried with three El Producto Queens (per Cigar Aficionado).