Did Marlon Brando Make Michael Jackson Cry?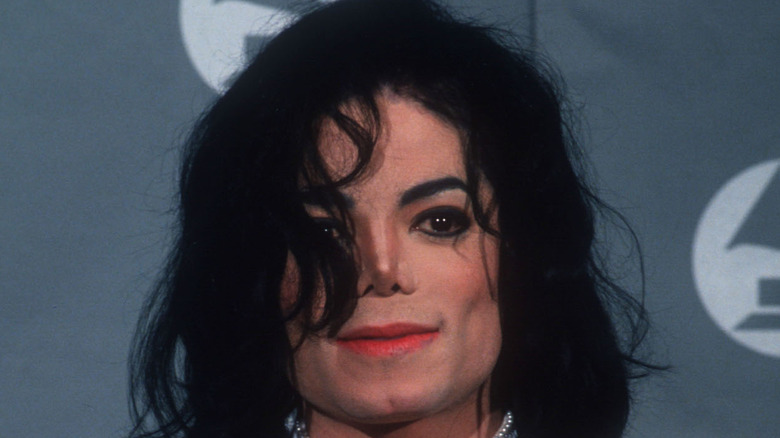 John T. Barr/Getty Images
In 2019, a number of high-profile news outlets including The L.A. Times ran a story claiming that Hollywood legend Marlon Brando had once made pop superstar Michael Jackson, a friend of the actor in the 1990s, cry. Such a revelation wouldn't be particularly newsworthy on its own (unfortunately, people make each other cry all the time), but the subject the two icons were reportedly discussing at the time — Jackson's sexuality — ensured that the details of the exchange made headlines.
Marlon Brando — who was open about his own bisexuality throughout his career — was said by the podcaster Brandon Ogborn to have confronted the King of Pop about the nature of sexuality over dinner in 1994, when Jackson was first being investigated for possible child molestation, according to The Independent. Having originally thought Jackson was possibly homosexual, Brando reportedly left the meeting with the distinct impression that Jackson may in fact have been attracted to children.
Days after the story broke, Brando's son, Miko, who was also friends with Jackson and who worked for the singer as a driver, wrote a letter to The L.A. Times blasting the reports, claiming they were false. "I was friends with Michael Jackson for over 27 years and my father adored him," Miko wrote, according to Page Six. "I don't appreciate my father's words being twisted to imply that Michael hurt anyone. This is just someone's cheap publicity stunt to promote their paid podcast. My father would never have been friends with Michael if he thought he was capable of doing harm to kids, and he would never imply anything negative about Michael. Please correct your story."
Marlon Brando's sworn statement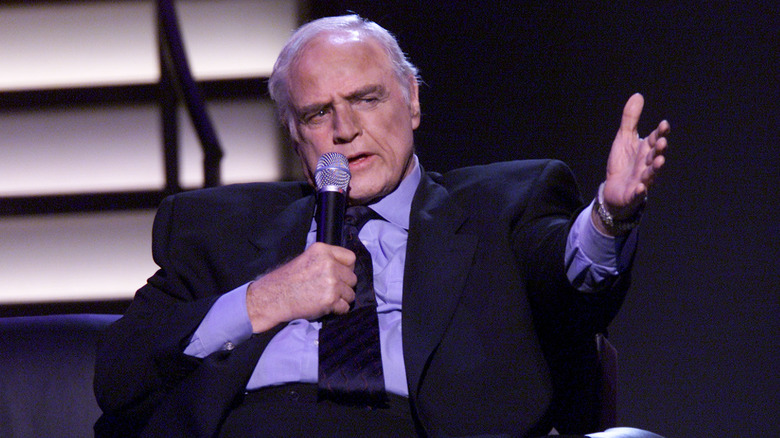 Frank Micelotta Archive/Getty Images
Despite the protests of Miko Brando, it appears that Brandon Ogborn's sources are genuine. According to The Independent, prosecutors investigating Michael Jackson following the emergence of the first child molestation claims sought out Marlon Brando, having learned that the two had a "special relationship," and that he might be a credible source of evidence.
The "Last Tango in Paris" star reportedly spoke voluntarily and at length to prosecutors Bill Hodgman and Lauren Weis, providing them with a sworn statement, according to The L.A. Times. It is a transcript of this statement which Ogborn shared on his "Telephone Stories: The Trails of Michael Jackson" podcast, with the transcript reportedly verified by Weis herself, per the same source.
Per the Independent, Brando claimed: "I realized he was in trouble with his life because he was living in a never-never land ... I said, 'Well, who are your friends?' He said, 'I don't know anybody my own age. I don't like anybody my own age.' I said, 'Why not?' He said, 'I don't know, I don't know.' He was crying hard enough that ... I tried to assuage him. I tried to help him all I could ... With this mode of behavior that's been going on, I think it's pretty reasonably to conclude that he may have had something to do with kids."
If you or someone you know may be the victim of child abuse, please contact the Childhelp National Child Abuse Hotline at 1-800-4-A-Child (1-800-422-4453) or contact their live chat services.