Where Is Anna Delvey Today?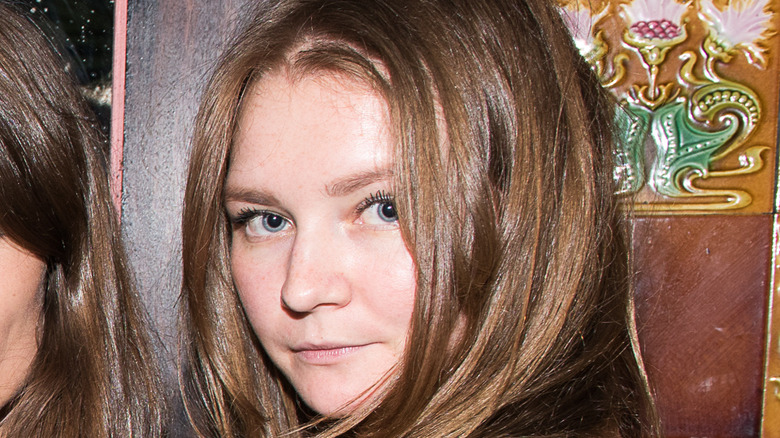 Dave Kotinsky/Getty Images
For a few years in the mid-to-late 2010s, a young heiress, Anna Delvey, was the toast of the town among New York's fashion movers and shakers. As Elle Dee wrote for BBC News, Delvey would show up wherever there was a party and, as often as she could, would make sure to get photographed. Despite her supposedly vast wealth, however, she bummed drinks instead of paying for them herself, and crashed with friends rather than staying in her own place. When she did stay in a hotel, the business was often left with the bill — sometimes in the tens of thousands.
The entire thing was a house of cards. Anna Delvey was actually Anna Sorokin, and rather than being a wealthy heiress, she was just an average Jane whose obsession with wealth and celebrity far exceeded her middle-class upbringing. In May 2019, according to "Today," she was convicted of three counts of grand larceny, among other offenses, and sentenced to 12 years in prison. She was released on parole in 2021.
Anna Delvey is in ICE custody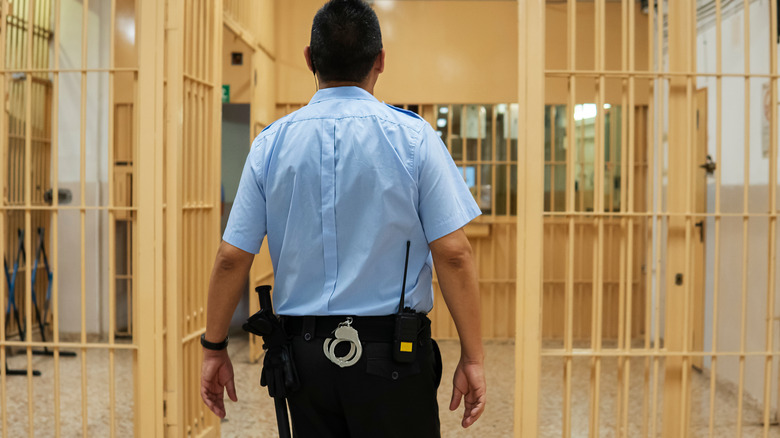 Bigflick/Shutterstock
Although Anna Delvey/Anna Sorokin has been out of prison since 2021, she is neither a free woman nor has she returned home to Europe. Rather, as "Today" reports, she's in an unidentified Immigration and Customs Enforcement (ICE) detention facility in upstate New York. Specifically, she's there because she overstayed her visa, and authorities are in the process of figuring out what to do with her. As Sorokin wrote for Insider, she thinks she's been treated unfairly. "My visa overstay was unintentional and largely out of my control," she said. Not only is she incarcerated, she's also sick with COVID-19 and is in isolation. She noted that she'll survive the disease, but she's the sickest she's ever been in her life.
Meanwhile, her future seems unclear. She's fighting deportation back to Germany, even though her parents, from whom she's mostly estranged, are keen to see her come home. According to another posting at Insider, her father has offered her a job in his electrical supplies company. "Anna will have every chance to integrate herself back into normal life," he said.