Part Of Queen's Who Wants To Live Forever? Was Written In An Unlikely Place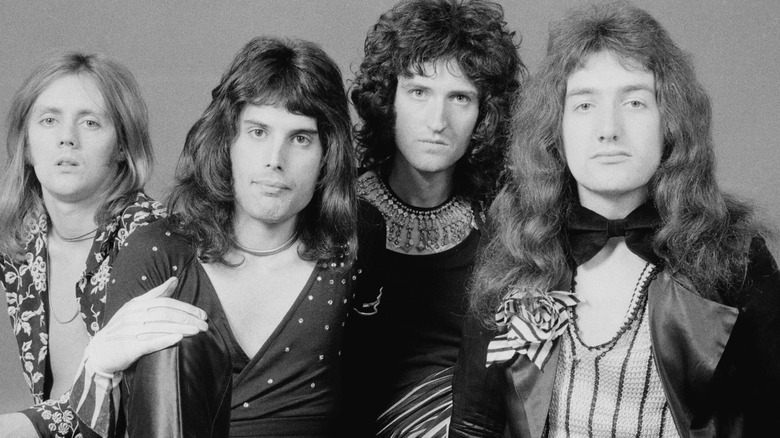 Michael Putland/Getty Images
The 1986 fantasy-action film "Highlander" needed an emotional ballad to underscore a pivotal scene where the immortal hero, Connor MacLeod, cares for his beloved mortal wife, Heather, as she ages and dies. Who better to compose and record such a moving song than Queen? The British icons of stadium rock were enjoying a resurgence of popularity thanks to their rapturously received comeback performance at Live Aid in 1985, and lead guitarist Brian May was so touched by Heather's death scene that he started writing "Who Wants to Live Forever?" immediately after watching it, later noting to The Telegraph that MacLeod having to come to grips with Heather's mortality is "a strange kind of tragedy. I related that to my own life, to everyone's life. Love always comes to an end."
"Who Wants to Live Forever," released on "A Kind of Magic" has since become one of the band's most enduringly beloved songs. Rolling Stone readers voted it their fifth-favorite Queen song of all time, and in 2016, the BBC captured Queen performing it at the Isle of Wight Festival in honor of the victims of the Pulse nightclub shooting in Orlando, Florida the previous day.
According to Queen expert Georg Purvis in his book, "Queen: The Complete Works," rather than composing the enduring classic at the piano or on guitar, guitarist Brian May got the basics of the tune and some core lyrics down after watching a brief rough cut of Heather's death scene in an unexpected location — the backseat of his car.
Every member of Queen wrote their own songs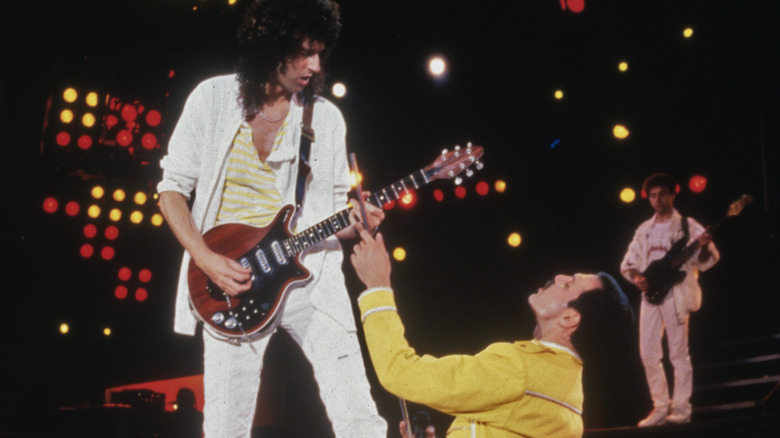 Dave Hogan/Getty Images
Wait, what?! Brian May wrote "Who Wants to Live Forever?" What about Freddie Mercury? It's reasonable for many fans to assume that Queen's legendary frontman and lead vocalist wrote all of the band's songs, but that's surprisingly not the case. 
In addition to being famous for their uniquely lush and layered sound — much of it accomplished without synthesizers, an early approach they later gleefully abandoned, according to the AV Club — Queen was also lauded for their egalitarian approach to songwriting (via Rock Music Revival). 
Freddie Mercury almost always sang lead, it's true, but the entire band contributed to many of their most famous songs. In fact, you may be surprised to learn that each band member wrote some of the band's all-time favorites, such as "We Will Rock You" (guitarist Brian May), "You're My Best Friend" (bassist John Deacon), and "Radio Ga Ga" (drummer Roger Taylor).