What Happened To Youseff Khater From Worst Roommate Ever?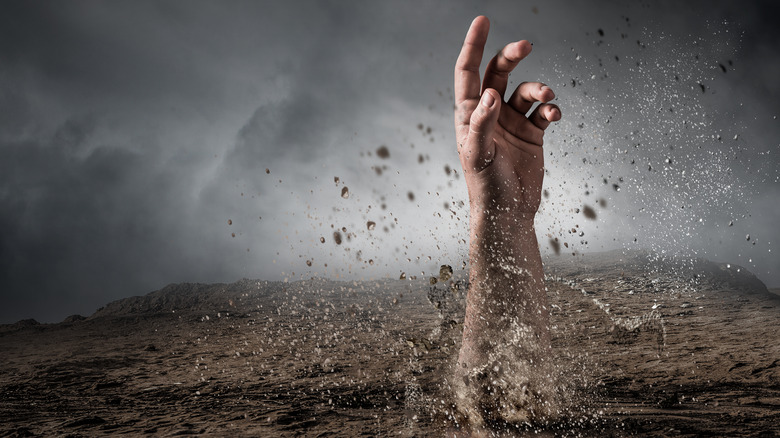 Sergey Nivens/Shutterstock
The true-crime Netflix show "Worst Roommate Ever" has a lot of contenders for terrible roommates, and Youseff Khater is undoubtedly one of the most fascinating stories (via Netflix Junkie).
Khater was featured on the show for his encounters with his roommate, 23-year-old Callie Quinn, as Texas Monthly reports. She had traveled from Texas to stay in Chile in 2011, but after moving in with Khater, she could tell they were not going to get along. He constantly talked about running, while also telling Quinn she talked too much. But still, Quinn and Khater learned to live with each other, and Khater offered her one of the two condos he had just purchased. Quinn took the deal.
Things went downhill from there. After dinner and drinks, Khater lured Quinn to a nearby home under the pretenses of finding and stealing a golden toilet seat. He then hit and strangled her, leaving a huge gash in her head and knocking her unconscious. Khater returned home, claiming he had been out with other friends and hadn't seen Quinn.
Buried alive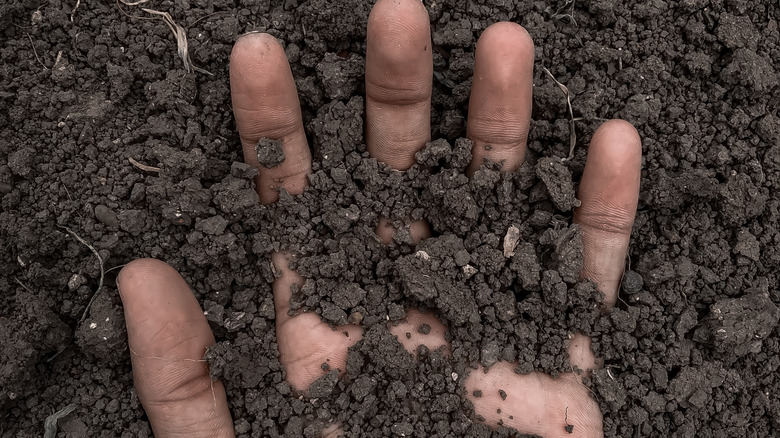 Mr.Sagar Patel/Shutterstock
Callie Quinn woke up outside, badly injured and covered in a canvas tarp. She realized that she had been buried alive under about a foot of ash and returned to the house upset and badly injured. Quinn vomited blood and tried to explain what had happened, and a friend took her to the hospital.
As Quinn continued to accuse Youseff Khater of trying to kill her, he claimed that he needed to leave the country because of a death in the family. When he left, he erratically contacted both his girlfriend and several people he owed money to. Khater then assaulted a man in a similar manner — attacking him over paranoia about the money he owed. As it turns out, he was constantly on edge because he had stolen thousands of dollars from about 50 people, specifically in the running community (via Texas Monthly). 
As Quinn worked together with authorities, they managed to track Khater down. During police questioning, he admitted to assaulting her. 
Life after prison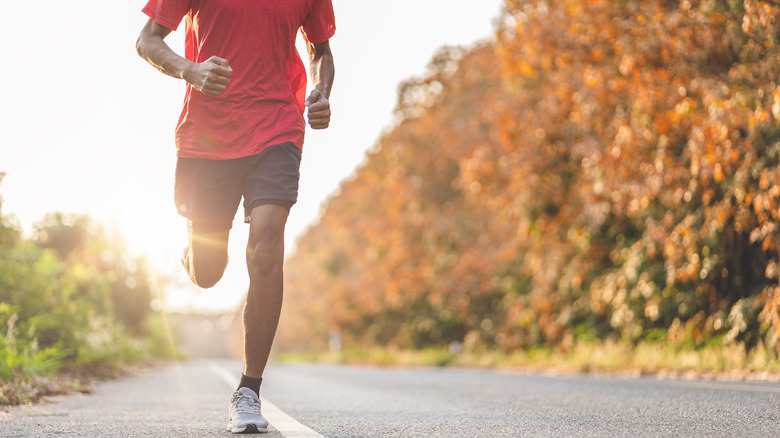 sutadimages/Shutterstock
In 2012, Youseff Khater was sentenced to 602 days in prison for attempted murder and fraud. And chillingly, Quinn later discovered that Khater had done this to other women throughout Chile, Brazil, and Denmark — he would hit them, bury them alive, and drain every penny from their bank accounts (via The Tico Times).
In the following years, Khater hasn't exactly kept a low profile. Since his release from prison, he has continued to be an active member of local running groups. He was photographed while running in the 20th Costa Rica Marathon in 2015 and was photographed as a member of the Costa Rica Running Club around the same time. He made a Facebook profile, although he did use the alias "Josef Maria" (via Texas Monthly). Khater has even kept in touch with reporters who wrote about his past. 
In 2017, Khater was arrested in Peurto Viejo on fraud accusations but was quickly released. As of today, he still lives in Costa Rica, where he has been reportedly dating women (according to comments made on the Josef Maria Facebook page) and participating in running groups and marathons.