The Real Meaning Behind The Mardi Gras Song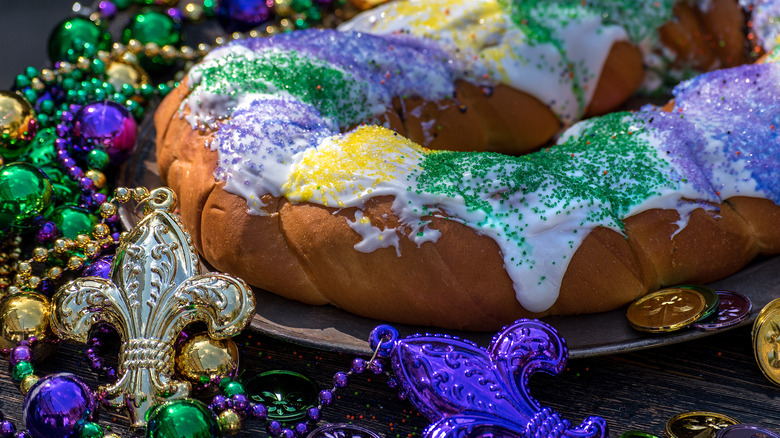 Lynne Ann Mitchell/Shutterstock
Mardi Gras is a celebration dating back centuries. It began as pagan celebrations of springtime and fertility, but was incorporated into the timeline of Christian holidays that occur around the same time of year. It is celebrated on the Tuesday before Ash Wednesday and the start of Lent — the 40 day period of abstinence that leads up to Easter, hence the themes of indulgence that remain even in modern-day Mardi Gras celebrations. In fact, Mardi Gras translates to "Fat Tuesday" in French (via History).
Since becoming part of Christian life, Mardi Gras spread along with Christianity. Today, Brazil, Italy, and of course, New Orleans, hold pre-Lent celebrations. In Venice, Italy and across Brazil it is called Carnevale and Carnival, respectively. People put on costumes and performances as part of the celebration. Particularly in Brazil, samba dancing is an essential part of Carnival (via National Today). Multiple versions of a Mardi Gras song have circulated as well, but the meaning of the song isn't exactly obvious.
The Dixie Cups recorded 'Iko Iko' in 1965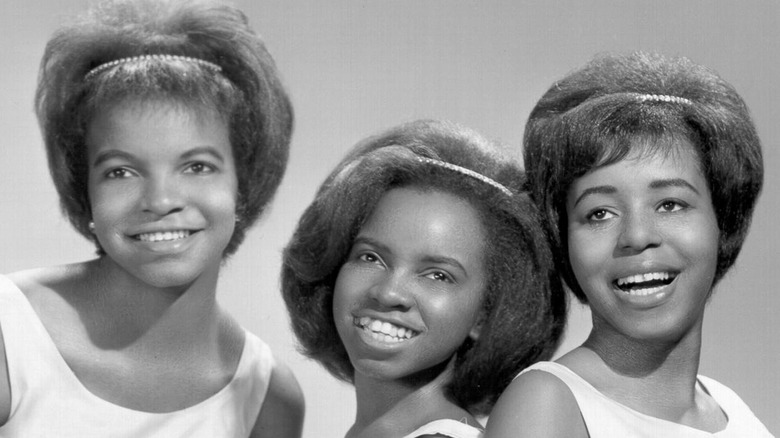 Michael Ochs Archives/Getty Images
MentalFloss explains that The Dixie Cups recorded the Mardi Gras song "Iko Iko" in 1965, but an earlier version was called "Jock-a-mo" recorded by James "Sugar Boy" Crawford. "Iko" meaning "I go" and "jock-a-mo" meaning "jokester" are among the theories as to what the words mean. Despite the confusion, this is considered to be the most well-known Mardi Gras song.
Crawford himself offered some explanation. He stated that it came from Indian chants that he put to music. "Iko Iko" was a victory chant and "Jock-a-mo" was a chant yelled out when the Indians went into battle (per Performing Songwriter). What makes the song all the more intriguing is that linguistics professors attributed the words to a West African language while a professor of Creole Studies believed that they could be a mixture of Yoruba (a language native to Nigeria) and French Creole, as recounted by reporter Drew Hinshaw to Offbeat in 2009.
Just as the festivities of Mardi Gras are diverse, with diverse origins, the song could be a product of a melting pot of cultures and the passage of time. Though it is not the only Mardi Gras song, Go NOLA classifies "Iko Iko" as an R&B and New Orleans Mardi Gras classic.