What Is Putin's Goal With The War In Ukraine?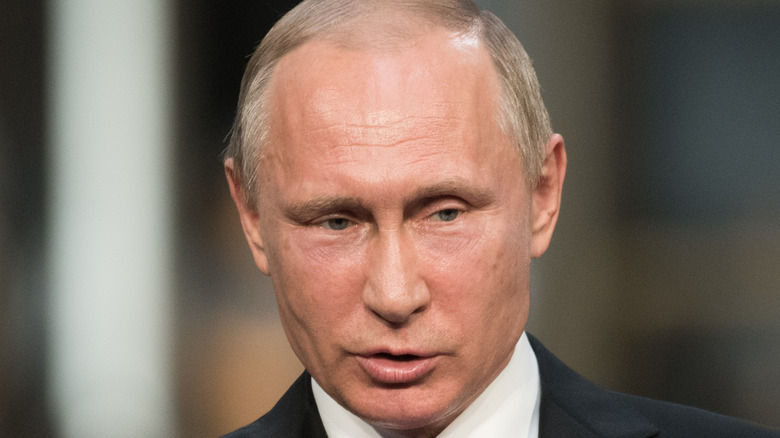 Frederic Legrand - COMEO/Shutterstock
In the early hours of the morning on Thursday, February 24, after weeks of tension at the border, Russia finally began what Al Jazeera describes as a "full-scale invasion" of neighboring Ukraine, shelling military targets and pushing more than 100,000 troops into Ukrainian territory by land, sea, and air.
As CNBC explains, there has been an ongoing conflict in Ukraine for years. In 2014, Russia annexed the peninsula of Crimea, which at the time was considered Ukrainian territory. Pro-Russian separatists in the eastern region known as Donbas declared the establishment of two new "people's republics" and, taking control of territory in the region, thus began an ongoing skirmish with Ukrainian troops which was ongoing at the time of Russia's invasion. Days before troops crossed the border, Russian president Vladimir Putin announced that he now formally recognized the breakaway republics in Donbas, and that their existence was under threat from Ukraine.
Putin told the Russian people in a televised address: "Russia cannot feel safe and develop, exist without the constant threat emanating from the territory of the modern Ukraine ... ​You and I have simply not been given any other opportunity to protect Russia and our people, except the one we will have to us today. Circumstances require us to act resolutely and immediately. The People's Republic of Donbas appealed to Russia for help" (via The Sydney Morning Herald). Per The Guardian, Putin has proclaimed that the invasion is taking place to "demilitarize" the neighboring country.
Putin's endgame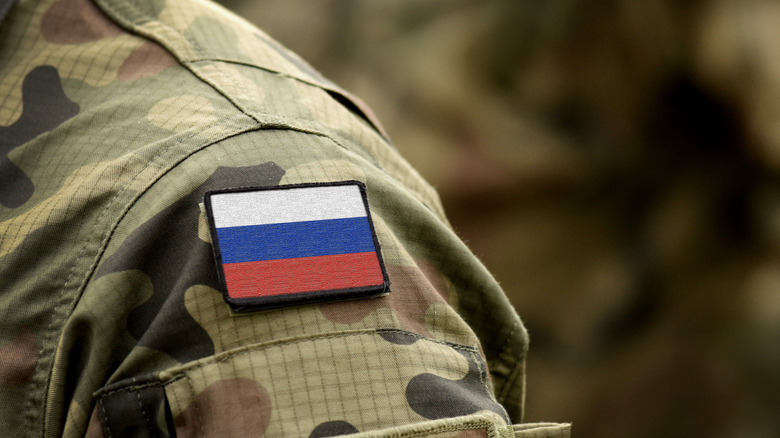 Bumble Dee/Shutterstock
Per CNBC, the Russian invasion was the moment that Vladimir Putin – who has previously denied providing weapons to pro-Russian separatists in the Donbas region — made blatant his intention to claim the Donbas as Russian territory. However, Russia's attack on Ukraine is seemingly far more widespread than Donbas, with the BBC reporting that the whole of the country is under attack from three sides. 
Experts believe that the Russian invasion of Ukraine has been predicated on the latter country's increasingly western turn; the Ukrainian government has been vocal in recent years of the country's ambition to join NATO, the military alliance which includes the United States, the majority of the European Union, and the United Kingdom. Per CNBC, from Russia's perspective, Ukraine joining NATO would effectively mean the alliance expanding further into Eastern Europe. The same source claims that Putin still mourns the dismantling of the Soviet Union, and that Ukraine might be considered the "jewel in the crown" in the Soviet Union's re-establishment.
Many media outlets, such as MSNBC (posted on YouTube), speculate that Russia plans to install a "puppet government" in Ukraine, controlled by the Kremlin, or Russian government. Putin and his spokesmen have denied that this is their intention.