This Is What Inspired Dave Grohl To Make A Horror Movie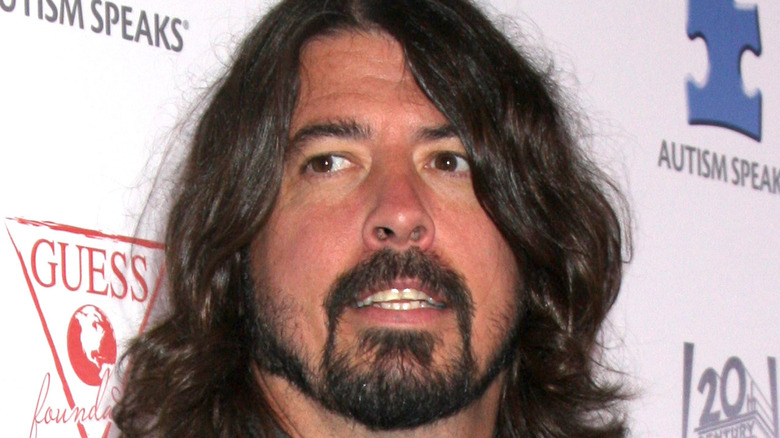 Kathy Hutchins/Shutterstock
Foo Fighters are a band that likes to push the boundaries of the album-making process. Sitting in a studio for weeks on end sounds like it would get boring in a hurry, and Dave Grohl — the architect of Foo Fighters — seems to be a guy who doesn't like boredom.
Grohl likes to pair the band's albums with additional projects. For example, 2011's "Wasting Light" was released around the same time as their documentary "Foo Fighters: Back and Forth," which chronicles the band's history and gives a behind-the-scenes look at the album's production, which took place at Grohl's house.
Foo Fighters even created an album where each song was recorded in a different city, which became 2014's "Sonic Highways." Once again, not content to just put out an album because everyone does that, "Sonic Highways" was released alongside a documentary series that aired on HBO called "Foo Fighters: Sonic Highways." The show explored the band's recording process as they wrote and recorded a song in each city while exploring each region's unique musical identity (via Pitchfork).
So what could the Rock & Roll Hall of Famers possibly do next? Two words: horror movie.
Dave Grohl came up with the idea while recording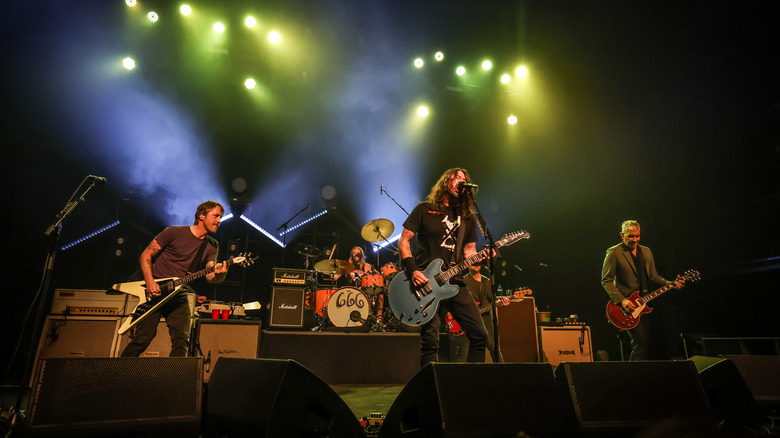 Rich Fury/Getty Images
Dave Grohl told Variety that the rumblings of a Foo Fighters horror movie came years before the release of their film "Studio 666."
"It started almost three years ago when a friend of mine who works in the industry was in a meeting with a studio and texted me afterwards saying, 'This studio said they would love to make a horror film with the Foo Fighters,'" he said. "Totally out of left field. And I responded by saying, 'That's the stupidest f****** idea I've ever heard in my entire life.' And I forgot about it."
But Grohl changed his tune when the band recorded their 2021 album "Medicine at Midnight" in a creepy old house — the perfect setting for a horror movie.
"I was looking around at houses in my neighborhood to build a temporary studio. At the same time, my old landlord emailed me and said, 'Hey, I'm thinking about subdividing this property. Would you like to buy part of it?'" Grohl recalled. "While I was there writing this material, I remembered the idea of making a horror film, and I thought, 'Oh s***, I'm already in this big creepy old house. We might as well not only make an album here but actually act on that really stupid idea from a year and a half ago.' Soon, it turned into a full-length feature film, and the whole thing ballooned into a project that we had never imagined."