The Modest Burial Request David Brenner Made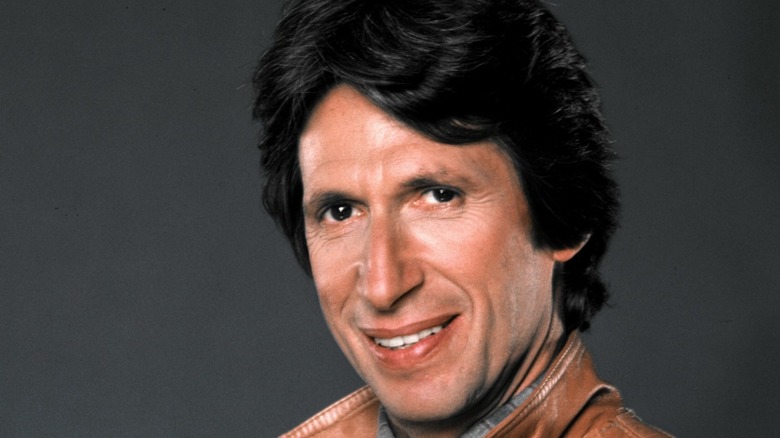 Harry Langdon/Getty Images
A legendary entertainer was taken by cancer in 2014. Comedian David Brenner, whose late-night talk show appearances brought comedy into the living rooms of millions of Americans, passed away at age 78 from pancreatic cancer (per Las Vegas Review Journal). Brenner became well-known as a comic after first appearing on "The Tonight Show" with Johnny Carson in 1971, making a record of 158 appearances on the program and hosting it 75 times.
While mentoring younger comedians, Brenner continued to make talk show appearances throughout his career. His talk show credits include "Late Night With David Letterman," "The Mike Douglas Show," and "Real Time With Bill Maher." He was also a regular radio guest with Howard Stern (via The Hollywood Reporter).
Brenner left quite a will that was published when he passed, containing some terrific one-liners meant to make fans laugh one last time. Among them was "To those who have been kind to me and have loved me, I thank you. To those who were not kind to me and didn't love me, I hope you're next!" (per Broadway World).
Aside from the humor in his last will and testament, he made some requests pertaining to his funeral and burial. For someone of considerable means, most would find them to be fairly modest.
The Philly native asked to be buried elsewhere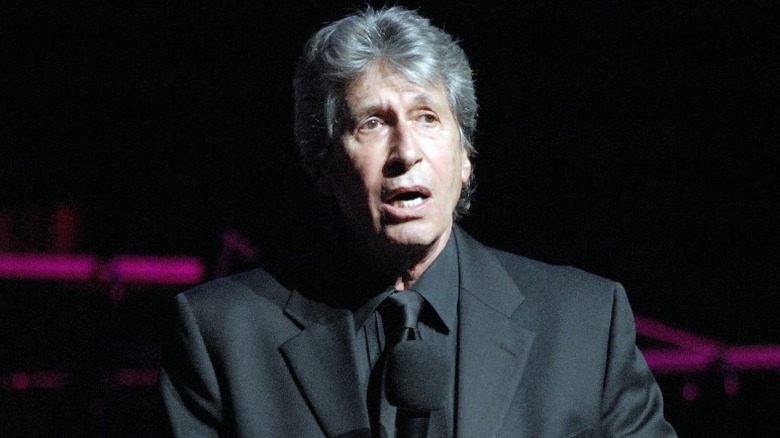 William Thomas Cain/Getty Images
Broadway World tells us that Brenner requested "a very modest burial, no fancy box, no pillow (you think at a time like this I'm worried about a headache?), no special suit (jeans and nice shirt will be fine, but make sure my high-top sneakers are tied properly)." He also wanted to have $100 in small bills handy, which he wanted to be placed inside of his left sock ("just in case tipping is recommended where I'm going)."
The Philadelphia native also asked to be buried in New York City. He wrote in his will that this city was the "city of my dreams, my best times, my heart and my life." 
Etched on his tombstone was to be a last laugh that anyone passing his place of burial would get a chuckle out of. Upon it, he requested the words "If this is supposed to be a joke — then I don't get it!" (via The Hollywood Reporter).
Brenner was a comedian to the very end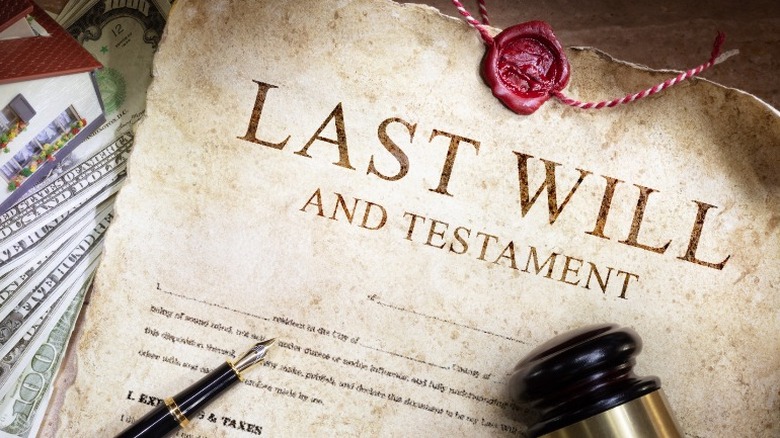 Romolo Tavani/Shutterstock
While his last will and testament made no mention of two of his ex-wives, Brenner did leave a generous gift to fashion designer Kenneth Cole. He allotted the sum of $500,000 to Cole, his lawyer pointing out that the two men were close friends. According to Herb Nass, Brenner's attorney who filed the will, Brenner felt that Cole was a remarkably "generous and charitable man" (via Broadway World).
A comedian to the very end, he also had this message for any fellow comedians who might attend his services: "I give my full permission to any comedians who may think of a funny line while at the funeral to use it in his act, for I know how difficult it is to write good material. However, if any comedians are overheard doing any of my lines at the funeral, they are to be put in the box with me" (per Page Six).