The Touching Item Elizabeth Taylor Was Reportedly Buried With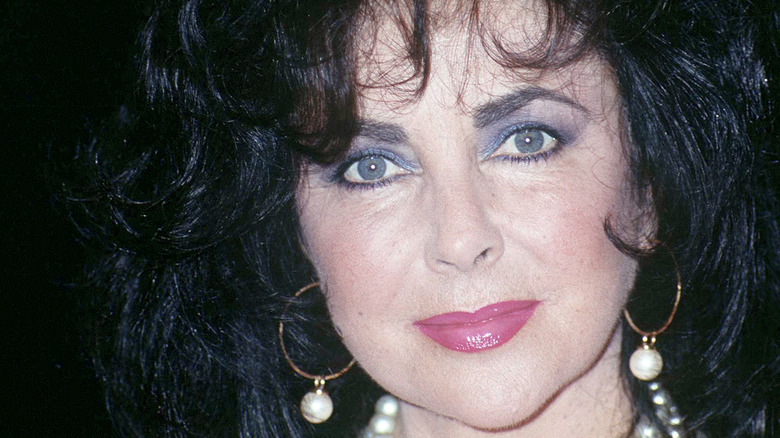 Kypros/Getty Images
When it comes to living a life in the limelight, nobody quite compares to actress Elizabeth Taylor, who made her first appearance on television when she was just 10 years old, according to Biography. Taylor's onscreen life almost paled in comparison to her personal life, which always captured the public's attention. Taylor was married a total of eight times, and her most tumultuous marriage was with Richard Burton, whom she married not once but twice.
Taylor met Burton in 1963 while she was married to Eddie Fisher, who left his wife, Debbie Reynolds, to be with Taylor. According to The Independent, Burton left his wife, Sybil Williams, to be with Taylor. Taylor and Burton's affair was a "worldwide scandal," and Taylor eventually left Fisher and wed Burton in 1964, per Vogue. People reports the couple would later divorce in 1974 only to tie the knot again in 1975, which was untied again in 1976.
Burton wrote Elizabeth dozens of love letters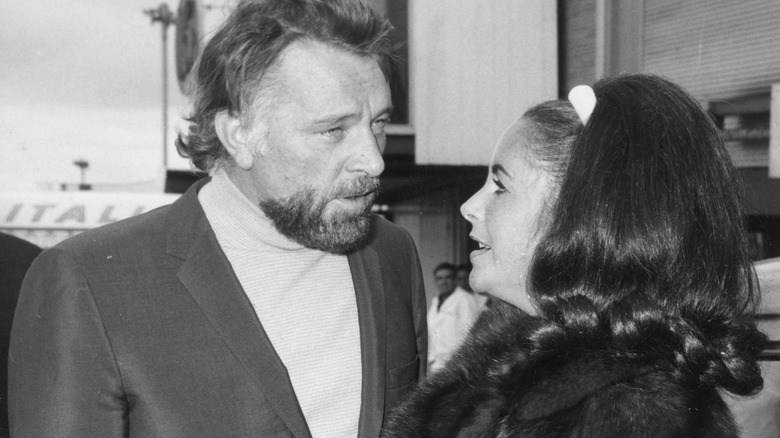 Ted West/Getty Images
Taylor and Burton's love might have been stormy, but it was also passionate. After Burton died, People reports that Taylor shared excerpts from several of his intense love letters. In one he wrote, "If you leave me I shall have to kill myself. There is no life without you," while in another, he spoke about how they misunderstood one another.
While their relationship ended, apparently their love did not. According to the book "Furious Love: Elizabeth Taylor, Richard Burton and the Marriage of the Century," Burton wrote Taylor one last lover letter in 1984, just days before he died, in which he confessed that his home was where Taylor was, and he wanted to come home, per the New York Post. Taylor did not receive the letter, which was postmarked before his death, until after she returned from his funeral. While we don't know exactly what the note said, it must have meant something to Taylor, as she kept it by her bedside until she died. The Post also reports that Taylor wanted to be buried with the letter.