What Happened To K.C. Joy From Worst Roommate Ever?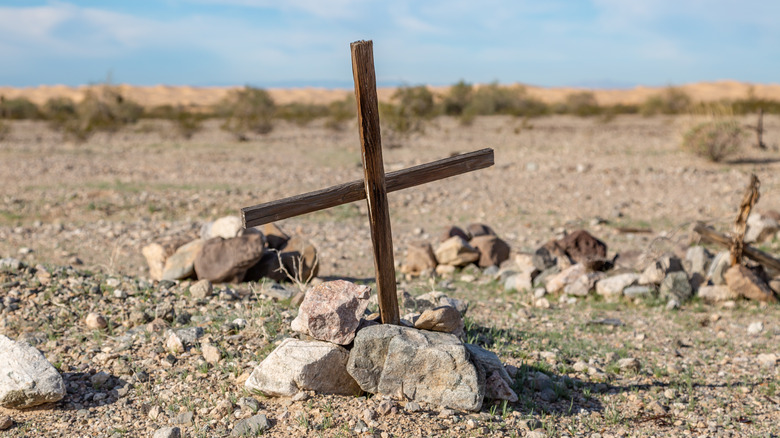 Melanie Hobson/Shutterstock
When 36-year-old Maribel Ramos accepted 55-year-old Kwang Chol "K.C." Joy as her roommate, she had no idea what a tragic turn her life would take. As ABC 7 reports, Ramos was an Army veteran who had served two tours of duty in Iraq and was just days away from graduating college with a criminal justice degree. She needed a new roommate and let K.C. Joy move in with her. But Joy's actions led to him being featured on the Netflix show, "Worst Roommate Ever," for his crimes against Maribel Ramos (via Netflix Junkie).
On May 2, 2013, Ramos and Joy had an argument about their shared rent. The last time Ramos was seen was that night was when she paid her rent with a check, as a security camera proved. On May 3, Ramos' friends contacted officials after worrying when Ramos missed one of her scheduled softball games (via The Cinemaholic). Her family couldn't reach her either, and she was reported as missing. Police questioned her boyfriend, Paul Lopez, who talked with her the night she went missing. He told police that Ramos said she was kicking Joy out the next day because he couldn't come up with the next month's rent.
Searching for answers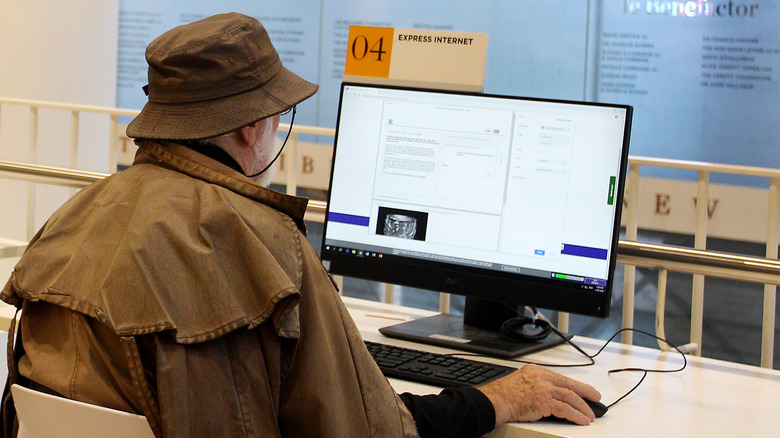 Lisa Maree Williams/Getty Images
K.C. Joy's alibi was that he was out for a drive during the timeframe Maribel Ramos disappeared. He had suspicious scratches on his arms, but he cooperated with officials and pleaded with local media to help find her and return her safely. As ABC 7 reports, he told Eyewitness News, "I need her to come back because she's my best friend. Actually, she's my only friend, my only family member I have, so I miss her."
Ramos did not share Joy's affection. Investigators uncovered 911 calls from a week and a half before Ramos went missing, where she said that she was scared. She told the 911 operator that "she'd take desperate measures to protect herself," as Oxygen reports. Ramos' family and friends posted about her on social media, distributed flyers, and went on television. They also planned an awareness walk in her name.
Meanwhile, Joy began traveling to a nearby library since the police had taken his cell phone and laptop. He looked up human body decay on a library computer, as ABC 7 reports. Then, he did a satellite map search near Santiago Canyon, where the awareness walk for Ramos was going to be held. Police discovered his search queries and then went to search the area he had Googled. Maribel Ramos' body was discovered in a shallow grave in an area known as Modjeska Canyon on May 17, 2013. 
Will the truth come out?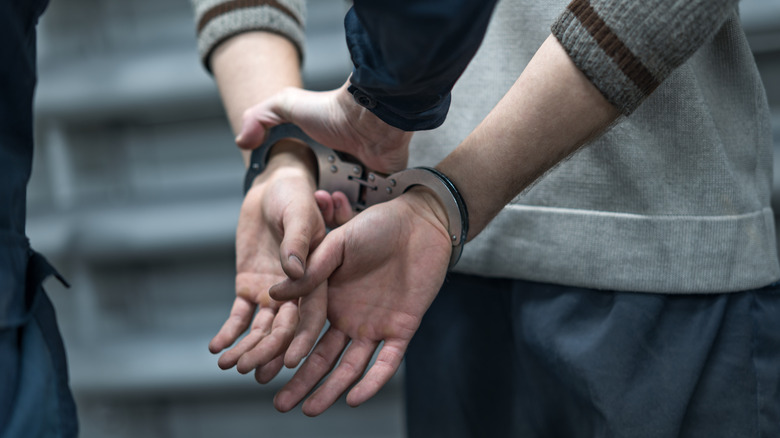 Vadim Kulikov/Shutterstock
Maribel Ramos' body was already heavily decomposed, and she had to be identified through her dental records (via The Cinemaholic). A cause of death could not be determined. 
K.C. Joy maintains his innocence. He says he did not murder Ramos in 2013 and that he was actually in love with her. His lawyers claimed that Ramos could have been suicidal or suffering from paranoia, and Joy just disposed of her body in a panic after finding her dead. Joy said (per ABC 7), "Family wants me to apologize, which I cannot apologize for something I haven't done. Maybe someday truth will come out, maybe I'll just die inside prison." He has since written numerous letters to the court and media outlets proclaiming his innocence.
In 2014, Joy was sentenced to a prison term of 15 years to life, and he will become eligible for parole in 2023. Joy plans to continue asserting his innocence of the crime and is working on a book about his experiences called "Suspect, Guilty Until Proven Innocent." Per ABC 7, he says that he misses Ramos, too. "I miss Maribel more than anyone. I think about it, I've been here about 440 days in the jail. I think about it almost every day," Joy confessed during a court hearing.