Why The US Military Built A Fake Town During WWII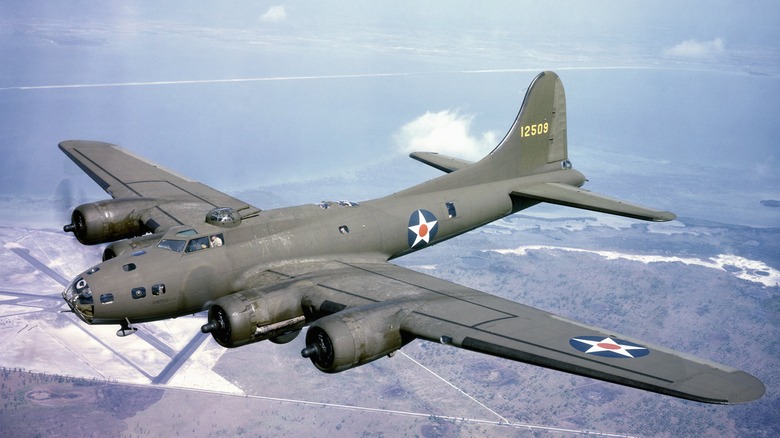 Michael Ochs Archives/Getty Images
Years before the start of World War II, President Franklin Delano Roosevelt famously said that the "only thing we have to fear is fear itself" during his 1933 Inaugural Address. It's a great quote, but the truth of the matter is that during World War II there was plenty to fear — so much so that the Army Corps of Engineers took a highly unusual step to protect one of its most important assets.
Maintaining a strong presence in the skies was a huge part of a successful campaign during the war. Of course, to do that you need planes, and one place pumping out plenty of them was Boeing's Plant 2 near Seattle, Washington (via "99% Invisible"). The plant covered nearly two million square feet and produced B-17 Flying Fortresses, B-29 Superfortresses, and more.
With the plant's location so close to the Pacific Coast, there was a concern it might become a prime target for a Japanese airstrike. With this in mind, an unusual form of camouflage was employed.
A fake town was built on top of the Boeing Plant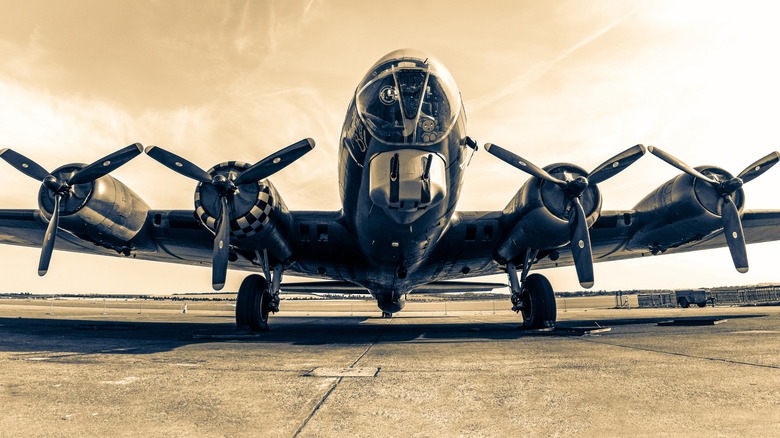 Jarek Kilian/Shutterstock
According to "99% Invisible", the Army Corps of Engineers decided that the best way to conceal the plant was to camouflage it with its surroundings. The plant itself was in an industrial area, but just outside of it were residential neighborhoods. So, the choice was made to build a fake neighborhood on top of the plant.
The houses on top of the Boeing plant were merely facades; however, they covered the same area as a real neighborhood, and when viewed from above, it was extremely difficult to tell the difference. Other small structures were even placed on the fake roads to represent parked cars.
Engineers also constructed fake trees. They were made of chicken wire and then had chicken feathers stuck to them, as The Seattle Times reports. According to Bored Panda, the fake streets — which even had street signs with names like "Synthetic Street" and "Burlap Boulevard" — were lined up with the pre-existing nearby neighborhoods, allowing them to blend in seamlessly.
The neighborhood was built in 1944 and was torn down just a year after the end of World War II. According to The Seattle Times, it was revealed in a 1982 obituary that the town had been designed by G.W. Dennis.