Where Is Candy Montgomery Today?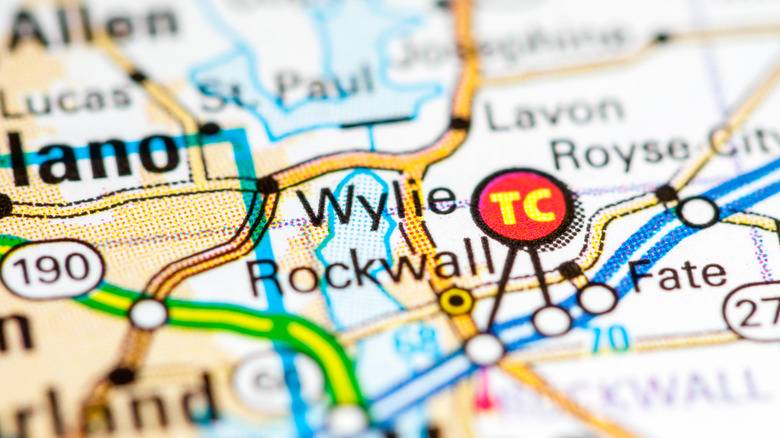 SevenMaps/Shutterstock
On June 27, 1980, Texas housewife Candy Montgomery was arrested in the small northeast Texas town of Wylie for murdering her friend, Betty Gore, with an ax. Montgomery claimed it was self-defense. In the trial, it was argued Montgomery was triggered by childhood trauma, and that Gore attacked Montgomery first. Controversially, Montgomery was acquitted of the crime (per Oxygen True Crime). Two TV series on Hulu and HBO Max tell the Candy Montgomery story. 
According to Daily Mail, Montgomery, 30 at the time, was a traditional housewife and devout Christian mother to two children prior to killing her friend, Betty. Montgomery had been cheating on her own husband with Betty's husband, Allan Gore, though, and Betty had found out about it. In the trial, a psychiatrist and a clinical hypnotist testified that during the confrontation, Betty told Montgomery to "Shhh" which brought up a traumatic experience from Montgomery's past and caused her to lose control of her actions. Gore died from 41 ax blows and most of them came while she was still alive, as Daily Mail reports.
Candy Montgomery moved to Georgia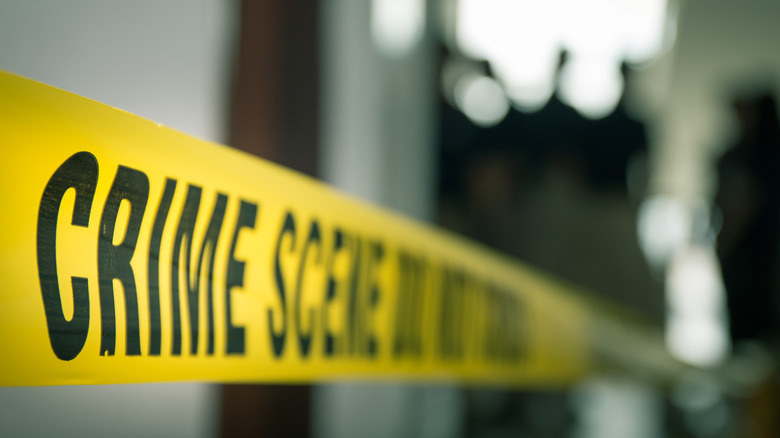 Prath/Shutterstock
Even though Candy Montgomery admitted to killing Gore, the jury believed it was self-defense, supported by polygraph test results. This led to her acquittal, per The Dallas Morning News. Trial onlookers were alarmed by the verdict and shouted "murderer!" at Montgomery when she left the courthouse, per United Press International. 
At the time, Bob Pomeroy, Betty Gore's father admitted, "As far as I'm concerned, justice will be served. She has to live with it. I wouldn't say I was happy with the verdict. We don't know what happened and we never will know what happened," Pomeroy said (via UPI).
Per Daily Mail, Montgomery and her husband moved to Georgia after the trial and the couple has since divorced. Montgomery now goes by her maiden name, Candance Wheeler, and works as a mental health therapist. Actress Jessica Biel plays Candy Montgomery in the Hulu series "Candy," while Elizabeth Olsen plays the part for HBO Max in their version of the story called 'Love & Death,' according to Deadline. The Candy Montgomery story has been told on TV once before in the 1990 movie "A Killing in a Small Town" on CBS (via Daily Mail).