The Truth About The Man Who Invented TikTok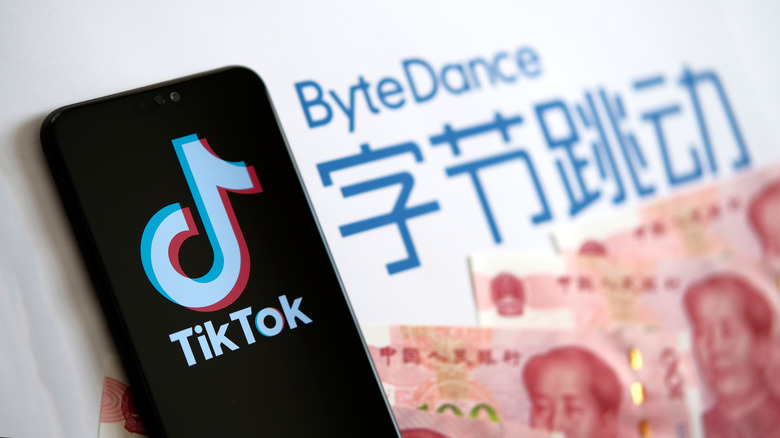 Ascannio/Shutterstock
If you know a teenager — or anyone in the possession of a smartphone, really — then you've heard of or seen TikTok. For those who have been living under a rock, TikTok is a ubiquitous app that splices together short videos, set to even shorter soundtracks, in a mind-numbingly entertaining manner.
According to TechCrunch, TikTok first hit the U.S. scene in 2017 and exploded in popularity shortly thereafter. However, the man behind TikTok began incubating a version of it in Beijing, China in 2012.
In October 2018, about a year after TikTok hit the U.S. market, the app surpassed Facebook, Instagram, Snapchat, and YouTube in downloads. By the time the globe was collectively sheltering in place due to COVID-19, TikTok had become the most popular app in the world with 1 billion installs. Shortly thereafter, however, controversy followed. First, the U.S. Federal Trade Commission revealed that TikTok had violated children's privacy laws, consequently fining the app $5.7 million. Next, The Guardian found that TikTok censored information that the Beijing government did not want shared. Growing government scrutiny resulted in former president Donald Trump signing an order to ban the app. Needless to say, the ban did not go through but what followed was a roller coaster of somewhat confusing events.
While TikTok has become a notorious and omnipresent social media behemoth, little is known about Zhang Yiming, the man who created TikTok.
So, who is the man behind TikTok?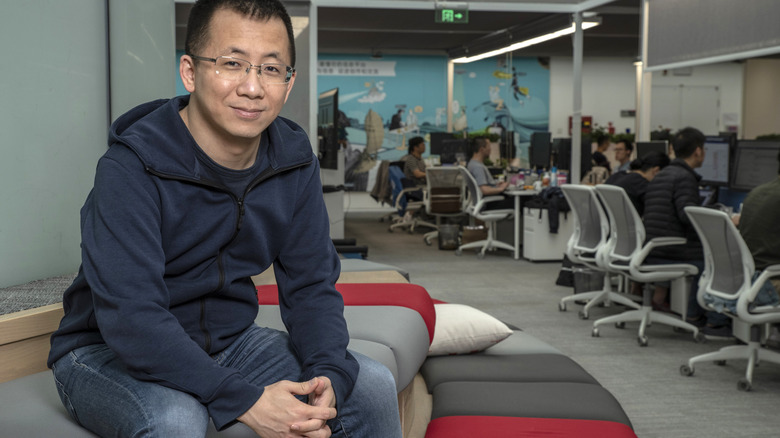 Bloomberg/Getty Images
Zhang Yiming, a 38-year-old software developer from Beijing, is the man credited with creating TikTok. According to a Financial Times profile of the developer, Yiming studied biology at Nankai University in Tianjin, China before switching his major to software engineering.
After graduating from college, where he met his future wife, Yiming began his career as a coder, working at Microsoft as well as a travel company, before starting his own business in 2009. Zhang's programming focus was smartphones, as he was convinced that they would become a powerful tool in the future.
Yiming's interest in search-engine recommendation algorithms would eventually lead him on the path to creating ByteDance, the parent company of TikTok. Zhang Yiming was only 29 years old when he established ByteDance in 2012, it'd be another four years before he launched Douyin, what some consider a prototype of TikTok. His first wildly successful app, Toutiao, which translates to "Today's Headlines," curated headlines based on user tastes — proving that writing code to shepherd content based on what people wanted to see had financial potential. 
While the meteoric rise of TikTok has been astonishing, it's not surprising. The app utilized time-tested features from existing platforms, to offer its users superficial fun. Its popularity was fomented by the pandemic-related hunger for connection (and escape). Zhang Yiming may be a coding genius, but one thing's for sure: he certainly was in the right place at the right time.