The R&B Group You Didn't Realize Missy Elliott Was A Part Of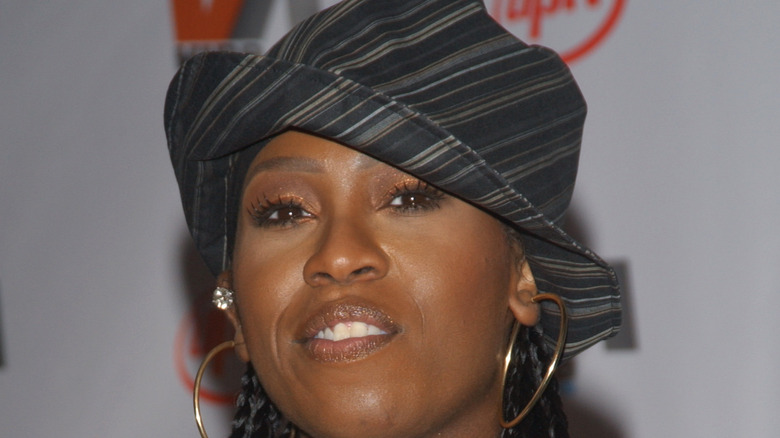 Featureflash Photo Agency/Shutterstock
Missy Elliot is a celebrated music veteran. As her official website states, she has collaborated with some of the industry's biggest stars (Mariah Carey among them), performed at the 2015 Super Bowl halftime show with Katy Perry, and won an array of prestigious awards, claiming a place in the Songwriters Hall of Fame in June of 2019.
It has been, and continues to be, a remarkable and distinguished career for her. Most fans know Missy Elliot as a bold and creative solo artist, but this queen of hip hop had to share the stage with a troupe of fellow talents before she really hit the big time.
Surprising as it may be, Elliot's career could have gone in a very different direction. According to Biography, she started out as a member of an all-female outfit by the name of Sista. She and her fellow singers were still in school when the group was formed, but they seem to have had a lot of confidence in their ability: enough, in fact, to perform for Swing Mob Records' DeVante Swing. Swing seemed to agree that Sista had a lot of potential, and as Elliot finished her studies, she and the group were given their first contract. Sadly, though, it wasn't meant to be.
Missy Elliot was a member of the band Sista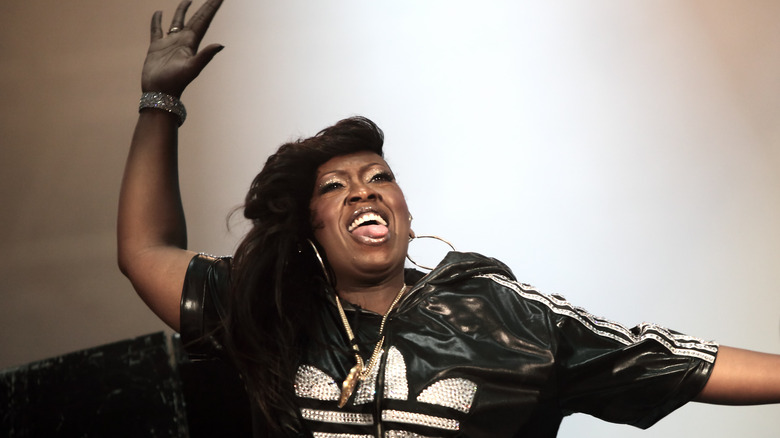 Nikola Spasenoski/Shutterstock
According to ShowBiz CheatSheet, Sista got as far as releasing their first single, "Brand New." The track just didn't sell, sadly, and in such a competitive industry, this meant only one thing: Sista's career was over before it had really begun. They had a 1994 debut album in the pipeline, "4 All the Sistas Around da World," but it didn't see the light of day after the single didn't make an impression.
The dejected Elliot's music career could have stalled indefinitely here, becoming just another broken dream. She had an ace up her sleeve, however, as Biography reports: She had known Tim Mosley since they were children, and Mosley, now better known as producing superstar Timbaland, was her ticket to success. Together, the pair created Gina Thompson's "The Things You Do" — a 1996 remix of which became the song that attracted Elektra Entertainment Group to Elliot's remarkable voice.
The very next year, Elliot released her debut album on a record label of her very own: Goldmind. The album, needless to say, was "Supa Duper Fly," the sensation that hit the number one spot on Billboard's Top R&B/Hip-Hop Albums chart on release. R&B may not have been her path, but hip-hop immediately proved to be. And so began the stellar career of Missy Elliot.