Vladimir Putin Is A Big Fan Of This Music Group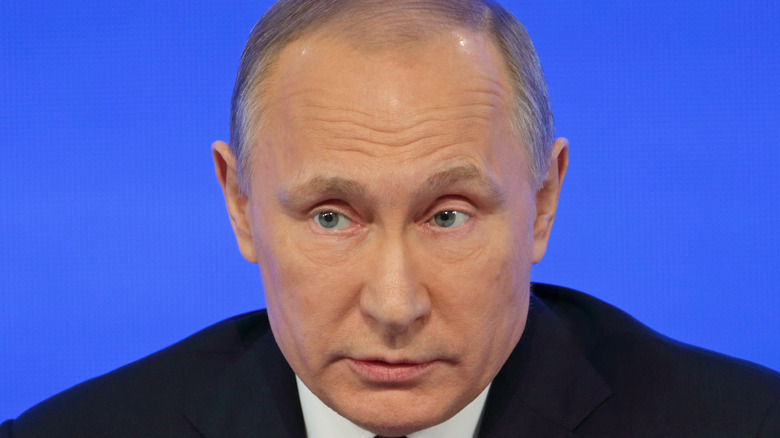 ID1974/Shutterstock
What do you think of when you think of Vladimir Putin? His background in the KGB? His aggressive, militaristic foreign policy? Maybe the photos the Kremlin once promoted of him riding shirtless on a horse?  First elected to the presidency in 1999, Putin — known for his rough-and-tumble exterior — has a long history of patriotism towards his country, from his background in the KGB to his turn as the president and then the prime minister (via Britannica). More recently, Putin has established a reputation as an aggressive and sometimes unpredictable leader. Since he decided to invade Ukraine and put his nuclear forces on high alert in early 2022, it appears he's chosen to eschew any possibility of positive foreign relations with the West (via Politico). So you might think he's reluctant to show favor for any classic Western icons, but in fact, Putin has one very famous Western favorite: the Beatles.
Putin loves the Beatles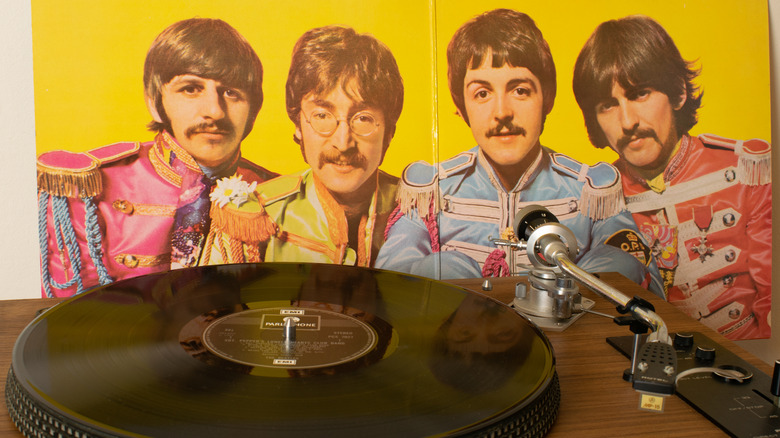 John B Hewitt/Shutterstock
According to several sources, Putin is a major fan of the famous British band, the Beatles (via History Hit). In 2007, he admitted as much to photographer Platon, who asked Putin his opinion on the Beatles when taking his portrait. Putin's reported response: "I love the Beatles!" In other interviews, Putin said that despite Soviet censorship, the Beatles were actually very popular in the Soviet Union when he was younger (via Far Out). Per the publication, Putin even told Paul McCartney, "The music was very popular, like a breath of fresh air, a window into the outside world."
Other musicians agree. One of them, Russian Sasha Lipnitsky, said that the Beatles represented the "first hole in the iron curtain" — a glimpse at a world beyond Russia (per Far Out). And in 2003, Putin actually helped to get Paul McCartney out to Russia, where he performed in the Red Square. During that same trip, McCartney and Putin appeared together on TV.